It is rightly said that 'content is king'. No eLearning course is successful without content which is well-researched, informative, and compelling enough to grab the attention of its audience. Hence, it is a driving force and also a crucial factor in providing you with an edge over your competitors. But, how to create high-quality eLearning content that engages? It's not a strenuous task! In order to find a substantial answer to this question it is first necessary to clarify another mystery i.e. How to start blogging which would then allow eLearning firms to create relevant pieces while keeping up with the interactive quotient.
However, there are certain points that must be taken into consideration while you are creating your eLearning content. Applying the following tips and utilizing modern tools and services can assist you in the same alongside various content providers for eLearning.
Set clear objectives
Why are you creating the respective eLearning course in the first place? What are the insights you wish to provide to your audience? What specific knowledge do you want them to gain? What particular skills do you wish them to master? These are some of the prerequisite questions you must have answers to as it will help you set a crystal clear objective and provide a good idea of what goals you want to achieve.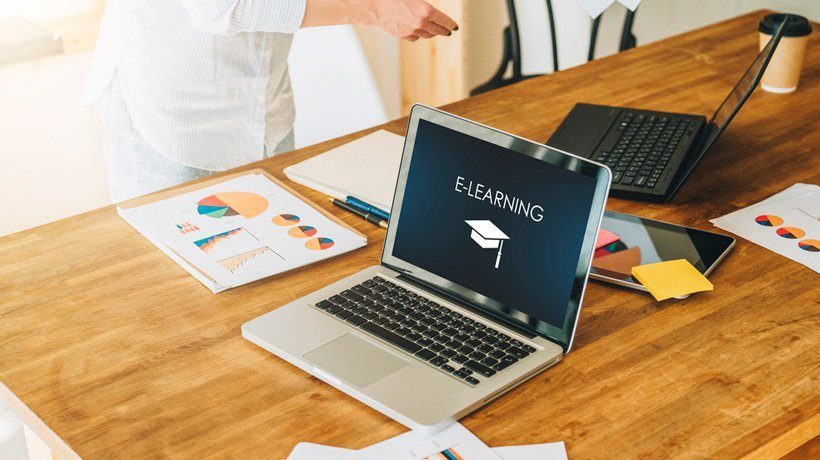 Include visuals and media
Once you have your well-defined objective and have already started with the creation of the eLearning program, keep in mind to add relevant media irrespective of what the content is about. This will help you engage your target audience and create a smooth learning process for them alongside providing a satisfactory user experience. The different forms of media which can be incorporated into your eLearning content include images, videos, infographics, charts, animations, and interactive content like quizzes and puzzles.
Download Branding Resources Guide
Building a brand starts by having the right tools and advice. Download our top 10 essential tools and resources to kick-start your branding.
Follow a specific theme and organize your content
Some other solutions for eLearning content needs include following a specific theme and organizing your content. So, plan well in advance what type of content will be included and in what order it shall be presented. Try using a storyboard as it can help maintain an outline while you create your course and it will help you include all important points without venturing into unnecessary ones. Storyboarding actually brings together all the elements which will make up the course. For instance, you can start your storyboard with writing your course title which is followed by a brief course overview. 
In fact, your eLearning courses should have a specified time for each module and every unit should comprise a specific set of learning materials. For instance, a lesson or unit may consist of a 15-minute educational video, a 30-minute powerpoint presentation, and a 10-minute quiz.
Too much information is menacing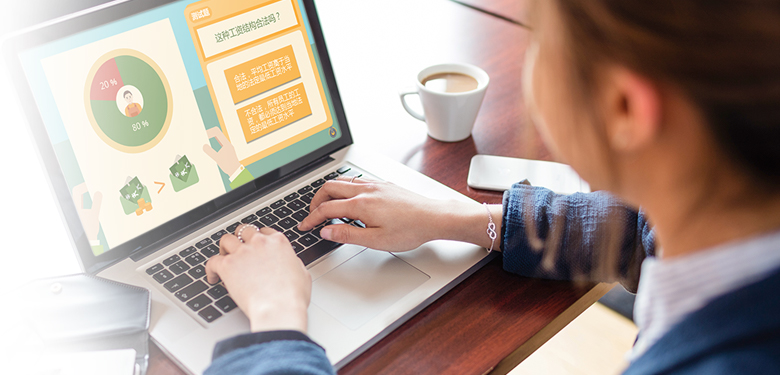 Well, the theory 'the more the better' doesn't apply here at all. Hence, you need to make sure that you don't overload your course with too much information. It will not make it effective or informative but will rather scare the users away. Also, keep in mind to not include too many visuals and graphics and it is advisable to incorporate them only when required. 
Moreover, you must pay attention to the length of the course as well as the human mind consumes maximum information within the first 45-60 minutes. So, make sure it takes an employee not more than 60 minutes to consume a particular lesson.
Proofread always
Lastly, there is always some scope of improvement hence it is recommended to make sure you proofread and edit your course content. It must be perfect along all lines especially that of grammar and syntax. For the same, you can also utilize various proofreading and editing software available and check every paragraph for typos and mistakes. 
The aforementioned tips are highly effective and help in creating high-quality eLearning content. So, implement these today as a part of your course creation process and keep the knowledge of your employees up to date. Set clear goals, prioritize your audience's interest, stick to a course, add relevant media and you're just one step away from designing an amazing eLearning course.