The price of a wedding has reached an all-time high. The average wedding costs $31,213.00. While couples set a budget for their wedding a shocking 45% of them exceed their budget. We reached out to the experts and got some great tips on how to stay on budget and have the wedding of your dreams.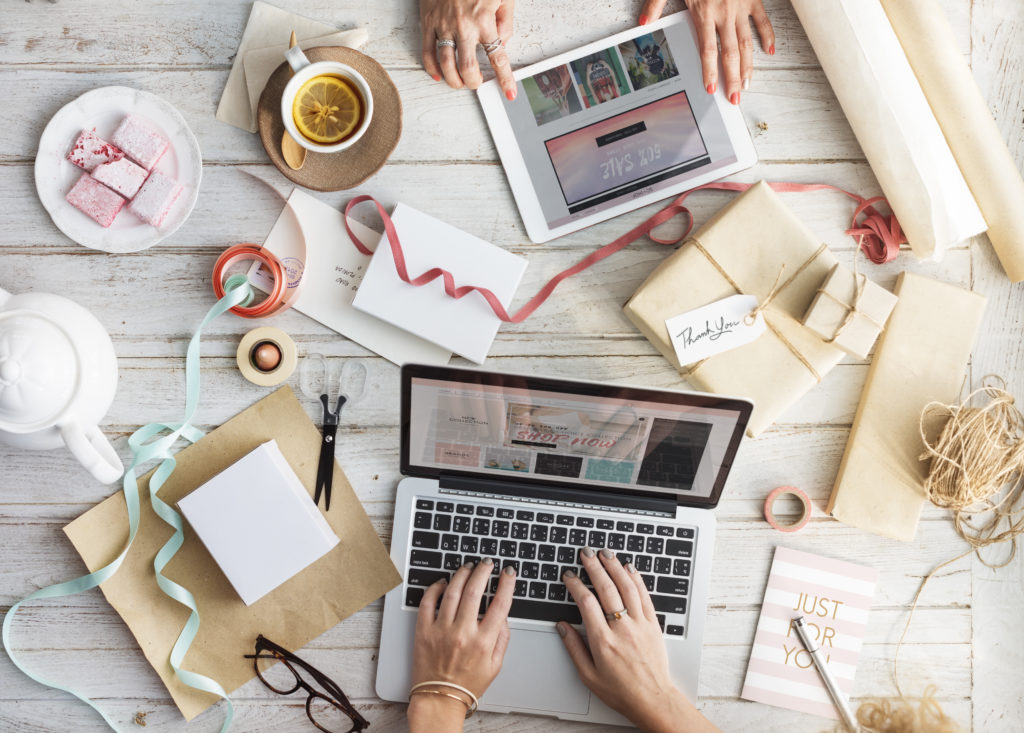 Make it your own
Many couples feel the need to stay with tradition, even if the traditions do not represent their own likes. This is your wedding and it is your brand. You do not have to stay in tradition that uses up your budget on things that mean nothing to you.
Instead, you should stick to your own likes and choices! And, most importantly, when you do that then even don't forget to look for the potential approaches through which you can save money while wedding shopping. Yes! Like how it is not necessary to follow the traditions that are against your liking but yet too expensive, in the same way, you shouldn't be careless about flowing away your money to fulfill your every desire. In such a scenario, if you try to find the frugal alternatives to some of your extortionate wishes then it would be something really smart!
Download Branding Resources Guide
Building a brand starts by having the right tools and advice. Download our top 10 essential tools and resources to kick-start your branding.
Andrea Belle, of Andrea Bell Studio's, LLC says, "Allow yourself to break free from the pressure to follow some traditions.If something doesn't feel like an expression of who you or what you want to remember from your wedding, then give yourself some time before you commit to that item or service".
Michelle Robinson, of Michelle Robinson Photography offers: "When it comes to planning a wedding, but staying on your wedding budget is to first plan out what is truly important to you and your fiancé. Taking your time to research and plan out as much as you can so that you can say at the end of your wedding, "that was worth every penny!".
Shea McGrath explains another way to break tradition and save money without sacrificing beauty. "Have your ceremony/reception at a family home in the backyard or at a national park. Wedding venues can be extremely expensive. National Parks are another great option if you like the outdoors because wedding permits are extremely inexpensive and the parks provide stunning views! This option allows you to bring your own food, cutting on catering costs."
Sarah Maren of Sarah Maren Photography, "Forget about the favors! No one wants weird candy or a bottle opener. Chances are, those things will get left on the table or worse, thrown out! Add something fun to your wedding that has a small takeaway – like a photo booth! The images printed that day are a great memento for your guests, a fun activity during the reception, and loads of silly memories for you as well!"
"My biggest tip for keeping your wedding on a budget is to enlist your friends and family to help with the event in lieu of gifts. My husband and I thought it would be more special for our guests to participate rather than say, buy us a blender. I had artistic friends help with the wedding invitations, a photographer friend manned the homemade photo booth, a couple of musician friends played guitar as we walked down the aisle, another friend made a headpiece for me to wear." Liz Teich , The Brooklyn Stylist.
Photography tips
"Focus on coverage so you have wedding photographs you're proud to show off. You can always add an album or prints after the big day but you can never go back and be sure you hired your dream photographer for the time you needed." Jennifer Smith, Darling Photo
"Choose the top 3 vendors who are most important to you and investing the majority of your budget there. In choosing these, think about the way you will always remember your wedding. Weddings can go by so quickly, so having valuable and treasured memories to share and look back on is extremely important to most couples. Whether you're getting married at little to no cost in a park or a backyard to spending half of your budget on the best venue around, the way your photographer and videographer capture your wedding will be very important, especially since these are usually the only visual memories you have of the most important day in your life! Happy planning!" Katie Guth, Katie Guth Photography  
"Photography is probably one of the most diverse services that you can book for your wedding.
Analyze the work of great photographers, so you get accustomed with what style to you like.

Never choose a photographer based on his price!

Take your time to analyze portfolios of at least five local photographers.
Remember that photography is one of the most important choices to make. A badly taken photo can ruin all the hard work you put in organizing your dream day and your precious memories." Erdei Rudolf, Erdei Rudolf Photography
Priorities
"Make a list of all components that you want for your wedding (e.g. flowers, music, food) and then prioritize them according to your preference. So, if your flower arrangements and other floral decor are the most important aspect of your day, don't spend most of your money on music. Spend it on what your top priorities are. If you do this consistently, all your priorities will turn out exactly how you dreamed!": Alina Smith, The Sassy Gator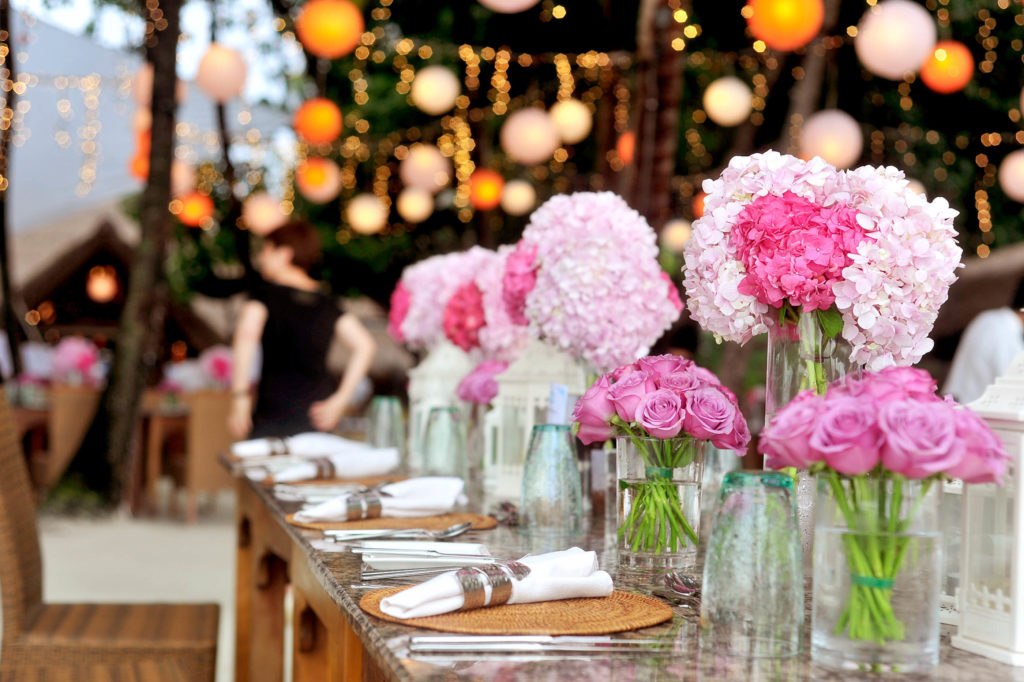 "When planning for a wedding, I would recommend putting aside some money for incidentals and a splurge. There is going to be at least one item that the couple will want to splurge on. Choose wisely!" Misse Daniel, Honey Bee Weddings
"Not everything can be a priority! Choose your top priorities and be honest about where you're willing to spend and where you really don't much care. For some people, the priority is music and the party while the décor is quite far down the list. So hire a live band or a killer DJ and go to the market for field flowers with your family and friends. For others, décor and photography are everything, so the music is a well-appointed playlist". Teressa Johnson, Teressa Johnson Studio
Tourine Johnstone from Johnstone Studios added: "Everything from DIY details to destination weddings can start to add up financially. No matter what your style and design, ensure the choices you make toward your wedding will add impact for your event. Start planning the budget to allow the most value for the categories that will add impact to your day. Selecting the perfect venue, your favorite cater, a photographer that you trust to capture amazing photos, a band or DJ to keep the party going, and your florist; these will really make the most impact to the day. Once you have reserved these not to compromise categories, rewrite the budget to supplement the day's design; here is where you can make choices that will keep you in the budget. It is the details that can throw a budget, so have a conversation with your sweetie about how important that candy table may be".
Attire
Taiwan Designer Yu Le of Chou&Y told us, "Hand-made dress, the real value is not material, is your own story."
"Renting tuxedos or suits for your big day is definitely the way to go. Everyone in your wedding party will receive a complete ensemble that matches perfectly and is tailored to their specific build". Mark Sarno, President of Tuxedo by Sarno
Other great tips
"The best way to stay on budget is to not plan or book anything until you have a budget. Especially when looking at venues – read the fine line and make sure you know ALL of the fees, gratuities, taxes, etc. that will add to that bottom line you are actually paying. Also, it is important to consider what your venue rental fee includes… while $3,000 might seem like a cheap rental compared to another venue that charges $5,000 but if that $5,000 rental includes chairs, tables, linens and more than maybe it's a steal." Nichole of Ivory and Beau Wedding Planning and Bridal Boutique
"A tip to stay on budget with your flowers when you are drawn to higher-end blooms like peonies and garden roses is to give your florist creative freedom and use those statement blooms as accents in your bouquets or centerpieces alongside more cost effective blooms. When placed correctly one or two peonies can elevate a centerpiece, while helping with the overall cost. Greenery also gives a lush feel with adding volume, but is far more cost effective than a centerpiece that is completely roses or peonies."  Tamara Menges of Tamara Menges Designs
"Design your own invitations and have them printed at places like Office Depot or Staples. Sign up for their newsletter so you can watch for coupons on printing. Find your inspiration on Pinterest, and design away. To keep the invites looking professionally designed, you'll want to use only two fonts and buy thick paper from places like Paper and More."  Loren Jackson, from Loren Jackson Photography
Jamie Podworski,  the Owner of Jpod Films added: "Hiring a quality wedding planner will pay for itself three times over. The best wedding planners that we work with go above and beyond for their clients offering invaluable expertise, which in the end saves money and reduces the overall stress of the planning process."
By following these expert tips and adding your own creativity and style, you can have a unique and memorable wedding that is truly your own. You can stay on budget without sacrificing the things that mean the most to you.