What is CBD? What are the trends in CBD packaging?
CBD or cannabidiol is one of the many components of the Cannabis plant. A lot of noise is being heard about CBD, and many are curious about its effect on the human body. There are several ways to consume this compound, and it includes inhaling of cannabis smoke or vapor, as a spray into the cheek, and by mouth.
You can have it as oil which has CBD as its only component and not THC or Tetrahydrocannabinol. Even in the past, the cannabis plant is generally used as a cure for some illnesses. Until now, ongoing research and studies are being conducted to verify the benefits of these plants.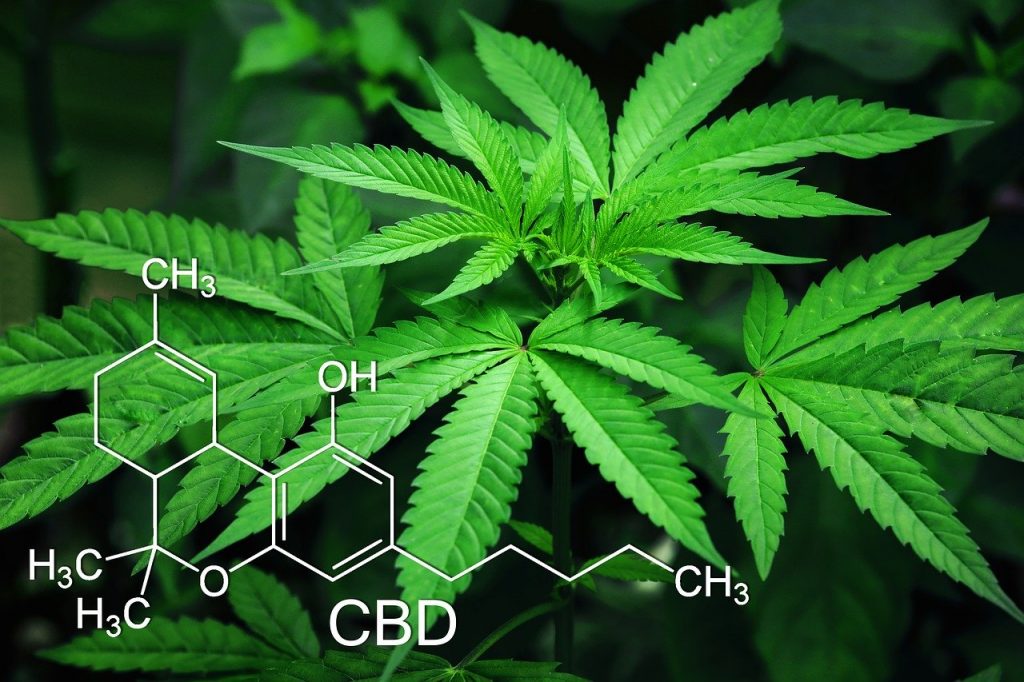 Download Branding Resources Guide
Building a brand starts by having the right tools and advice. Download our top 10 essential tools and resources to kick-start your branding.
CBD gain popularity because of its helpful claim to treat anxiety and chronic pains. Luke from [Health Rebels] says that that it can help patients with insomnia so they can sleep better. It is also found out that it can also help to cure several kinds of skin problems. It is also believed to improve skin complexion and make your skin healthier.
The benefits of Cannabis plants attracts a lot of people to try CBD products available in the market. This will, in turn, can trigger an increase in the demand which businesses can take advantage of. As of now, there is a steady increase in CBD products in the U.S, which come in different CBD packaging, uses, and effects for its buyer.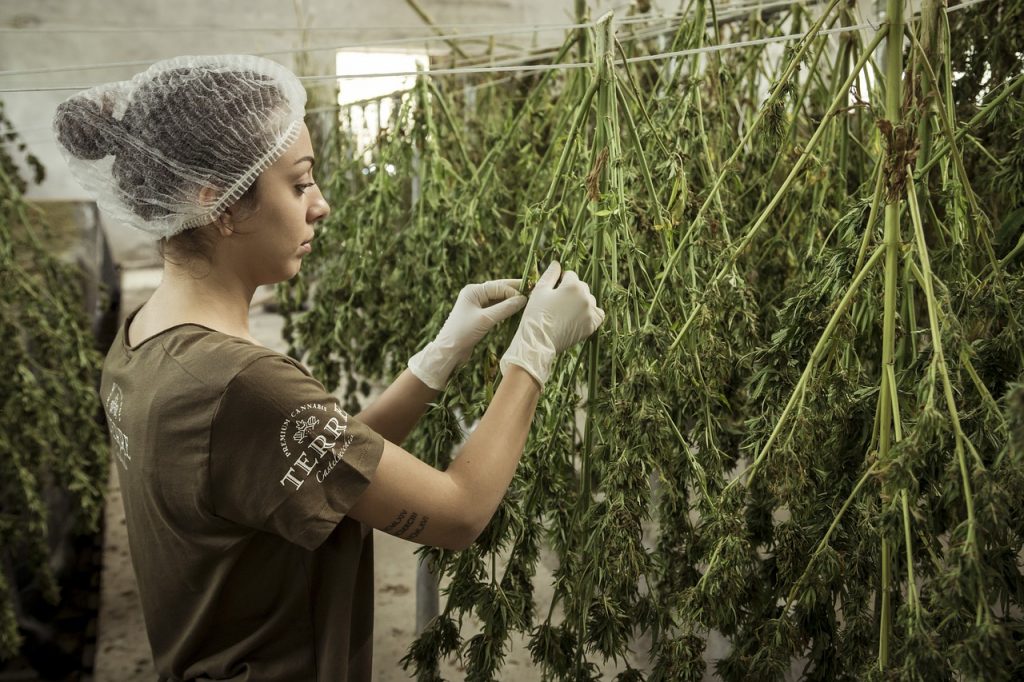 Types and Strain Of Cannabis
People are usually confused between the types and strain of Cannabis. In a brief explanation, the cannabis plant can be divided into three subspecies: the Cannabis Ruderalis, Cannabis Sativa, and Cannabis Indica. The ruderalis is not usually bred since it has a smaller size, and its medical potency is not as significant as the other two. On the other hand, sativa and indica plants are the ones being bred by growers due to their ability to be used in medicines and other industries.
The difference between Cannabis Indica and Cannabis Sativa lies in their anatomical characteristics and the physiological effects they produce. The sativa plants are usually longer in height, and the branches are thinner compared to the indica species. In contrast, indica species are shorter and bulkier-looking, with its leaves appearing broader and thicker than sativa species. In terms of effects, indica species tend to make the body relax and decrease its energy, which gives like a "body high," while sativa stimulates the brain function giving you the feeling of "mind high."
Here are other differences of Sativa compared to Indica species:
Sativa plants require more time to grow fully compared to Indica subspecies.
Indica species have more odor that can be earthy, skunky or musty.
Sativa species tend to have fruity, sweet odor. The difference in the aroma is brought by the presence of terpenes, which is a compound found in these Cannabis plants.
Know Your Cannabis
It's essential to understand not only the subspecies of Cannabis, but it's also good to know that there a lot of Cannabis strains. Cannabis has at least 1,000 strains being bred by growers in different areas of the world. Strains or hybrids of Cannabis plants came to be by breeding different species of the plant, which aims to produce a new strain of Cannabis with more beneficial results than the parent plant.
However, different strains of Cannabis may have different results on the body. Users and growers must understand and familiarize themselves with these strains to make sure that they are growing or using the right Cannabis strain for your body or to whichever reason you want to use it.
There is a lot of available information on the internet and medical books on the different strains of Cannabis and its effect on the body that offers interesting information about these species. For example, Indica often has more CBD than others and Sativa takes longer time to flower than others. Here, you find out more information about one of these strains.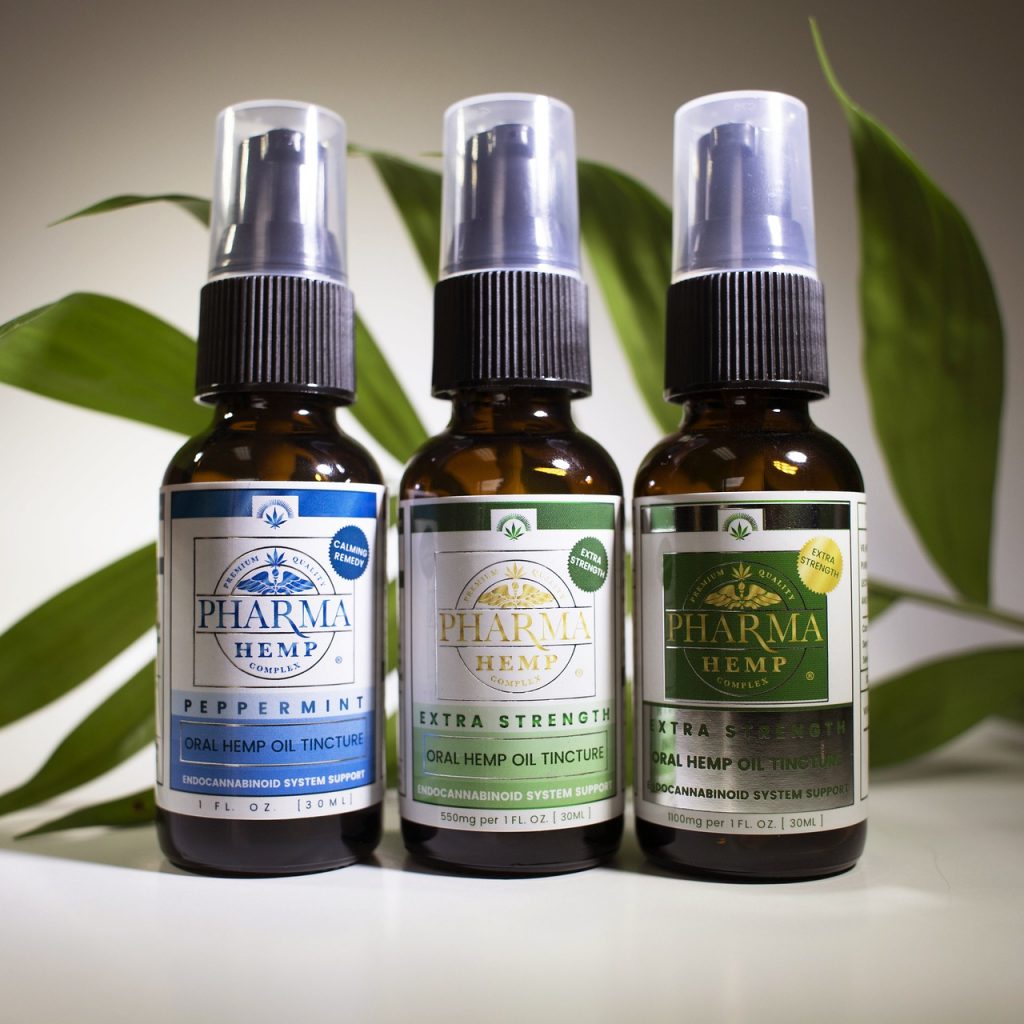 Top Packaging For CBD Products
Since the demand for CBD products has increased, many products have come out in the market, and the competition has become fierce. To gain more clients, a business must bring innovation and creativity in creating its own products. Aside from creating great products for consumers, it is essential to make a unique brand that will gain attention from the people. A well-made packaging will definitely attract consumers. It will make the business grow much better.
The packaging and its content are essential in creating the overall quality of the product; this will help in promoting the brand well. All the necessary information must be printed in the product's packaging. Also, you need to choose the desired design with its color, shape, and sizes that will stand out in your customer's view. It is especially true for Cannabis since there are still people who are not yet convinced of the effect of Cannabis.
Here are a few CBD packaging designs ideas you may want to try if you're planning to sell cannabis products.
1. CBD Packaging With Illustrations
One thing you can do to promote your Cannabis product is to put a good illustration that shows the benefit of the plant to the body. Since these plants have also been used in illegal drugs, you have to tread carefully in making logos and illustrations that showcase the benefits of Cannabis.
Make sure you don't put illustrations that product recreational uses of the. It is also crucial since social media platforms can be restrictive in terms of Cannabis ads and promotions.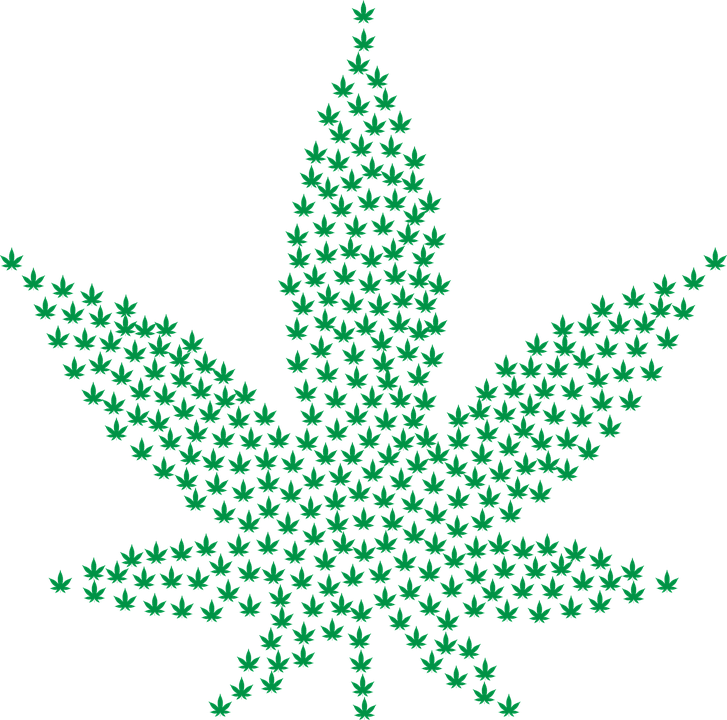 2. The Familiar Leaf Logo
The leaf logo of the Cannabis plant might be a bit cliche for you, but its still an easily identifiable mark for CBD products. Since customers do not have a lot of time in screening products, a familiar leaf logo can be a great help to make people remember your products.
The leaf logo may be an overused icon, but you can always put a unique touch for your own brand, You can make the leaf logo stylized or make the with modernized appearance. Don't hesitate to add some elements to make your brand unique and catchy to the eyes. Sone topnotch CBD selling companies have been using this kind of packaging design, such as Bionico and Lazarus Naturals.
3. The Use Of Green and Organic Design
Another best packaging design of popular CBD products is the use of color green or muted brown in their packaging. Due to these color combinations, the CBD products can appear very natural and organic to the customers. It would also be useful to add how the product is grown, which can showcase the natural root of your products.
Although the color is not many, most companies use this kind of design strategy to persuade the customer that CBD products produce good benefits to the human body.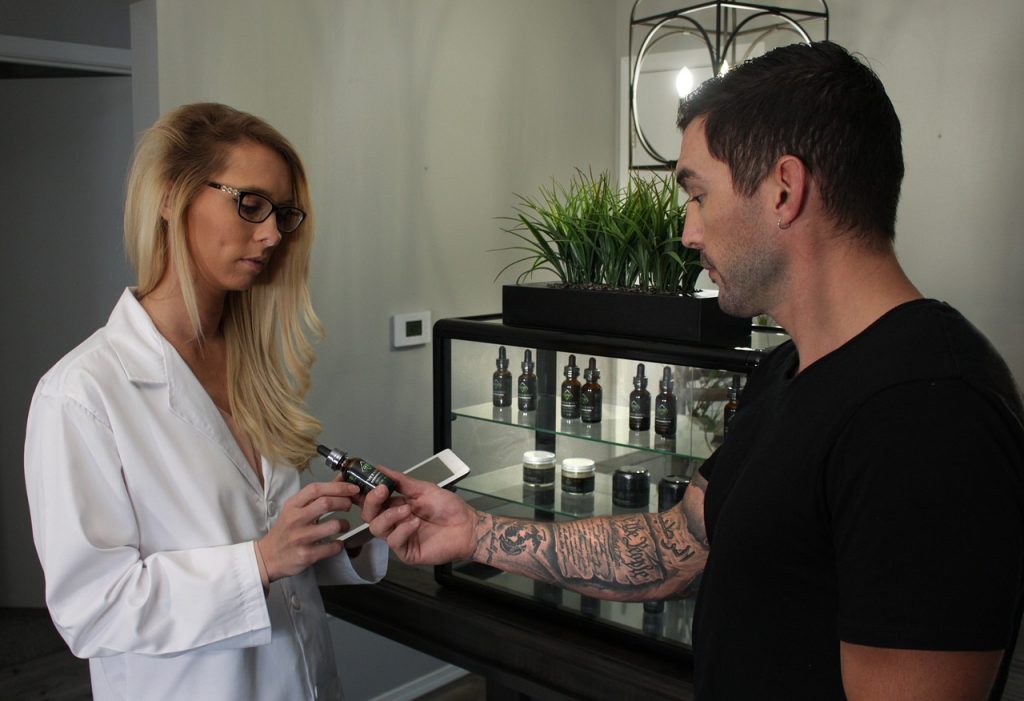 4. Leverage The Health Benefit of CBD With Health Symbols
Since people are now starting to see the medical benefits of medical marijuana and other CBD based products, businesses are trying to leverage that information and use it to promote CBD products. It is extremely beneficial when persuading customers who might still be hesitant in using the products due to its possible bad connotations with recreational drugs.
Companies are taking advantage of these health benefits by putting pharmaceutical symbols in their packaging design. It's not uncommon to see the cross symbols or other medical-related logos on most CBD products.
5. Minimalistic Packaging Design For CBD Products
Keeping it simple is also the name of the game in most product designs. Most companies are taking the leap from striking logos to simple yet elegant packaging design. The same is true for popular companies that sell CBD based-products. Creating a minimalistic design for their packaging reinforces the idea that CBD can be used as a tool for relaxation and meditation.
The minimalist theme should not just apply to the design but also to the materials used for the packaging. More and more consumers are aware of environmental issues, and they want the brands they buy to take green initiatives. Hence, keep your packaging waste minimal by using an eco-friendly box for your CBD products.
This kind of packaging design has been able to appeal to the younger generation of clients successfully. It's also a good thing since it can open the door for broader acceptance of CBD products in different age groups.
6. Play With Words
Some companies still package their CBD products with a clever reference to how it used as recreational drugs. By adding an explicit reference to its recreational uses, their products can appear fun and playful which can be an advantage if the company wants to stand out with the growing competition in the CBD industry.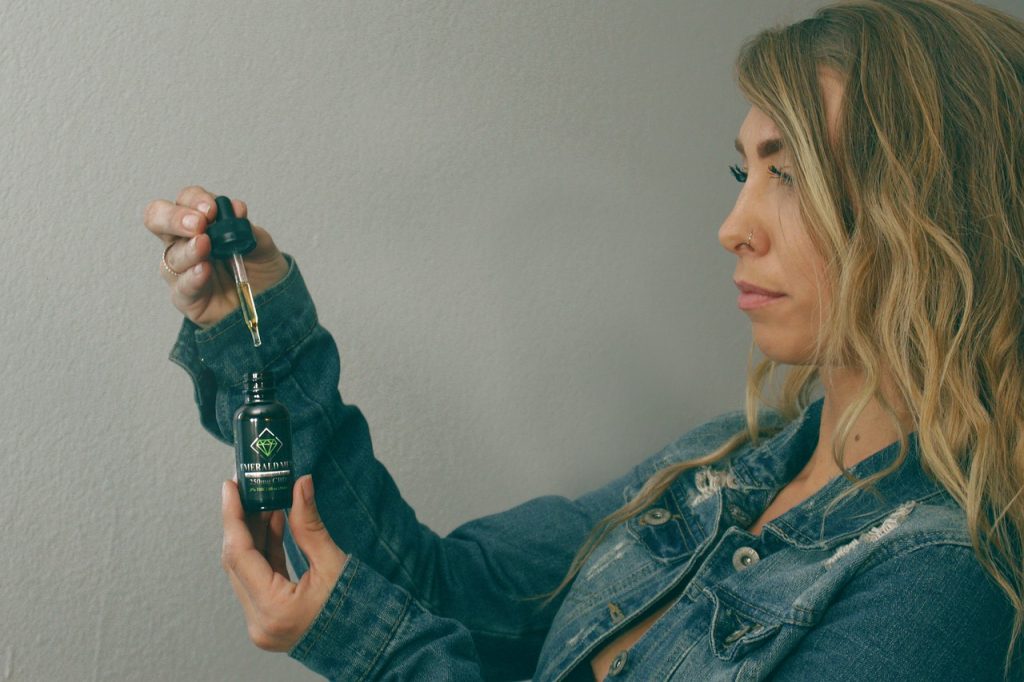 7. The Use of Glass Packaging With Dispensers
Like how other natural oils available in the market, the use of small glass packaging is also becoming a trend in CBD packaging. These glass packages usually come with a dropper or dispenser to help the user get the right amount of CBD oil from the bottle.
It is also a popular CBD packaging design since it gives a similar impression when using essential oils. It's a good packaging strategy as there is quite a growing market for essential oils nowadays.
8. Sustainable Packaging
It's a well-known fact that people are now more conscious consumers than ever before. Due to this, the packaging of the different products has aimed to put sustainability as part of their strategy. The same can be said with CBD companies who now include creative packaging solutions in their CBD products.
Some of the few examples of this sustainable packaging strategy include the use of recyclable options such as metal cans, pouches, card boxes, and compostable bags.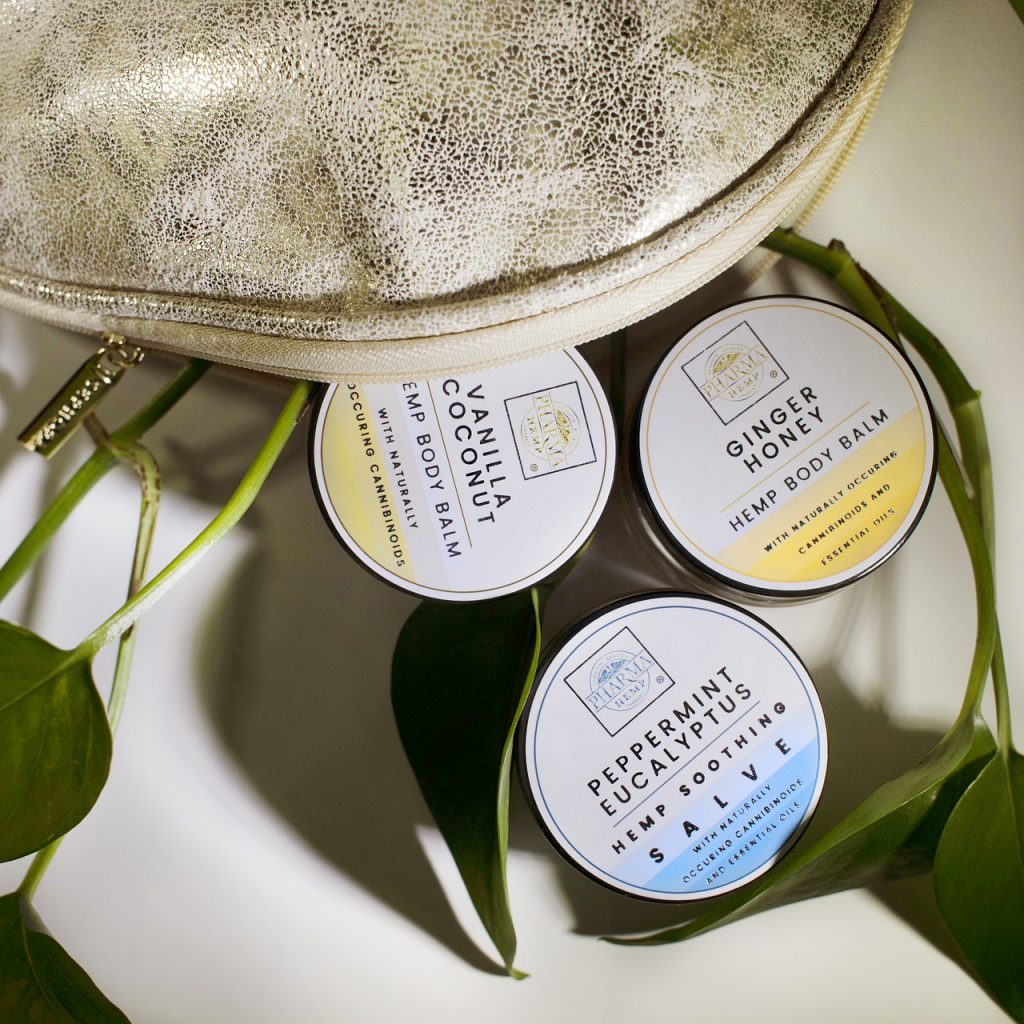 9. CBD Packaging for Beauty and Personal Products
Beauty products infused with CBD oil have also been getting popularity due to its excellent effects and results. Thus, CBD has been added to create beauty care products such as cream gels, lotion, balm, and moisturizers. Due to this, a lot of packaging relies on the use of tubes, jars, and amber glasses which is ideal storage for these products. The use of amber glass with a dropper is a common packaging strategy as it can also block direct sunlight from the product.
10. Supplements
CBD can also be packaged as a supplement in the form of tablets, soft gels, capsules, and even gummies. This kind of packaging design is a popular choice for many topnotch CBD companies since its more convenient for buyers to buy CBD in this form.
Last Reminders And What To Look Out For In Packaging CBD
While FDA just has small information for the labeling of products using CBD, businesses should follow the administrator's basic mandatory requirements.
The FDA required food label should have the following parts:
● General food labeling
● Name of the food.
● The net amount of its content
● Ingredients
● Nutrition labeling.
● Claims
The FDA required a supplement's label should have the following parts:
● General dietary supplement labeling
● Identity statement
● The net amount of its content
● Nutrition labeling
● Ingredients labeling
● Claims.
● Premarket notification of new dietary ingredients
It's better to put the name, address, and contact information of the manufacturer or distributor. Also, it's important to know the different state has different rules regarding CBD products labeling.