Building traffic to your site is a necessary part of doing business that can be achieved by accomplishing one task at a time. Very rarely does a website become an instant hit and go from no visitors to 50k overnight.
Take advantage of traffic in the organic listings with a ranking on the first page of search results. 70-80% of people focus on organic listings because they believe they are more inclined to find credible information than the paid listings.
In fact, organic traffic represents a 5.66% more times the opportunity than a paid advertisement. 
Push your site to the top of the SERP's by incorporating the following tips and strategies that will give your website more ranking ability to drive more traffic.
Download Branding Resources Guide
Building a brand starts by having the right tools and advice. Download our top 10 essential tools and resources to kick-start your branding.
Perform regular maintenance

Make your site faster

Improve mobile-friendliness

Assign your keywords

Establish search intent

Link to and from internal pages

Use alternate forms of media

Optimize for SERP features

Improve your credibility

Build an audience
Perform regular maintenance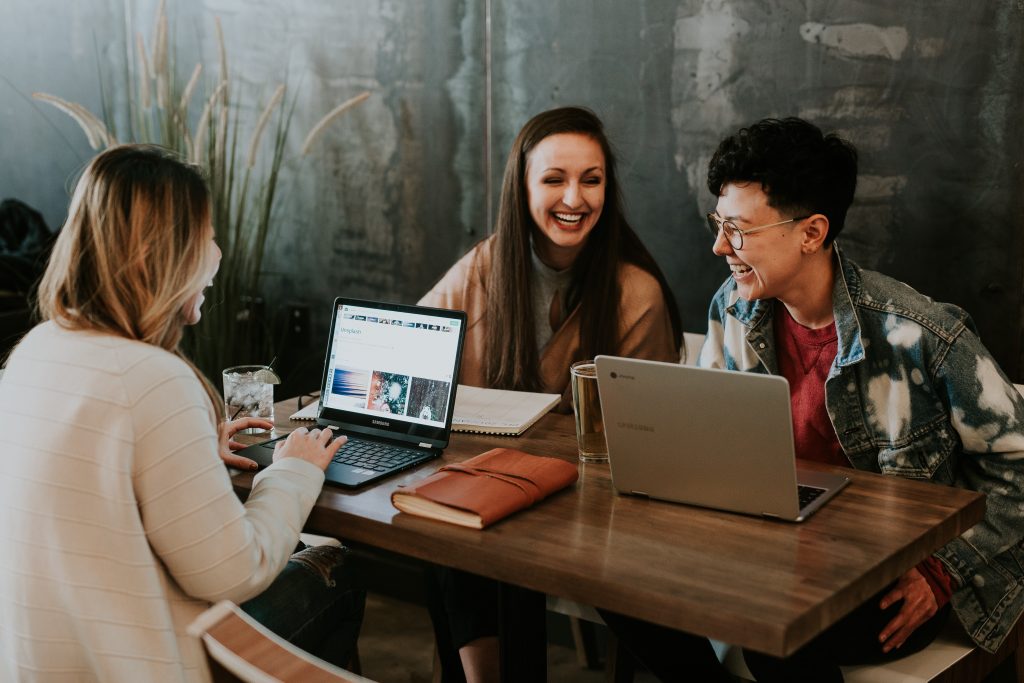 Establish a regular routine for when you run a site audit to avoid any errors that may contribute to a drop in ranking. As time goes on, every website will begin to generate errors-especially if there is content being added regularly. Errors could be anything from indexing issues to duplicate content.
An SEO consultant will run a site audit before the start of an SEO campaign. This keeps the data on the new project accurate and relevant. Eliminate any errors that arise before the campaign starts so there is no interference with how the page is being ranked.
Here are a couple of tools you can use to create a report on the errors your site is generating:
Make your site faster
Page speed is an on-going battle and should be a regular item on your to-do list. There is always something you can do to make your site faster. Google has openly stated that page speed is a ranking factor they use so staying below the industry average (three seconds) is one way to give your website a competitive edge.
Run a page speed test on any of the following sites to get a score on the speed of your site and the details for what exactly is slowing your site down. You can use any one of the following tools:
There might be items in your report that are complicated to fix however there are changes you will be able to make to improve the speed of your site. 
For example, the size of images is a major issue that slows down a lot of sites. Using a tool of your choice you can replace your images with smaller versions to speed up how fast they load.
Here a few tools to use:
For the other items on your report, you may see things like inline and minify CSS and JavaScript. These may present more problems if you're not savvy in speaking those languages. There are plugins and CDN (content delivery network) solutions that can help to do most of the heavy lifting for those issues. We recommend checking out a handpicked collection of the best resources to learn Javascript.
Try using W3 Cache plugin, as it's the most widely used for many of the issues that slow down the load time (minifies HTML, CSS, and JavaScript) This plugin can also be integrated with your CDN.
Cloudflare is a popular choice in CDN's and they offer a free version that is effective in improving your page speed, security, and overall website performance.
Improve mobile-friendliness
Canonical tested one million websites for mobile-friendliness and found that 24% of the website failed the test. This statistic shows the opportunity to outperform competitors in mobile-friendliness.

Image source: https://canonicalized.com/mobile-friendly-study/
Although 99% of websites made today are made for mobile devices, there are sometimes structural elements that should be addressed to make your site mobile-friendly. Test your site out on Google's Mobile Friendly Test to get a score for the mobile-friendliness of your website.
There may be small adjustments to make that would improve the user experience and make your site more competitive. 
Common issues on responsive sites include buttons being too close together or script running too close to the edges of the screen. Issues like these are small adjustments for your developer and will contribute to your competitiveness.
Assign your keywords
Every piece of content that is created for a website should start with extensive keyword research. This is to determine the best target keyword to optimize for as well as the keyword cluster to include on your page.
If two or more pages are optimized for the same keyword, it leads to keyword cannibalization. This will restrict rankings when search engines see two or more pages competing with each other.
Optimize your pages for a target keyword that includes the keyword synonyms associated with your topic. Make sure each page is optimized for a different keyword cluster in order to give it the most competitive edge.  
Establish search intent
Semantic search has forced the need for deeper levels of research in order for a website to appear in a top-ranked position. Search engines are ranking pages that can best answer a query based on the content they've provided.   
Your content must be able to satisfy the user who searches your keyword. If the content on your page leads a user to bounce from your site and continue looking elsewhere they obviously were not satisfied with what you're providing.
The ability to satisfy search intent is a major ranking criterion that is measured through the content provided and the engagement statistics it generates. Dwell time, click-through rate and bounce rate are all measures of how much a user liked what your site offered.
Get to the source of search intent by finding exactly what users typing in your keyword want to read about. You may be offering the product they ultimately will buy but finding what content they engage in reading about your product will boost the interest people have in your content. 
Search forums and social media groups to see the pressing issues and problems people face so you can write about the solutions to those problems in your content.
Link to and from internal pages
Using internal links will enhance the optimization of your pages and spread link equity to give your pages more authority.
Use keyword anchor text links to signal what the page is about and lead users to related content that they will find helpful or interesting. 
Signal the importance of a page to your site can be emphasized by the number of links pointing to it from other pages within your site. Create the hierarchy of pages within your site by linking to the most important pages the most times.
Use alternate forms of media
Increased competition and a growing awareness of SEO has placed even more emphasis on producing original content that stands out from the competition. Use alternate forms of media to make your content stand out and rank higher in the search results.
People retain 65% of the information from articles with images as opposed to 10% without images. Videos are shared 12X more on social media than links and text posts combined. Podcasts are also taking off with more Americans listening more frequently (up 32% on a monthly basis) than ever before. 
Use as many variations of media when it comes to differentiating your content from your competition. Use what your competitors are using AND what they're not using to outperform their pages in every way possible.
Optimize for SERP features
For the first time ever, in 2019 Google searches have produced more than 50% zero-click searches. That means that more than half of the searches that are made on Google end up on a Google property with no click at all made to any websites.
The emergence of featured snippets, local packs, knowledge cards are all sucking away the clicks that can be made to any organic listings. If you aren't optimized for the SERP feature that appears for your keyword, you're losing out on targeted traffic.
One of the highest converting sources of traffic is from localized searches. 46% of all searches have local intent making local SEO a lucrative addition to driving traffic to your site.
Improve your credibility
Backlinks are still one of the largest ranking factors search engines use to determine the credibility and authority of your website. Ahrefs studied almost a billion pages and concluded that more backlinks equals a higher ranking.
Choose from a variety of methods to build links to your page. The more links you build the more authority your page receives. Get your links from credible sites within the same niche. Keep in mind that websites with higher DA will have a bigger impact on your ranking and improve your site's authority.
Build an audience
One of the best ways to instantly get eyes on your content is to post to your social media network. If you don't have one it's never too late to build one.
Social signals are a ranking factor so it definitely helps to have people sharing your page, however, the real value is in the traffic that flows to your page. Increased traffic brings more potential for new clients and a higher likelihood of your page being linked to by another website.
Continue to stay active in the social media site that is best suited to your industry. If you are producing good content, your audience will build over time and become an incredible asset for traffic generation.
Conclusion
These strategies are among the most influential ranking signals that contribute to pushing your site up in the rankings. Accomplishing each strategy effectively will move the needle and get your site to the first page of results, generate more traffic and fuel the growth of your company.
Christian Carere is an SEO consultant and the owner of Digital Ducats Inc. Christian specializes in SEO services custom-designed to improve traffic and lead generation.