Live streaming is an innovative solution for businesses that want to leverage the opportunities offered by technology without spending a fortune. Unlike earlier days when live streaming required expensive setups, today both amateurs and huge enterprises do it in the same way. Businesses of all sizes and levels are streaming live videos to conduct live virtual meetings, online training, and seminars, etc. 
According to the Interactive advertising bureau, nearly two-thirds of the global online audience has watched live videos of some kind. With live streaming quickly becoming a mainstream thing, its utilization as a marketing tool is inevitable. Today, live streaming is an important asset in the marketing strategies of businesses of all kinds.
To start with, you can use social media streaming on platforms like YouTube Live, Periscope, Facebook Live, or Instagram's IGTV. Use Blerp if you want to add sound alerts to your stream. You can also move a step ahead and create a live-streaming website of your own to explore unlimited business opportunities. So how to create a live-streaming website?
It's a systematic process with multiple steps where the first step is to understand the benefits of live streaming and how to use the same for business improvement, which we are going to discuss in this article. Here, we look into 15 ways of how live streaming can improve your business growth.
Download Branding Resources Guide
Building a brand starts by having the right tools and advice. Download our top 10 essential tools and resources to kick-start your branding.
1. Build trust and transparency
As per the general purchase behavior of online customers, people prefer brands they already trust. Customers tend to associate trust-worthiness with the quality of the services offered. Live streaming can be a great way to build trust among your audience by showing an unscripted side of the brand in a transparent way. 
For example, you can live stream to candid moments, behind-the-scenes, and back-end processes to magnify your brand's transparency to the audience outside your customer base. Moreover, when you share your live videos on social media channels, your posts could earn more shares and positive comments, which further help in establishing yourself as a reliable brand. 
2. It is cost-effective
One of the best aspects of using live streaming for marketing is affordability. Before live-streaming came into existence, most brands relied on TV to display their ads, videos, and reports. This, of course, was a costly process. However, today with a high definition camera or a smartphone and an internet connection, businesses can broadcast live videos effortlessly. Additionally, most social media platforms like Facebook, Instagram, and YouTube allow live streaming free of cost, though there are some restrictions.
3. Encourage user engagement
With live streaming, it is easy for businesses to get feedback from their viewers through comments, likes, and the number of shares. Facebook says that people comment 10 times more on Facebook Live videos than normal videos. Live streaming is an excellent way to engage your online audience. It generates buzz that excites viewers. Chats and live commenting are significant to engagement and besides that, you can also create polls to keep your viewers engaged and get real-time feedback.
4. Facilitates real-time interaction
Live streaming offers a unique advantage to be real and genuine with your audience and followers. Being a real-time tool, live streaming helps in establishing a genuine real-time connection with your audience effortlessly. 
5. Sharing a live stream is easy
Another unique thing about live streaming is that, even after a live stream ends, it is easy to save a video to your social media channels and use it as a video-on-demand. It helps in bringing-in repeated exposure to your audience. For example, if you are broadcasting live via Facebook Live, the video shows up when a user's friend reacts to it or leave a comment on a live stream. Once the live stream is posted to Facebook page, it again shows up in the feed so that people who have missed it can view it again and share it with other people.
6. The possibilities to experiment are endless
Unlike other digital platforms, live streaming offers a lot of opportunities for businesses to experiment. You can try out new production styles for live videos to see what works best for your audience. Try testing raw video and highly produced live videos to see what your audience responds to the most.
7. To recruit employees and interns
Yes, you heard it right. When technological advancements are at peak, why not use them the right way to capitalize? You can use live streaming to take your hiring process to the next level. For example, Grubhub used Snapchat to enhance the interest of the audience in their internship program and lock down a summer intern. It posted a slideshow in snapchat stories to explain how interns could apply for the post.
8. Collaborating with a popular event
One of the best ways to gain more exposure in live streaming channels is by coordinating with a popular event where most people tune. 
For example, Taco bell gained more exposure on snapchat when it uploaded a snap story movie in coordination with MTV movie awards gaining a huge reach and improving brand awareness.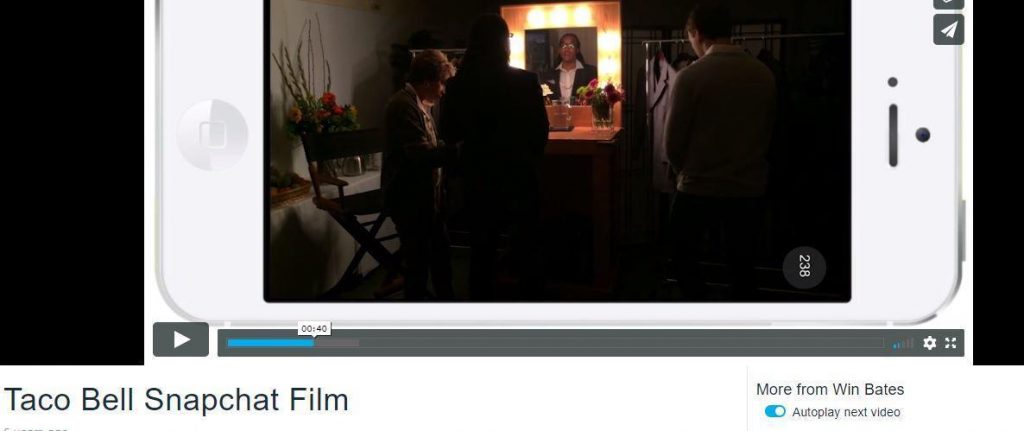 9. Show off the real process
Broadcast live sessions to show your followers how your business works. Generally, your audience gets to see either the final product or services you offer. They never get a chance to understand what exactly goes in the back-end or the processes involved in the whole game. 
For example, Nasa hosts live videos on google hangouts especially for audiences who are interested in aerospace research and who like to learn more about the organization.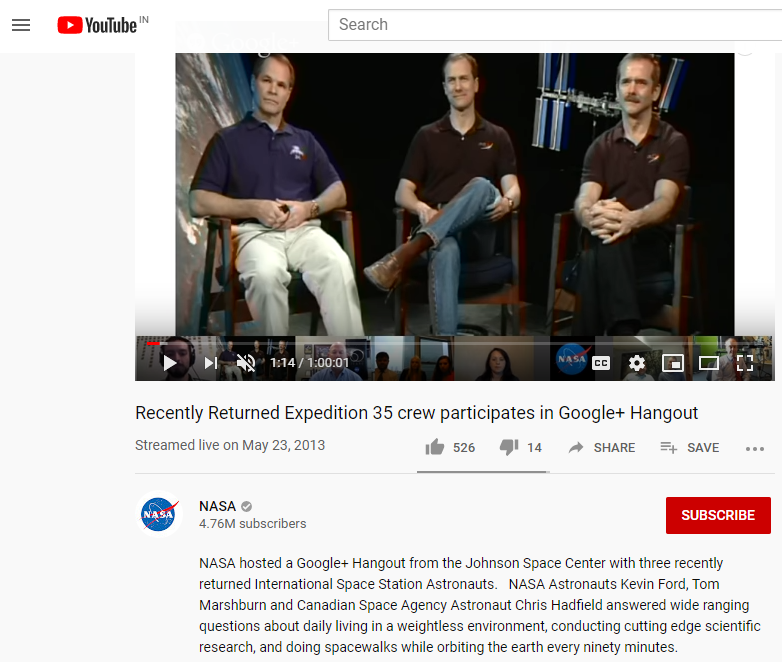 10. Run a contest
Another way of using the power of live streaming to promote your business is to run a contest through your live videos. You can run the entire contest through a live session by interacting with the audience and allowing them to participate via comments or a link that you provide in the video description. 
11. Show off skills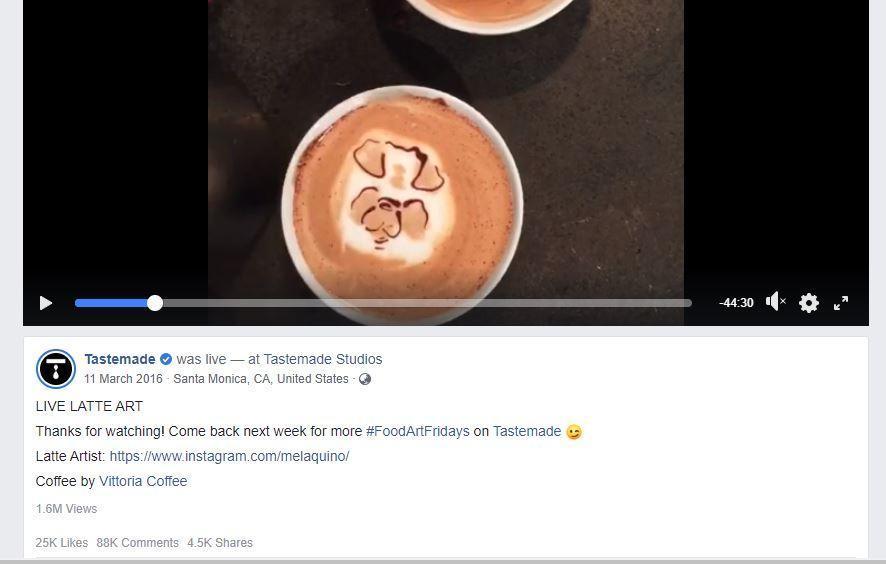 Live streaming can be a great way to show off your skills. It can be anything like broadcasting a USP of your business to show that you are really good at what you do. For example, Tastemade hosts food show series on Facebook live and showcase their skills to gain social traffic and to engage their fans. This works well to gain exposure and make people coming back to your brand. 
12. Get your fans to laugh
Live streaming needs not always be about the technical aspects of your business. You can also go live just to entertain your audience. Occasionally, try doing different types of videos doing something humorous to create tons of social and website traffic. Use a professional live streaming software to create a great looking broadcast with advanced features to impress your audience. 
13. Make product announcements
Showing the unique moments like product announcements and related news, you can build excitement among your target audience about your brand. Make them a part of your new venture to improve the chance of them converting to your customers. For instant Chevrolet live-streamed the CES 2016 event where it introduced its Bolt EV model. In this way, the brand could reach out to both audiences who were a part of the event and who weren't physically present.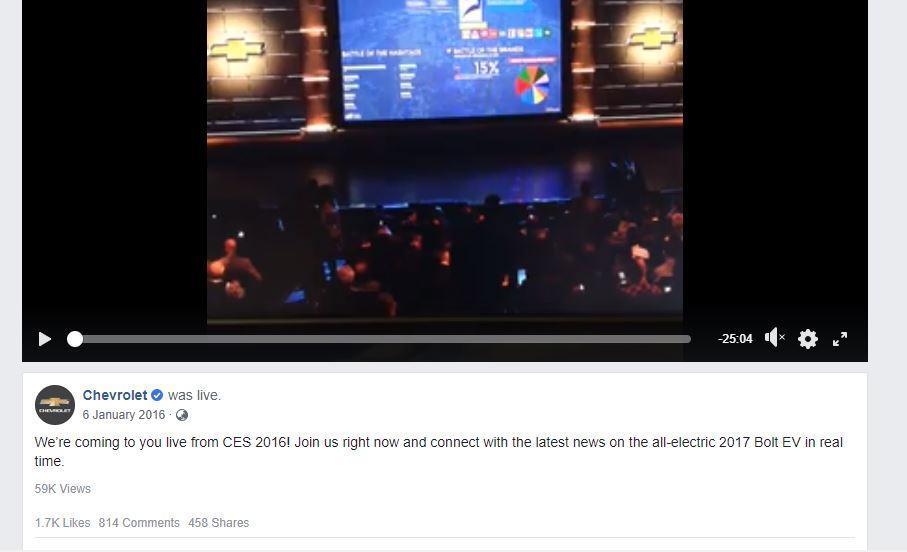 14. Broadcast interview sessions
Do live sessions to interview important people who are connected with your business or with anyone whom your target audience can relate to. Broadcasting live interview sessions generate interest among your target audience as they get to know the otherwise-not-known side of your business. For example, Benefit cosmetics went live with their chief Beauty Ambassadors Annie & Maggie Ford Danielson which fostered pretty good engagement.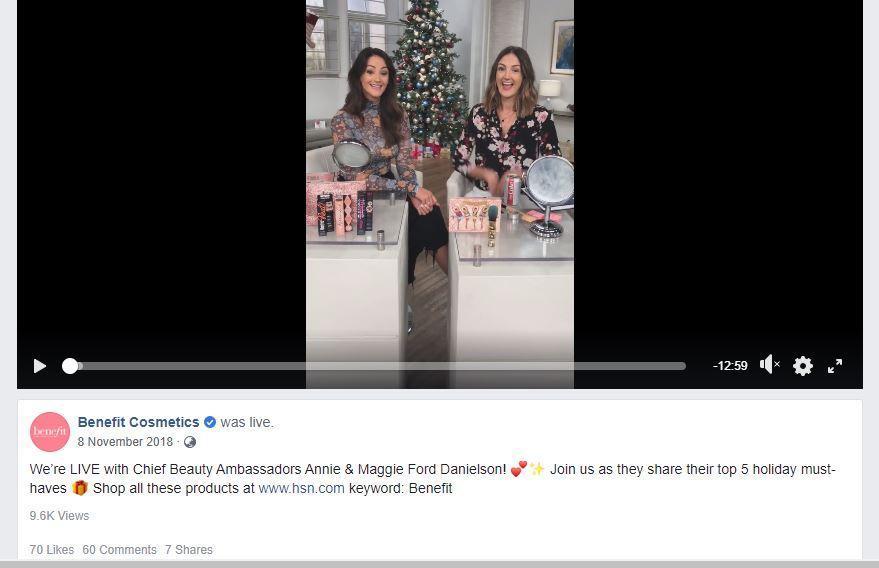 15. Go behind the scenes
Host behind the scenes live sessions to show your audience about the things normally they won't get to experience. It can be anything like showing the backstage of an event, the making scenes of a product or something that is out of your business activities as well. Offering anything out of the box will keep your audience interested and engaged.
In conclusion
Live streaming is an excellent way to reach out and connect with your audience by facilitating real-time conversations. Launching a live streaming platform also holds potential in this technological environment. You can start a live streaming business and let other businesses use your platform to connect with their audiences. Learning how to start a live streaming business is a profitable idea in 2019. Now is the real-time to leverage the power and potential of live streaming to grow your business or start a new business aligned with it.