What measures the success of a business? Without a doubt, the number of sales and revenues are pretty clear indicators. However, those are not the only things you should keep track of as a business owner. The way you interact with the masses is often much more critical.
No matter what service or product you offer, it can be rather challenging to encourage your potential clients to buy it if they have no idea who you are. That brings us to another indicator of success – brand awareness.
Let's face the truth, increasing awareness is not as easy as riding a bike downhill. As a rule, positive changes don't happen overnight. It is a long-term goal that can be reached through consistent actions and a well thought-through strategy.
Now, let's look at some common techniques that businesses use to reach this goal:
Download Branding Resources Guide
Building a brand starts by having the right tools and advice. Download our top 10 essential tools and resources to kick-start your branding.
SEO;

Advertising;

Branded packaging;

Effective use of corporate social media accounts.
Each of these techniques can potentially help you in this endeavor. However, some of them may not suit everyone due to high costs or other issues.
Are there any alternatives? Luckily, there is another way to reach the goal. Content marketing is one of the best ways to increase brand awareness and, in this article, we are going to tell you about some of the most effective ways to alert potential customers through delivering high-quality content!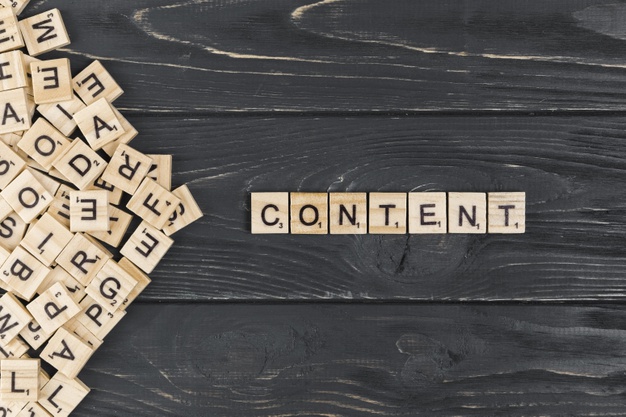 source: https://www.freepik.com/free-photo/content-word-wooden-background_4973634.htm#page=1&query=content&position=14
Content Marketing for Brand Awareness
The key to success is a solid strategy that considers your company's spirit, the needs of your target audience, and a bunch of other factors. Another vital thing is the quality of the content itself. If it's not written well, the chances of success will be much lower. Thus, if you have never done anything like that before, you might want to get some help from a professional writing essay service or freelance specialist.
This technique is much different from traditional advertising that focuses on bringing one-time profit. Unlike it, content marketing focuses on what really matters. It delivers relevant, compelling, and value-adding content that establishes your authoritative voice notifies people about you and eventually grows your customer base.
As you can see, content marketing is not much about selling stuff, it is about adding value, and it really works! How to get your content marketing strategy off the ground and succeed? Here are some of the best ways to do this:
Newsletters
For decades, marketers and businesses were using email as a primary channel for advertising and marketing. Today, despite the broad availability of alternative channels, email still remains widely used.
Email newsletters are great for keeping your customers engaged and increasing brand awareness. Such newsletters can share news, give valuable tips, deliver new and relevant information, and even offer free services/products.
Here are a few tips to help you get started:
Make sure it is valuable, relevant, and engaging;

Create an eye-catching topic to make the customers want to open your letter and read it;

Include contact details and links;

Engage potential clients in friendly, personable, and encouraging conversation.
If you follow these tips, you will create excellent newsletters that will help to keep your company at the forefront of customer's minds, so be sure to try this method!
Blog
Running a company's blog is another effective way to empower your content marketing strategy and increase brand awareness.
As a matter of fact, having a corporate blog can give you plenty of benefits if you approach it wisely. Thus, if you still don't have one, be sure to change this as soon as possible!
Have no clue where to start? Here are a few ideas on how to build your brand through the corporate blog:
Choose topics that are interesting and relevant to your audience;

Make sure that each article brings real value;

Don't hesitate to adopt some SEO techniques to make your articles more visible on the Web, but don't get too hard on it;

Deliver unique content.
These tips should help you create an excellent blog that grows customers' awareness and trust. Also, be sure to check out what your competitors deliver to their clients. This can help you get on the right track and grasp the general idea of what works well.
Social Media
Finally, building a brand is possible with various social media channels. Today, platforms like Facebook, Instagram, and Twitter have already become viral tools for marketing, advertising, interaction with the audience, and other goals.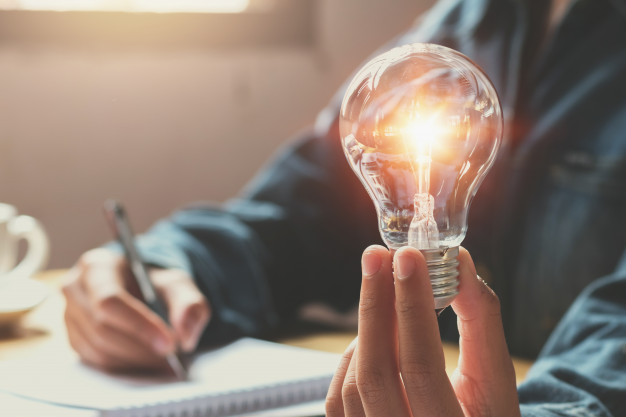 source: https://www.freepik.com/premium-photo/new-idea-creative-concept-business-woman-hand-holding-light-bulb_2752038.htm#page=1&query=brand%20awareness&position=13
Wrapping Up
Businesses have discovered the benefits of social media and use them to accomplish their ultimate goals. It is another effective way to grow brand awareness with the help of high-quality content, so be sure to try it!