For an online business, having a good secure managed WordPress hosting service should be at the top of any priority list they have. With so many types of hosting to choose from and "players" to go with, it might get a bit confusing sometimes. 
Add in the fact that they all use the same terminology like bandwidth, SSD, storage, things can get even more unclear, especially for someone who is not that tech-savvy to begin with.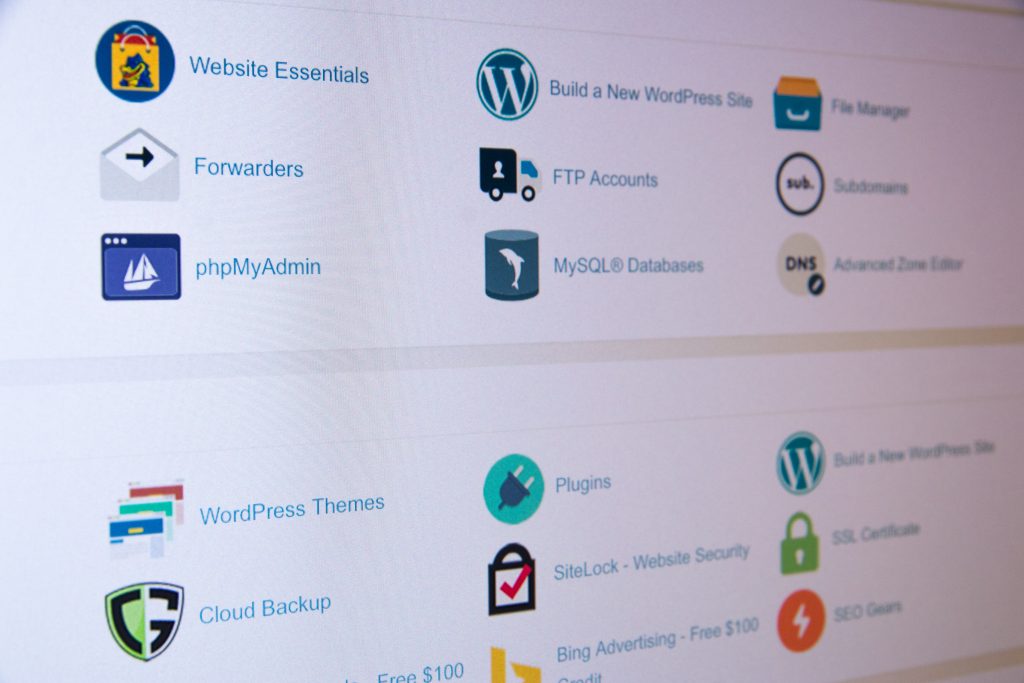 I want to discuss the main web hosting types in this text. As businesses grow, they may need extra resources which encourage better website speed, more storage space for media and servers that can handle larger amounts of public traffic.
Download Branding Resources Guide
Building a brand starts by having the right tools and advice. Download our top 10 essential tools and resources to kick-start your branding.
Hopefully, after reading this, you'll get a clearer idea for what each type is best for in what circumstances and what to go with for your own business.
Shared web hosting
Shared web hosting is best for those businesses who are still in their start up phase, meaning they do not need much extra resources to operate online.
If you need stable shared hosting under $1 with 99.98% uptime guarantee click here →
Why is it shared you may ask?
It's quite simple. With these types of hosting plans you "share" webspace with others, sometimes, hundreds of websites hosted on the same server instead of having your own set of resources.
This leads to the biggest advantage that a shared web hosting plan can offer – it's cheap price. The costs usually range from around 3 to 10 dollars per month and is quite obviously, the best choice for businesses who are still small and cannot afford to spend too much money on web hosting.
On the other hand, there are its limitations. 
As you can assume, sharing resources with tens, sometimes hundreds of websites on the same server is not a good idea if you are trying to handle a larger amount of visitors,some may just slow you down.
These things do happen, and if a website gets an increased amount of visitors, not only will it slow down by itself, it will also affect neighboring sites, since everyone's in the same boat.
In summary: Shared hosting is the least capable type of hosting plan with limited resources, nevertheless, a very good option for those seeking a cheap way to host their website when just starting out.
Reseller web hosting
Reseller hosting is similar to a shared hosting plan in some ways, though, not as quite the same. You see, the idea here is that you buy a hosting plan (similar to the resource capabilities of a shared hosting plan) and resell it to others for a monetary gain.
Basically, you are paying for a hosting plan that has extra administration tools and can be resold for other parties. This way, the parent hosting company gains an extra client and you are making business as being the middleman.
Typically, the prices here range from 15 to around 50 dollars a month, depending what resources are given with the plan that's resold. 
Apart from a regular hosting plan with a certain amount of bandwidth, disk space and capabilities of handling website visitors, you also gain a set of administrative tools which will let you take care of the people that you sold hosting plans to. 
In summary: this type of web hosting is best for those who want to have their own web hosting business, or are looking to gain more hosting perks for themselves, by reselling the services of the parent company. 
Cloud web hosting
Cloud web hosting is one of the latest innovations in the world of web hosting for businesses. Here, companies sell you a plan with the idea that you will need to expand in the future and gain more resources for your usage.
The biggest advantage of cloud web hosting is arguably its capabilities. You see, such servers are made up of smaller individual servers, joining up in one system capable of hundreds of websites with much bigger ease than that of a standard shared hosting plan.
In fact, after going with a shared plan at the start, it is best practice to move on to a cloud web hosting service as the next step. Most hosting companies in this case, offer prices based on the amount of resources you use up, so it's more difficult to tell the exact price range for such.
In summary: if you want to go to the next level of your business growth after your initial plan, you can do that by choosing a very flexible cloud based hosting plan.
If you have not decided what to choose, give it a shot with web hosting trial offer from Hostens →
Virtual Private Server hosting
Yet another step forward after shared hosting could be by choosing a VPS or Virtual Private Server. It is what the name says – your own virtual private space. The main advantage here is that you also get additional resources when compared to a shared hosting plan.
It's pretty-much another middle ground between sharing your resources with others, to having your own dedicated server. Even though the resources here are also shared among others, the difference from a shared hosting server is much more prominent in terms of what resources you have.
Here, you are also safe from neighbors, which may slow or even take you down with them as they receive more traffic, while also being a much cheaper option than a standard dedicated server. 
Prices here range from 50 to about 100 dollars a month for your hosting plan.
In summary: a VPS is a very capable option, designed for those who want to maintain their independence from others.
The article was prepared by prepared by Hostens.com team