For sure, content marketing is here to stay. And why not? It's a great way to attract and engage new customers, so the businesses use this strategy to its fullest. 90% of the businesses already use content marketing as their main strategy to promote the brand. But what's more important is that people want brands to create content. Reportedly, 84% of people expect brands to come up with new content on a regular basis. But here's what stats also have to say:

Image credit: Cision It's obvious that marketers value content and see it as the primary way to improve marketing impact. Moreover, internet users are interested in content more than in traditional ads, but they value only helpful and informative content. Nevertheless, for 63% of marketers, it's a challenge to generate traffic and leads, meaning that their content fails to perform well. How can you avoid that? Here are 5 essential tips for a successful content marketing strategy.
1. Know Your Audience Well
For a content marketing strategy, there's nothing more important than having your audience personas figured out (besides creating high-quality content, of course). Some brands make a huge mistake by trying to target everyone in order to increase sales. But what they don't understand is that it seriously harms the quality of the content itself. To identify audience personas, you can follow this pattern:
What is their occupation or what field they work in?

What's the demographics? (age, gender, location, etc.)

What are their goals and challenges?

What are their expectations?
By answering these questions you'll be able to identify exactly who you want to target with your content. A perfect example is Nike's Instagram content, where they target people of disabilities empowering them to pursue their dreams: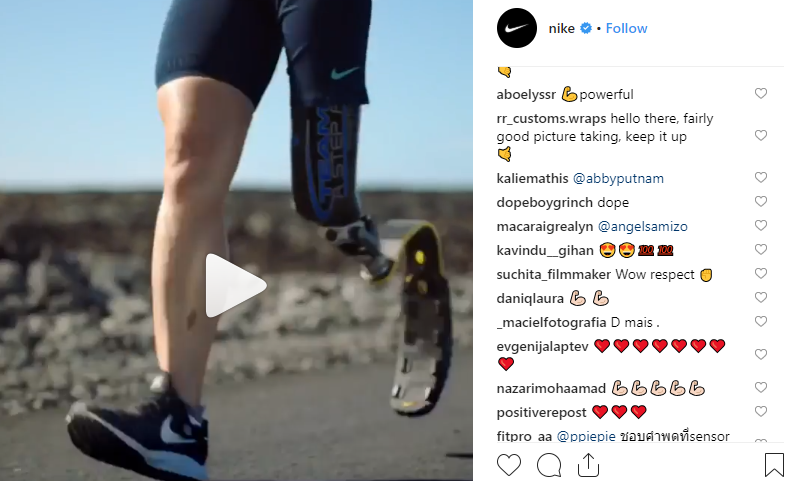 Image credit: Nike
2. Focus on Personalizing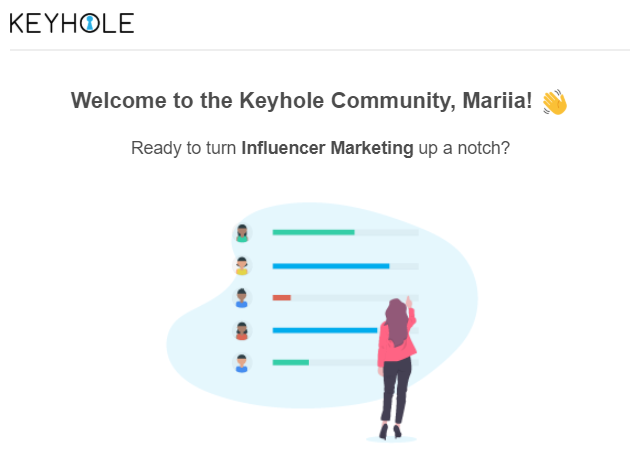 Personalization is the key trend in content marketing. 31% of consumers want their experiences with brands to be more personalized, while the rest want the personalization to blend with high-quality content. You can implement personalization in many different ways, starting from the content for emails, like here: or make their shopping experiences more personalized. Consumers like personalized interactive content, where they have a chance to get active and participate in helping you develop your brand. So, personalized content like surveys and quizzes is also a good way to engage more customers.
Download Branding Resources Guide
Building a brand starts by having the right tools and advice. Download our top 10 essential tools and resources to kick-start your branding.
3. Benefit from Storytelling
Storytelling has recently become the most followed trend in content marketing. Consumers support this trend, as they have become tired of traditional forms of advertising and prefer a more subtle, behind-the-scenes promotion. Nike has made content that is based on storytelling something regular on their Instagram page. Here's the example of how they used the story of LeBron James to promote their brand: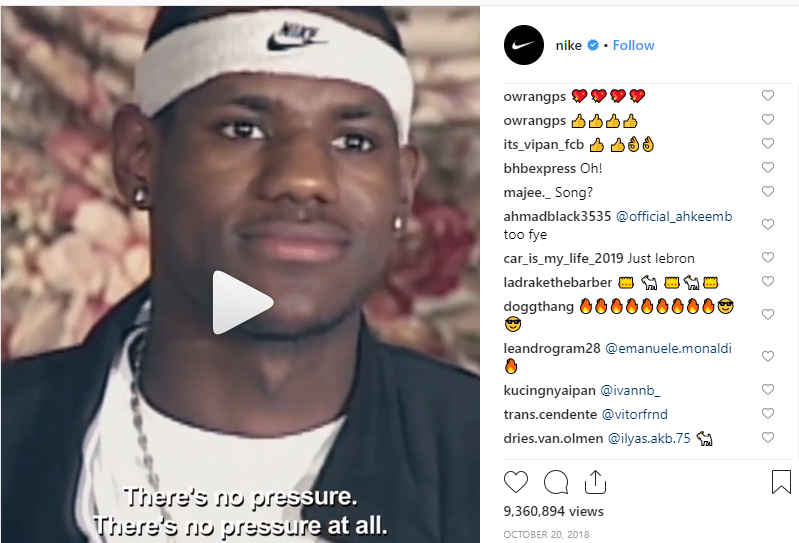 Image credit: Nike There are many other examples of Nike telling the story of famous athletes Simone Biles, Kyrie Irving, and Serena Williams to show their followers that you can achieve your dreams, even if you were born to a poor family. These posts have over 8 million likes each, which shows that storytelling format can be incredibly engaging.
4. Invest in Video Content
The world of marketing is slowly starting to invest more and more into video content. Stats show that people spend 2.6 more times on pages that have video content on them and 89% of consumers claim that watching a video has influenced their purchasing decisions. Creating videos is a great way to diversify your content strategy. Especially when there are so many different options for posting videos, from stories on Instagram to creating content for YouTube. However, essay writers warn brands that the process of creating a video must include writing a script. Otherwise, you'll have a video that doesn't have any purpose.
5. Does Your Content Have a Mobile Version?
It's absolutely vital that you create content, which will fit both the desktop version and the mobile version of your website. It is reported that 48% of customers started searching for the product they bought on mobile first, not to mention that 90% of consumers more than 4 hours a day using their phones. The stats also show that consumers will leave the website, where content does not upload fast, within 3 to 5 seconds. So, it's worth investing in the mobile version of your content as well, not only to keep existing customers but to attract new ones as well.
Planning and implementing a content marketing strategy can be quite time-consuming. Hence, smart marketers curate content relevant to their niche and share it with their audience. This helps them save time, build trust and be authentic. Free content curation and discovery tools like ShareIt help you find the right content without much effort.
The Bottom Line Content marketing is worth investing money, but make sure that you invest all your time and creativity into developing a content marketing strategy. Hopefully, these tips will get you inspired to create a content marketing strategy that will bring your business to success!