90 percent of start-ups fail. Don't get us wrong. We haven't mentioned these horrific statistics to discourage you from your entrepreneurship venture, rather we want you to learn from other people's mistakes and not reinvent the wheel. If you want to stand out from the crowd, then you need to do things differently. Your product or service might be exceptional, but your marketing strategy will differentiate you from your competitors. While you may not have the budget to spend as much as the giant multinationals, but simple things done correctly will help you set a ground for your success. A website is one of the most basic yet crucial tools for a start-up. A website provides your potential customers with all the information about your product or service, it adds to the credibility, and it is a great marketing tool. To take advantage of your website, make sure that you include these essentials:
1. A professional design
Your website should capture your audience in the first few seconds. According to research conducted by Putnam, titled Trust and Mistrust of Online Health site design elements play a greater role than content in generating mistrust. The study showed that 94 percent of the people regarded design elements as the reason for mistrust while only 6 percent cited content. Another study shows that 38 percent of the people will stop interacting with the website if they find the layout and design unattractive. A good website design conveys the story of your brand to your customers. A consistent theme including the colors adds to the credibility of your company. Moreover, a professional design improves the usability as well as helps you stand apart from your customers. Good website design also entails that a website is responsive, as we've seen with Cheap Computer Server, which means that its design can change according to the medium it is being viewed on. With the increase in mobile proliferation, it is a necessity that a website is mobile responsive. An increasing number of researches has compelled Google to make changes to its ranking algorithm. In 2014, Google updated its algorithm to give more points to websites that are mobile friendly.
2. Blog
To get more business, you need to rank higher on Google, and a blog is the best way to achieve that goal. There are around 72,000 searches per second on Google, and if you need to stand apart, then you need to play by Google rules. According to Google's Andrey Lipases, Google uses high-quality content and link building as one of the most important factors in ranking a website. Hence, good quality content is one of the most important factors in driving traffic to your website. Other than that, good content increases the trust of your potential customers in your brand. The more helpful your content is to your customers, the higher they will regard you as an authority in the industry. Blogging also gives you a great opportunity to promote yourself on social media. You can share your blog posts on Facebook or Instagram and drive traffic to your website. Research shows that companies that posted more than 16 blog posts per month got 3.5 times more traffic than companies that did not.
3. Visual content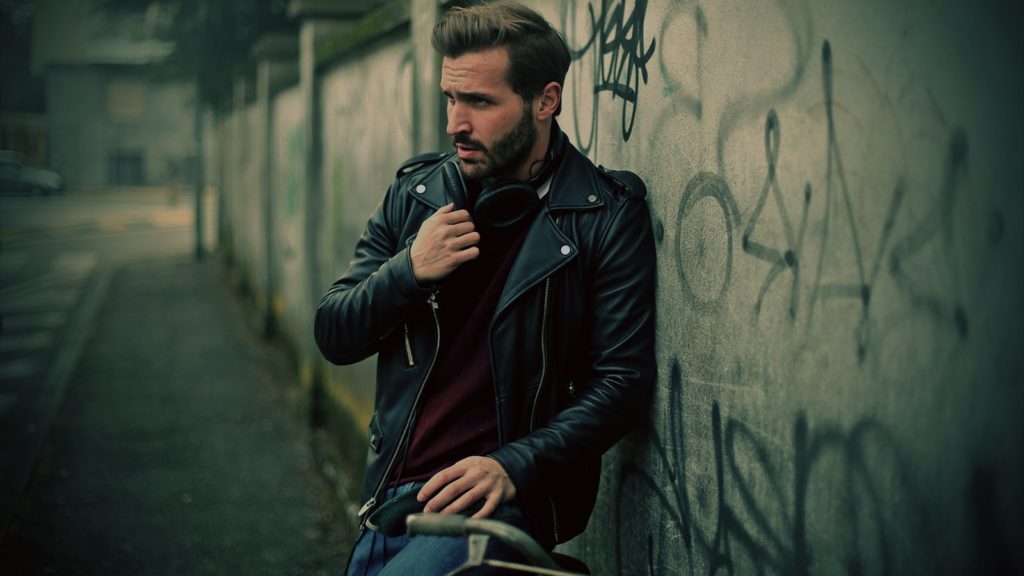 Well, your job does not end at driving traffic to your website; your objective is to hook your customers and make them come again. People will only visit you again if they remember about you and a boring, dull website is not going to achieve that. Research shows that people remember only 10 percent of the information they read after three days. However, if that information is paired with an appropriate image, people can retain about 65 percent of the information after three days. Visual content is especially important if you have e-commerce, real estate or tourism website. You need to add compelling videos and pictures to lure in customers. It is hard for people to trust products online. Hence, high-quality pictures of your products will help them make their decision. For example, this leather skin shop website has done a great job in showcasing its products, which make them visually appealing. Videos can play a crucial role in educating customers about your service or product, especially if it is new to the industry. Statistics show that 64 percent of the users are more likely to buy a product after watching a video. Infographics are also a great tool to make your website more attractive. Infographics basically combine text and pictures in such a way, which makes them easier to remember and understand. Moreover, they are also three times more likely to be shared on social media than any other type of content.
Download Branding Resources Guide
Building a brand starts by having the right tools and advice. Download our top 10 essential tools and resources to kick-start your branding.
4. Subscription Popups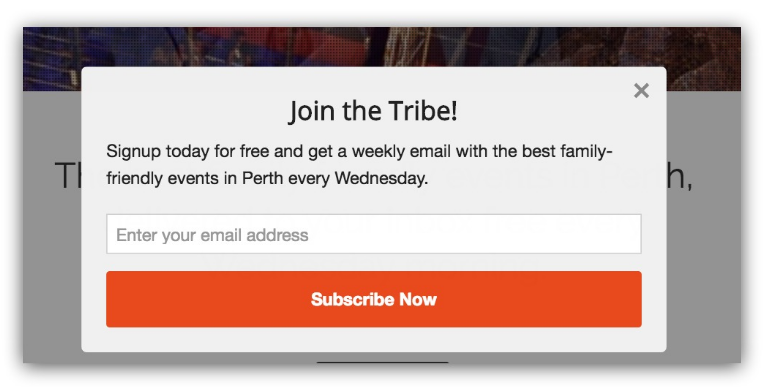 Source Subscription popups allow you to capture email addresses of your potential customers so that you can conduct email marketing. Email marketing is an inexpensive and effective tool to convey any information or promotions to your customers. Unlike other mediums, email marketing is cost effective because it allows you to tailor and personalize your messages according to your audience. Also, you can segment your audience based on their likes and dislikes and then target them accordingly. Research shows that people who make a purchase through email spend 138 percent more than people who don't receive any offers. Being a start-up, you need to make the most of the available resources and your website is an important one. If done right, a good quality website can alone do wonders for your marketing strategy. Make sure that you don't just put a website just for the sake of it; leverage this asset as much as you can because it is the most effective marketing tool. If you are an e-commerce website, then you need to pay special attention to the website aesthetics and its usability. It would be better if you get your website made by an e-commerce website design company that knows how to make customers move towards purchase.