The Internet has rapidly gravitated to creative video. There are few websites now that don't incorporate some type of video into the mix, and it's much more cost-effective than how the big television networks used to do things. A simple "nobody" can reach celebrity status with just one good video. Bearing that in mind, here's how you can start your own video production company in a way that's economical and less stressful for you.
1. Create a Website
Your video production company will need a website. No matter what area of video production you're working in or how elaborate it's going to be, it needs a website so that it can reach out to prospective customers. It's that simple. Any kind of business or even personal venture that you want to share with others can be shared via a website. The world is watching.
2. Name and LLC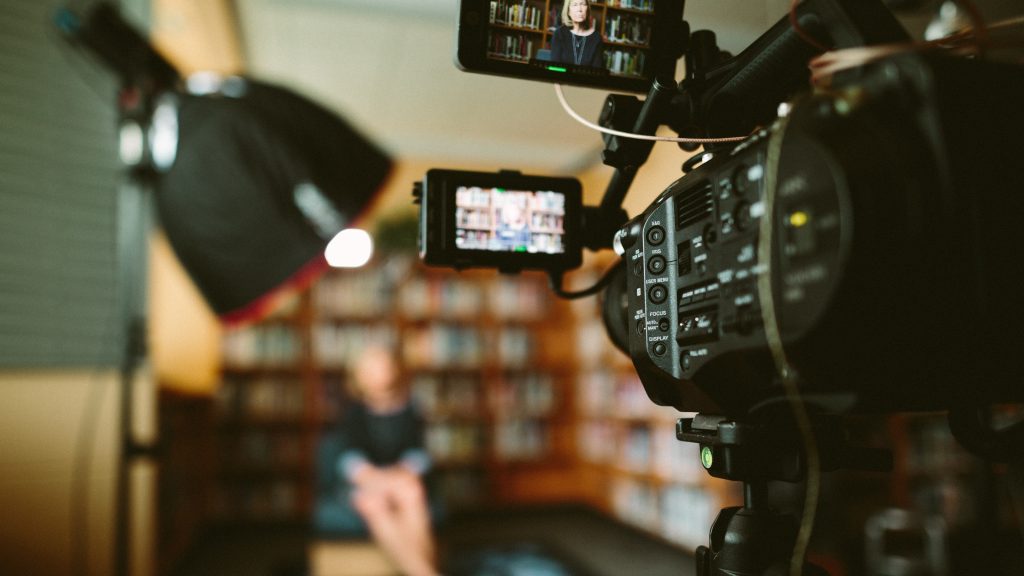 The name of your website should be the name of your company if possible. If it's not possible, pick something as close to the name of your company as you can get. Your company name is probably the single most important part of your reputation. It needs to be a name people can easily remember and associate with the heart of your mission. You'll also want to legally file the company as an LLC or get a lawyer who can help you take care of the paperwork. Start a business bank account, and also look into business insurance.
Download Branding Resources Guide
Building a brand starts by having the right tools and advice. Download our top 10 essential tools and resources to kick-start your branding.
3. Rent Equipment
Most new video production startups prefer to rent equipment rather than buy. The reason for this is pretty obvious. Quality video equipment is often so expensive to buy that you likely won't have enough money right off the bat to buy the best of the best video equipment, but you can rent the equipment, make a profitable video with quality equipment, and then later on when you've got a lot of money, you can buy.
4. Portfolio Online
Keep a portfolio of your videos online. If you've only shot a couple of videos, that's completely okay. Show them examples of your best stuff. All startups have a point where they're spread thin on content. It's at this stage that you could even create a couple of videos just to showcase your abilities. You never know. Sometimes those first videos will become your most memorable of all.
5. Video Production Gear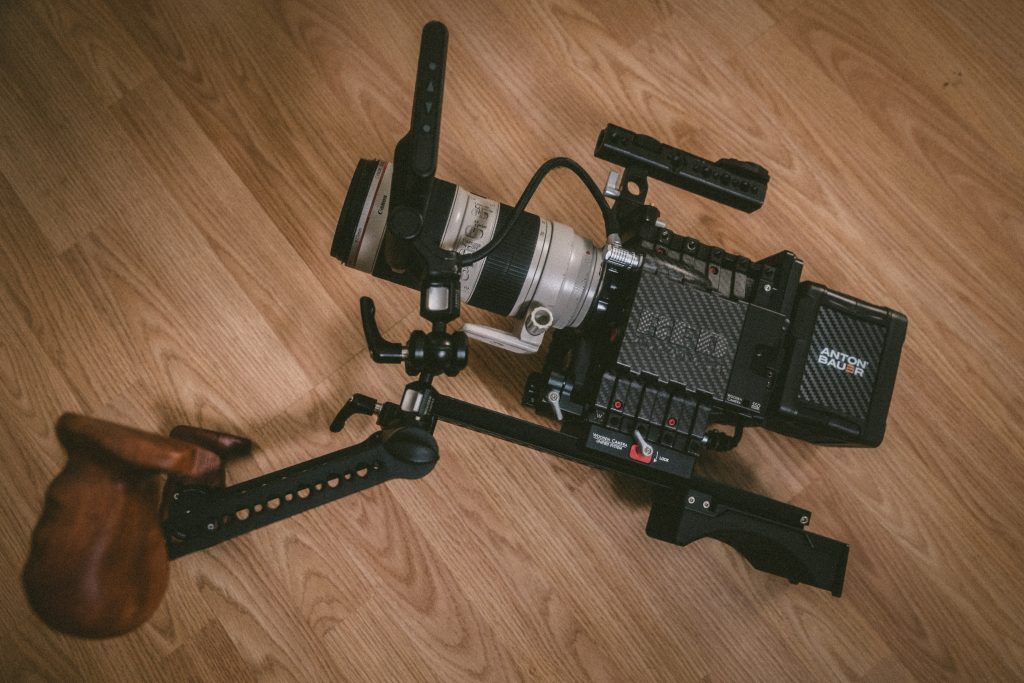 What kind of background do you want? Do you have to hire actors? How about lighting? You're going to need to either rent or buy video production gear. If you're starting a video production company, you likely have a background in this subject, but if you're just a freelancer, for now, you might want to research what kind of production gear you need to make your videos the best they can be. Every project is going to differ, and efficiency will figure into just how much money you make in your bottom line. Create a list of video production gear you'll need for your first 10 videos. Go from there.
6. Invest in a Go-to Camera
A base camera is at the heart of every good video production company. You're going to need that base equipment whenever inspiration hits and you feel like you have a good idea for a video on hand. Sometimes there isn't time to rush out and rent the equipment. You need it now. The more content you have on your website, the better. Mirrorless cameras are popular right now, as are 4K cameras. You can customize your base camera and always have it ready to go when you want to capture something for your audience.
If you follow all of these brief tips on how to start your own video production company, you're going to be mightily happy about the results. Soon you'll have your business accounts up and running, your website will start to get visitors, and your audience is going to grow daily. Hiring a good SEO company to optimize your website is sometimes a wise decision as well, as your Internet reach will in large part determine your success when starting a Brisbane Video Production Goliath.