There is an ever-increasing competition for top organic search ranks in every industry. Every business wants to be in the top position, and they are budgeting and doing everything possible to ensure that they succeed. For you to boost your visibility in the organic SERPs, you need to work with a dedicated SEO agency. Running a successful SEO campaign for your business is a full-time job that needs experience and the knowledge of experts who are conversant with the ever-changing algorithm updates and data refreshes. Here are 6 things you should expect from SEO professionals.
SEO Strategy Development
Starting an SEO campaign requires a lot of planning. There are countless minor details that you need to be handled before starting any work. A good SEO company will come up with SEO strategies that are in line with your business goals and objectives. Professionals will outline keyword research, conversion funnel creation, lead nurturing campaigns, landing page design and development, and many more. Search Engine Optimization involves more than just attracting traffic and leads to your website. A good company will plan on ways of converting and monetizing this traffic first. Development of SEO strategies will depend on various factors, such as business type, business goals, and your competition.
Content Creation
For an aggressive SEO campaign, you will have to publish a lot of high quality and engaging content. Your SEO agency should be in charge of creating exciting and relevant content for your business website. This should include blogs, which are a great way of interacting with your customers and getting invaluable feedback. Since Google and other search engines require websites to be useful and attractive to visitors, professional SEO services will ensure that your visitors are impressed and that they stay on your website longer. Since quality content is high on Google's priority list, your SEO company should ensure that your website oozes quality from the moment visitors click on your landing page.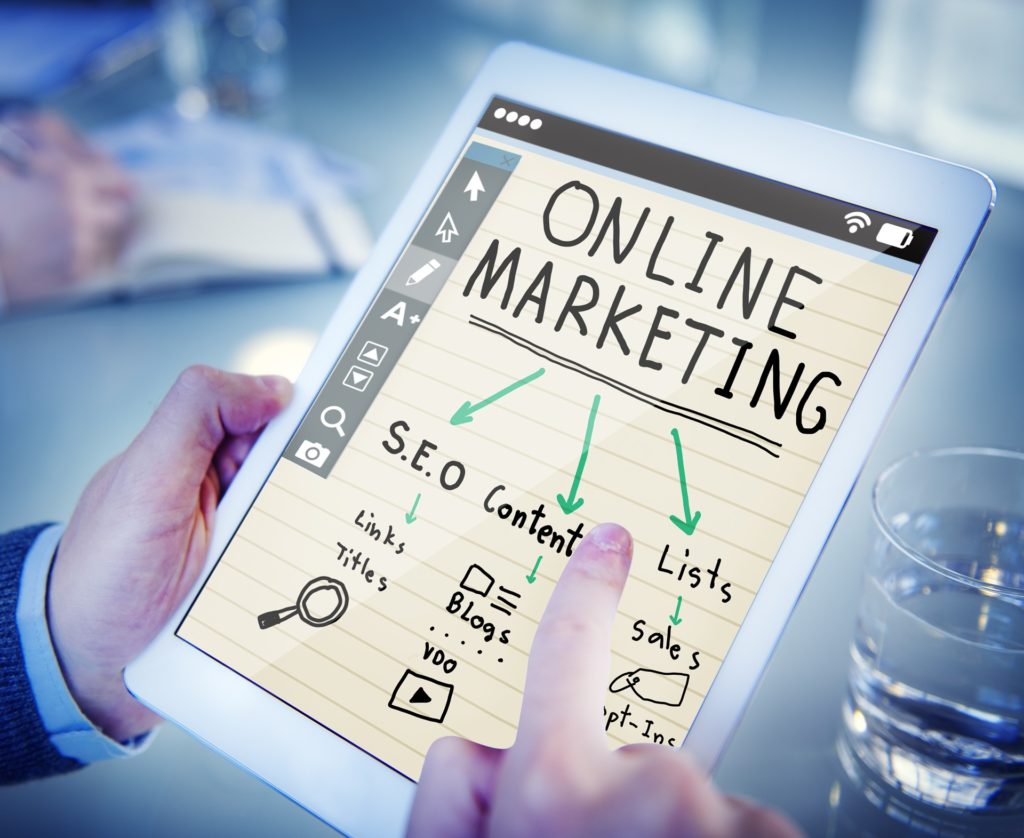 Download Branding Resources Guide
Building a brand starts by having the right tools and advice. Download our top 10 essential tools and resources to kick-start your branding.
Photo credits: https://pixabay.com/en/online-marketing-internet-marketing-1246457/
On-Page Optimization
The on-page optimization of your website plays an important role in your overall visibility. If on-page optimization is off in any way, it can affect the potential of your organic reach. A good Kotton Grammer Miami SEO expert will ensure that your on-page optimization is perfect before they begin any off-site work. Professionals will also ensure that every blog post and new page published on your business website undergoes an on-page audit. This is important because many businesses tend to ignore their on-page optimization and these minor adjustments may negatively affect their rankings on the search engines.
SEO/ Link Audit
To maintain a strong ranking on the search engines, it is important to audit your link profile. Most times, low-quality scraper websites will pick up content containing a link to your business website. These spammy links can negatively affect your SEO efforts. Therefore, having a dedicated SEO agency that constantly removes low-quality links that do not benefit your SEO campaigns is important.
Quality link building
Links are the way that readers move on the internet from your website to another, or to different pages on the same website. Bad link construction will definitely send your page to the lowest position of search results. Even though links are not the only important factor in Search Engine rankings, they will affect your ranking. A seasoned SEO company will ensure that your links are created attentively and carefully. This is because good link construction will offer a major boost to your organic search engine rankings.
Analytics and Metrics
Your data and analytics must be constantly analyzed as it will give direction to your future SEO campaigns. This is not something that can just be looked at once in a month. Analytics and metrics are a full-time job just like other components of your SEO marketing. Seasoned SEO professionals will use data and analytics to determine the content that is currently performing best in the searches, and the content that offers the highest number of conversions. They will also determine what should be done to eliminate the things that are not working.
The main objective of hiring an SEO agency is to ensure that your website is optimized for both Search engine robots and readers, as well as to get a higher ranking on the SERPS. However, you should remember that getting the first spot is not as difficult as maintaining it, and this is why you need professional help. The right company will handle all the aforementioned areas and many more to ensure that your website has constant traffic and conversions.