You will come across a lot of different types of credit card terminals today to choose from. They can help you to make the right choice according to the type of business. It is also necessary to consider your specific needs for credit card processing. 
The different types of credit card terminals come with different types of features but all of these are aimed at making your credit card payments acceptance a much easier process. Therefore, be knowledgeable and know about these types, their features and functionality before you make your final choice. 
The traditional terminals
The traditional retail terminals are mostly found and are the best solution for businesses that operate with a face to face contact with the consumers. These types of businesses include:
A retail shop

A restaurant and even 

Those that deal entirely in 'card-present' transactions.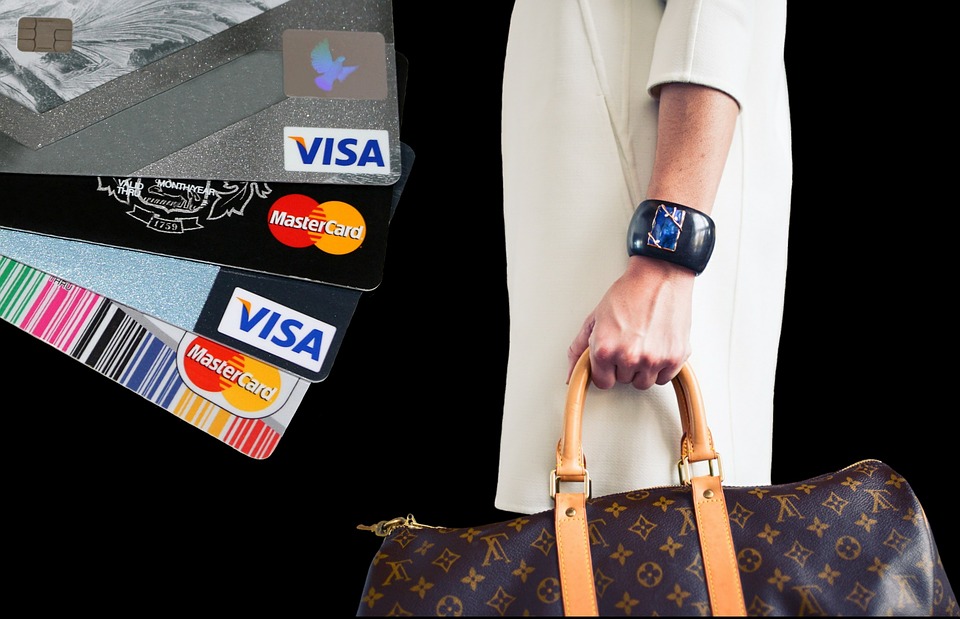 Download Branding Resources Guide
Building a brand starts by having the right tools and advice. Download our top 10 essential tools and resources to kick-start your branding.
Putting in simple words this means that in all these settings the cardholder physically possesses the credit card while making a payment. 
In this setting, the ideal credit card terminal choice is a countertop PointOfSale model. In this type of terminal you will be able to:
Swipe the credit cards of the customers using a card reader to make and process the transaction

You can also process EBT or debit cards if you simply add a PIN pad on to the credit card reader.
In this system, ideally, there is a small printer connected to the card reading device or the Electronic Data Capturing machine. This prints out two copies of a receipt with the details of the transaction along with the date, time and amount of purchase. The reason for two receipts is:
The customer needs to sign on this print out called 'charge slip' which you have to retain as the vendor and 

The customer keeps one for reference or

disputes during charge-backs

. 
You may also use a countertop terminal for free credit card processing in a CNP or 'cardnot present' situation. This is especially a setting when gods and services are delivered based on the orders made through the internet, over the phone or faxes mails. All you need to do is type in the details of the credit card into the terminal to process the card and receive the amount of sale. 
Few other types of terminals
Apart from the traditional credit card terminals that are usually used in a fixed set of a physical store, you will also get a couple of other types of credit card terminals to choose from.
You will get a wide assortment of mobile credit card processing solutions. You will need to set up a mobile merchant account with the credit card processing company for this by simply downloading their specific app to your tablet, laptop or smartphone. You accept both major credit cards as well as signature debit cards as and when you want no matter wherever you are. 

Apart from that, you can also come across a virtual terminal which is the mark of modern development and use of technology. These virtual terminals are apt for online credit card processing using the electronic payment gateway to facilitate such transactions. This is a safe and secure way to get paid for the goods and services you sold to a customer. This state-of-the-art credit card processing platform will allow you to accept multiple payment types and all that in real-time.
In order to use these credit terminals all that you need is an internet connection and a web browser of your computer. You can combine these with a USB credit card swipe reader even to create such a virtual terminal. These terminals not only will allow you to use and process the major credit and debit cards but will also help you in ACH payments. In addition to that, it will also offer:
Shopping cart integration and 

A hosted payment page.
All these are very useful for those e-commerce merchants who want to provide a better user experience and a faster and more secure service.
Look at the features
When you want to select the best credit card terminal for your business, you will need to know and consider the features that these terminals have. This is essentially required if you have diversified business and require more than one merchant account for that matter to process your credit card payments of different types. 
There are several terminals that can process numerous merchant account transactions that are a good choice for a retail establishment to use especially if it has an online presence as well.

Then there are a few other credit card terminals available as well that are a good choice for businesses that share their space and a credit card terminal with a different business.

Apart from that, you can also choose the newer credit card terminal models that use IP connections rather than a dedicated phone line in order to connect to the browser and the credit card processor.
However, apart from the type and need of your business, you must also consider the internet speed and accessibility. Your choice may vary if your business has highspeed internet access or a DSL. This will speed up the processing time significantly and most importantly, you will not need to spend on an extra phone line.
Choosing a merchant account provider
Lastly, when you choose a merchant account provider, you may find it a bit confusing if you do not have the right information or do not conduct thorough research.
Start by checking up with Better Business Bureau or BBB to find a service provider with a sound and proven track record and no or not many complaints.

Also, make it a point that you investigate technical support options provided by the merchant account provider.
Check out their customer service hours, whether or not they have a toll-free phone number, the reasonability of their rates, whether there are any hidden fees not disclosed, and always think about the future needs of your business while choosing a service provider.