The price you should charge for your SaaS product may seem like a foregone conclusion. You charge what the market can support, which means that you charge about the same as your competitors.
While not technically wrong, this simplistic view may result in lost revenue. Your pricing strategy can send customers powerful signals about your product, and pricing considerations should be part of your brand strategy.
To develop a pricing strategy that works, you should consider both internal and external factors affecting your business. This involves looking inward at your company as well as outward at the existing market. If either one changes too much, you may need to reevaluate your strategy.
Even if you start out with an effective strategy, you'll likely need to adjust it multiple times over the life of your business to account for your growth and changes in the market. Here are some points to consider as you develop your initial pricing strategy and reexamine existing strategies.
Download Branding Resources Guide
Building a brand starts by having the right tools and advice. Download our top 10 essential tools and resources to kick-start your branding.
Identifying Goals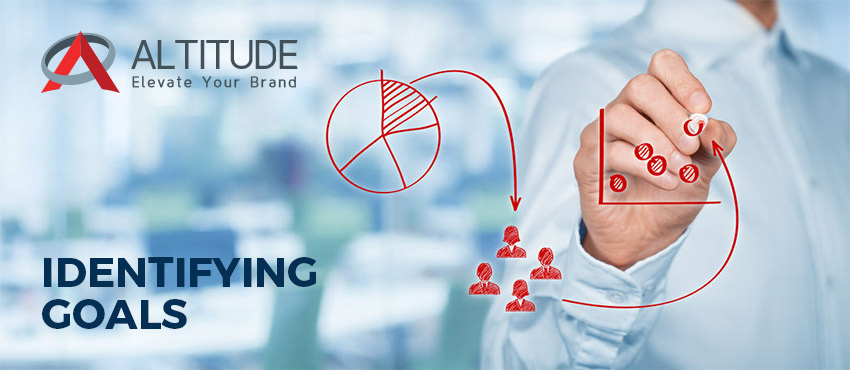 Before you set a pricing strategy you need to develop a clear idea of how your company will fit into the market. Do you want to be a high-end provider or an affordable option? Do you have the infrastructure to handle a high number of clients? Do you have the staff to handle high end clients who will expect a higher level of service?
Knowing where you want to be in the market and what you can afford to offer can serve as a starting point for your pricing strategy, but it can't be the only factor you consider.
Charging What You're Worth
When figuring out how to set the price for your software, it may seem obvious that you should charge as little as possible. After all, customers want to save money. If you charge less, you'll be lowering one of the hurdles that customers have to overcome to purchase your product. By this logic, lower prices should equal more customers. But there are other factors to consider.
Studies have shown that people tend to equate high prices with high quality. So setting your prices too low may send a signal to customers that you're offering a lower quality product than your competitors. If your prices are significantly lower, customers may wonder where you cut corners to achieve those bargain basement prices.
When figuring out how to price your product take into account the value you're providing to customers. If your product makes their business more efficient, you're likely saving them money. Your pricing should reflect that. And your marketing should too. Communicating your value to potential customers will likely make them more willing to pay what your product is actually worth.
Look at Your Competitors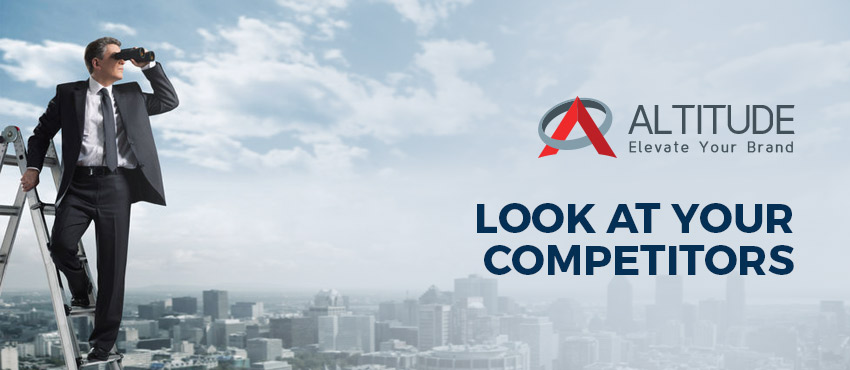 Now that you've looked inward at what your business can afford and what the product is worth it's time to look outward at the market. Identify other companies offering similar products or services. Do they have different pricing for different levels of service? Do they offer packages? Are you offering something new or different that could demand a higher price?
Implementing Tiered Pricing
Once you've identified a price point, you're still not quite done. Keep in mind that one size doesn't necessarily fit all. Many SaaS companies, including SalesForce and HubSpot, offer tiered pricing based on the size of the organization buying the service and the level of functionality the client needs.
This is a great way to expand your market share, because it allows you to serve the needs of enterprise clients without scaring away smaller businesses who might not be able to afford, and probably don't even need, the full package. Tiered pricing also opens you up to future upselling. You'll be able to grow with a client by offering them what they need when they need it.
Freemium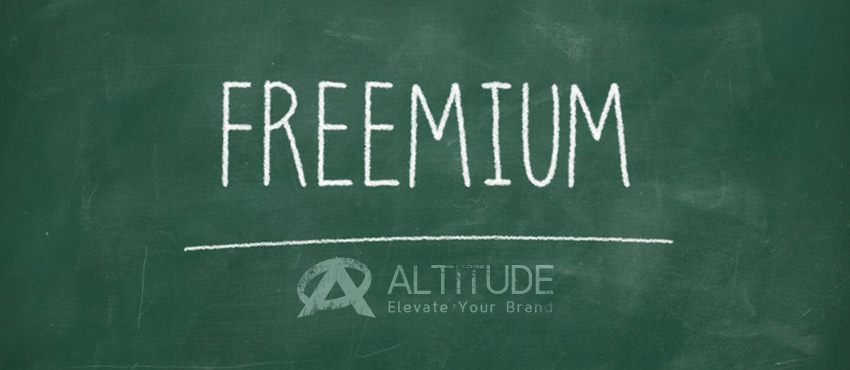 Finally, no discussion about pricing SaaS is complete without talking about Freemium models. Freemium is a pricing model under which you give away a basic software package for free and then charge for added features.
MailChimp is a good example of a SaaS company using a Freemium model. Mailchimp lets users send up to 12, 000 emails to up to 2,000 subscribers every month for free. That seems like a lot of emails at first, but MailChimp is banking on the fact that businesses grow and so do mailing lists. When a user wants to expand beyond these caps or if they want services that make their email campaigns more effective, like marketing automation, the user must pay to unlock the features.
Giving your product away for free might seem like a losing strategy, but Freemium has long been a recognized practice in the SaaS industry. It works because it encourages users to become invested in your product. They convert themselves, by becoming dependent on the services you provide. They also already trust your company, so when they need software solutions, they'll look to your company first.
Other considerations
Pricing is a complex decision matrix. Every company is in some way unique, and will need to consider different factors to reach an effective pricing strategy. Ultimately, the true test of whether a pricing strategy is right for your business, is whether people are willing to pay the price you've set for your product.