Press releases are among the most commonly used public relations tools that companies can apply to their effective PR campaigns. Anyone who has created a press release or has had one written up for them knows that they are many benefits to press releases, like contributing to improving the recognition, reliability, image, reputation, prestige, revenues, and visibility of brands companies. 
They are just one of the first steps in an effective PR campaign; from there, they can provide backlinks and many other benefits to a company. 
In this article, we will look at: 
1) What are press releases? 
Download Branding Resources Guide
Building a brand starts by having the right tools and advice. Download our top 10 essential tools and resources to kick-start your branding.
2) How do Press Releases Help SEO? 
3) Are Press Releases Still Worth it? 
4) Advantages of a press release 
5) How to make Press Releases effective
1) What are Press Releases? 
Nowadays, press releases can be created in written, audio, or video format. It is a way of getting the word out there, distributing, and announcing events to media outlets about any important event that is happening or about to happen. 
It can be hard to get the media's attention, and it is even more challenging of media outlets. After all, they need to filter all the information they are getting sent because they want to publish only the best, more exciting news. That is why platforms like Pressfarm exist so that it makes it easier to find media outlets through their databases. 
2) How Do Press Releases Help SEO?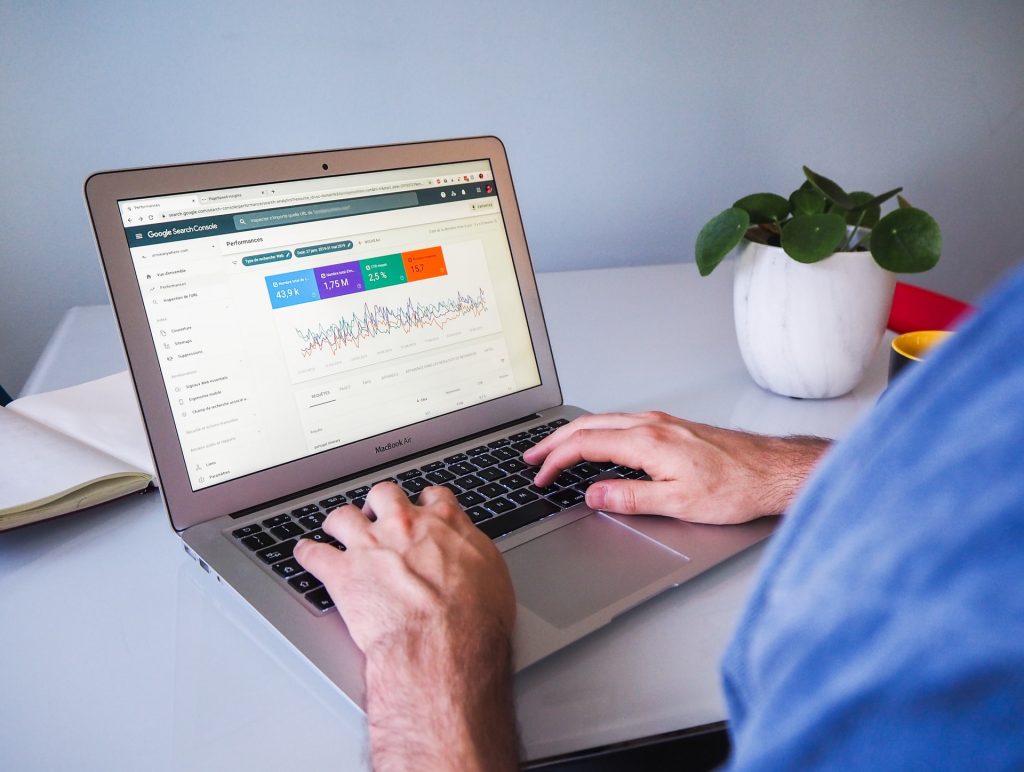 Having any information posted about a company or event on heavy traffic news sites is beneficial for a company's brand and SEO. 
The way that companies can achieve SEO is through backlinks. When media outlets start spreading the word about a company, they will not only get backlinks from those new sites, but they can also receive a high number of backlinks from people who will read the news. 
Backlinks are fundamental to SEO. On a basic level, the more sites that link a company's information, the more authority Google awards the site. Backlinks are considered to be a proxy for authority since more popular and authoritative sites will have more sites linking into them. Building backlinks can be one of the most difficult tasks for SEO and building high-quality ones are even harder, but combining methods like obtaining them naturally, buying them, or possibly using tricks like PBNs can be considered the best link building method available because it helps companies build links rather quickly, they are all completely natural and won't result in any penalties if done right. 
There are many press release tactics that can be quite effective, but companies and individuals quickly realized that it was easier to get links from the press releases themselves instead of from news publishers. A reason for that is press release spam because instead of creating high-quality news stories to improve their business, companies distribute as many press releases as possible to as many platforms as possible "spamming" media outlets, which decrease the importance of the press release on certain sites. 
So, in order to maintain high-quality backlinks and interest up, companies should not just post a press release for the sake of getting a backlink, but post it actually to attract the attention of media outlets. 
3) Are Press Releases still worth it? 
Publishers will always be in need of news topics, so no matter what, as long as companies have news, press releases will always be useful. Press Releases can be effective not only with backlinks, but also with social media likes, shares, and comments. 
The question that does get asked though, is why press releases seem to be less popular than before. As mentioned before, it is because of press release SPAM. As the Internet and SEO became more popular, media outlets received many pieces of information, so they need to start filtering news stories that can make press releases a less effective SEO strategy and how accessible it is. 
However, again as mentioned before, if companies focus on the right things, which can improve the business, services, or products and create an effective press release that is focused on getting the media's attention instead of just trying to grab backlinks, press releases are more than worth it. 
4) Advantages of press releases
Press releases can give any business amazing results regardless of its size, profit margin, profile, and industry. Here are some of the main benefits of press releases. 
When it comes to press releases, the two things that are the most important are content and distribution. Each type of content plays a significant role in an effective strategy; landing pages help companies introduce their brand and goods to the world and convert leads into customers. Blog posts allow companies to establish a personal connection with readers by answering essential questions, offering advice, and sharing insight with audiences. While landing pages and blog posts will help, press releases allow companies to build trust and authority on different fronts; it will enable media outlets to cover the store and prospects a new reason to visit the brand through websites or landing pages. 
Increased Sales Potential 
Press releases not only bring credibility and allow companies to stay in the public eye, but it also increases a company's profit margins. Writing and distributing press releases for different occasions and highlighting key benefits and features of products can position the company's merchandise on top of any others currently available on the market. 
Chance to boost the effectiveness of marketing plan 
Press releases represent an affordable marketing addition that companies can add to their campaign. There is no way that companies can go wrong with these tools because they are designed to be controlled by their creators in terms of targeted audience and message. 
Opportunity to brand yourself as an industry expert 
As mentioned before, press releases are a great way to build trust and credibility in any industry. If a company has a great PR campaign, it will offer them a chance to brand themselves as a high-authority business owner and show off their products' unique attributes. 
Increased traffic to website 
People are now flocking to the Internet, looking for unique insights and exclusive stories. Companies need to try and use any PR tactic to push their feature to the top of a potential client's newsfeeds and boost exposure. Using press releases and including a few links to organic content can guide potential readers to other platforms to promote and sell their goods. 
Companies can boost their website traffic through press releases by optimizing key elements, including keywords, headlines, videos, photos, hashtags, and descriptions.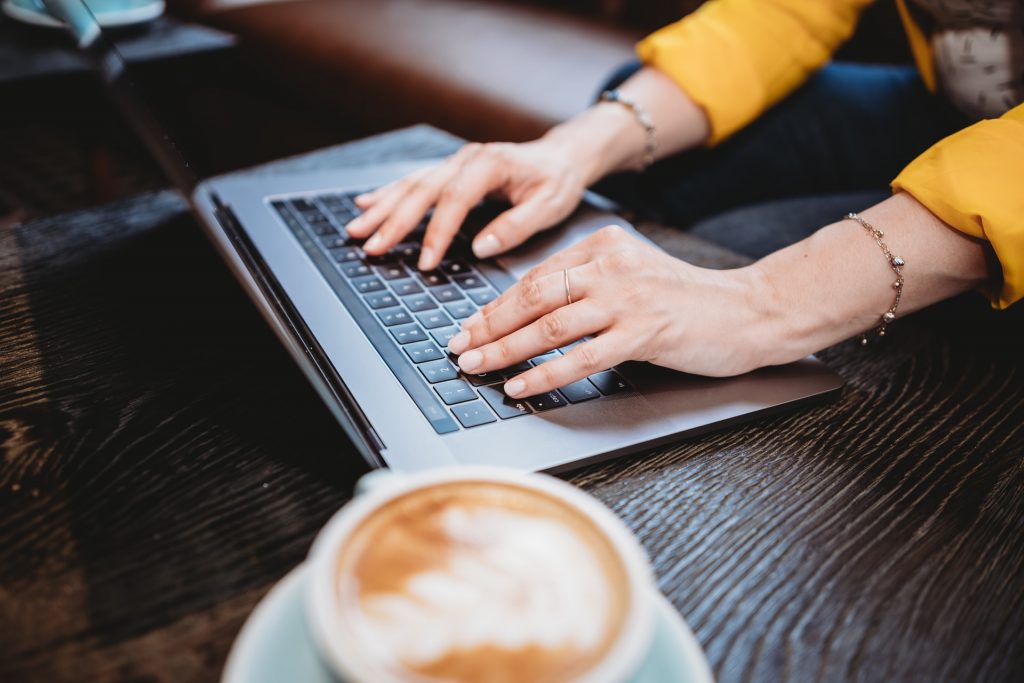 Press releases that are published on different media outlets can offer companies valuable backlinks to their website. By optimizing content, companies can also increase visibility online and make their content searchable on the Internet, which allows them to unlock instant SEO benefits. 
Ultimately, the company needs that one media outlet on a renowned site, and things will fall into place. If they target individual reporters, there is a higher chance of getting featured. They do not need to use press release platforms to make a press release useful, they might need to email media outlets personally or message them on their social media profiles. 
If companies and individuals opt to use platforms to create an effective press release, they can use press release agencies like Pressfarm to help them with any public relations needs. Some services they provide include templates for companies to create their press releases and press kits, a media outlet database for companies to find the appropriate media outlets for their business, and packages for companies that need assistance in creating an effective public relations strategy. 
The packages that Pressfarm provides include; the Starter package, the Launch package, the Campaign package, and the Enterprise package. The Starter package is a great start for small teams looking for the fundamentals to take their communications to the next level, the Launch package is ideal for growing companies to increase press coverage, improve effectiveness and personal communication with the media, the Campaign package is for businesses to gain full control of their company and stay consistent across the globe, and finally, the Enterprise package also allows companies to gain full control of their brand and stay consistent and is ideal for companies preparing for a big product launch or multiple stories to pitch, but need a PR expert to help them reach leading press contacts. 
Within the packages, some of the services provided include a professionally designed press/media kit, press release proofreading and review by PR Experts, a personalized PR action plan on strategies and PR industry trade secrets to maximize press coverage, a tailor-made PR media list of 500+ contacts by Account Executive for initial PR outreach, access to startup directories and review websites to improve SEO and gain exposure suitable for all companies, access to PR contact per month of media outlets and influencers for a full year, and finally priority email support. When it comes to press releases and SEO, Pressfarm also helps increase release visibility in relevant search results across major search engines. 
A press release, especially when managed by a PR company, is way more than just writing a piece about company news and publishing it on a newswire service. It is just one element of an effective PR and media strategy. A professional PR agency should align its client's PR strategy with its commercial, operational, and business strategies. It enables the agency to plan when and what they are going to release to the media. A good PR strategy will develop an interesting angle on the information given to them and turn it into something exciting and original. 
They will then publish it onto any newswire service with no SEO benefit, but they will use their knowledge of media strategies to get the press release, and other information picked up by media outlets as a news story because this is where the real value is. A good PR company can turn a press release into an actual piece of news written up by journalists through practical outreach work. The press release is no longer what it started being; it has now become an article in a publication and media outlets will often include a backlink in the articles.
Something to remember is that backlinks are usually "follow" (they pass on link equity to the site) because there is no reason to make them "no-follow." The reason behind it is because the article had to go through an editorial process to get published, it means that it is not low-quality link spam. When it has been published, the client's site gets a direct SEO benefit, which is really great for SEO and is a great example of how PR and SEO work well together. 
Some things that companies need to understand is that not every press release that gets picked up by media outlets and written into an article will include a backlink, and even if there is one, sometimes it will be "no follow" but PR professionals know that companies will get more backlinks in this instance because it reduces the most risks of penalty. Which means that when managed effectively through a PR service, press releases can still provide a lot of SEO benefit. 
Conclusion
As long as press release distribution is not abused, it will always be useful for SEO. Just one press release to a high traffic site could bring in tremendous results. Companies need to create innovative, original, and exciting content, something that will set them apart from the rest of the competition. Employing PR agencies can take the stress out of it and also yield great results. PR agencies also know the right people and the format of presenting content to various media outlets within the company's niche to focus on the right outlets and target audience.