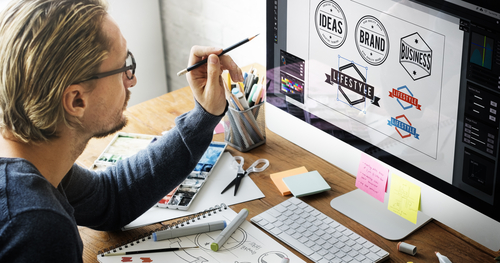 A logo is the first thing customers notice and remember. It's the face of a business. Designing a logo can be as challenging as coming up with a business name. A successful logo design is the one that sticks even when the name is forgotten. It should speak to people even without any words. Just like that of McDonald's – people crave for burger and fries whenever they see the big Golden Arches that resembles an M.  The logo is what makes you as a business.
To make sure that the logo you create will stand out and be as effective as that of the top brands right now, here are the dos and don'ts in creating your tech startup or business logo.
Simplicity
Download Branding Resources Guide
Building a brand starts by having the right tools and advice. Download our top 10 essential tools and resources to kick-start your branding.
DoMake your logo simple and clear. Most of the best companies have the simplest logos. Take Nike, for example. When you see their logo printed on something, you'll know it's Nike, and you'll know that it's a quality product.  Let the logo do the talking for you. It should express your business' quality and philosophy without saying a word.  Do ask for a design proposal from your designer and show it to a few of your people to see if it's appealing to the majority.
Don't Putting too many images or details make the logo difficult to understand and remember. They defeat the purpose of having a logo, which is a representation of your company; you should've just written an essay if that's the case.
Uniqueness
Do If you want to stand out, you have to be different from the rest. For instance, if you want to start a burger business, you know that there are so many burger joints out there and they all have burgers in their logo. If you make your logo a burger too, you can't say that your burger is any different from theirs. Think of something that will say burger without the actual burger. If you pull that off, your logo will surely click and will be remembered among the rest of the burger logos.Don't Making a logo after another similar business isn't going to work and may put you into trouble, so don't bother making it. Creating a logo is your chance to show that you're different, so don't try to make a logo that looks the same as another just to show that you're at par. You'll just be ridiculed and laughed at, and your business will not stand a chance with the big ones. Your logo is not just a marketing tool. It's going to be your brand's image, and you'd want your image to be unique. So, squeeze out your creative juices and come up with a logo that's original and one of a kind.Font
DoMake a logo that is easy on the eyes. A clear and straightforward logo utilizes fonts that are not too complicated. If you are creative enough, you can use a custom font – this will make your logo even more unique.
Don'tDon't make it hard for your customers to read what your logo is saying. If your logo is too complicated and unreadable, people will stay away from your products too, and that's something you don't want to happen.
Colors
DoYou may combine colors, but it's best to stick with only a few. Three colors are acceptable depending on the design and concept, but two is ideally the maximum. Research the meaning of each color before you decide on which color you want to use for your logo. For instance, you wouldn't want to use red or black if your business is about organic products. Colors also have emotional effects, so make sure that the logo's colors stimulate the right emotions.
Don't
Using more than two colors is an art but not particularly helpful for a logo. Colors that don't convey the meaning or essence of your business are not the right ones.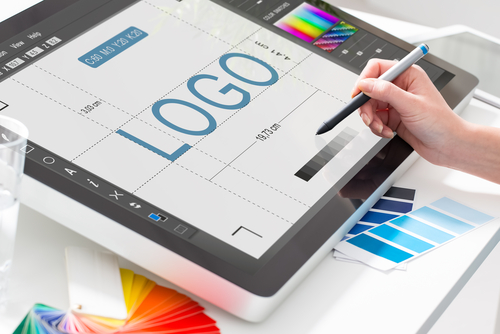 Consistency
DoMake sure that when you've come up with a logo, you'll stick to it. This is how your brand will be recognized and remembered. Hence, when you create a logo, try your best to make one that you can live with for the rest of your business' life.
Don't Changing your logo often will confuse your audience. You're not promoting a good image and you will lose customers. No one will remember your company if your logo keeps on disappearing for a new one.
Meaning
DoCreate a design that has a meaning. You can't just create an image without knowing what it's for or what relevance it has for your business. There may be times that you'll be asked by clients about the significance of your logo design, so you should have an explanation for it.
Don't Not knowing your logo will mean that you don't know anything about your business. Don't let your logo fail you. It represents your business and what you want your audience to feel about it. It's your identity, so don't make one that doesn't have any relevance or meaning to your business.
Keep these tips in mind and always remember that your logo will define your business. Make it simple and understandable for people to remember. The most successful logos are the ones a child can recognize. Opt for lesser words and focus on just the logo itself. You will see the benefits of a well-designed logo to your business in the long run.