Do you avoid putting your business online because you aren't sure where to start or how you'll handle the demand? It does take some effort to get your online store set up and manage the additional business. However, it also gives you another source of revenue, particularly during times when cash flow is a trickle.
The amount of U.S. online sales for the second quarter of 2019 was around $146.2 billion. Global studies that show around 40% of consumers bought something online. If you don't have an e-commerce store, you're missing out on potential profits that may put you ahead of the game. As a small business owner, anything you do to improve sales could mean the difference between success and failure.
In addition to increased potential revenue, discover eight reasons to transition to an e-commerce store. 
1. Collect Customer Data
An online presence gives you a way of connecting with people in your target audience. Offer a discount, a newsletter or other content. Use this information to draw in the buyers you want most, then get them to sign up for your mailing list. 
Download Branding Resources Guide
Building a brand starts by having the right tools and advice. Download our top 10 essential tools and resources to kick-start your branding.
You can even target people in a specific location with your online advertising. Draw customers from your area to your online store while encouraging them to visit your physical site.
2. Put Inventory in the Cloud
No matter what type of business you run, an easily accessible inventory is a must to see what you need and what you have too much of. Small businesses can compete on an international scale with cloud computing. If you have sales agents out in the field, they can also access the inventory via the online portal and mark items sold.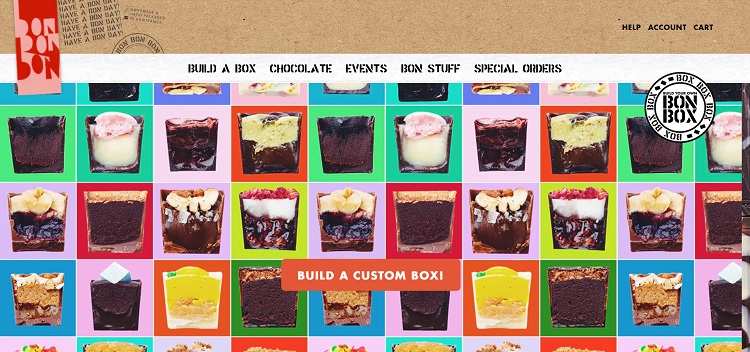 Bon Bon Bon creates artisan chocolates in Detroit, Michigan. When they took their stores online, they knew they needed a highly-responsive e-commerce design to highlight their unique confectioneries. They highlight the ability to build your own box, a customized experience similar to what you'd see in a brick-and-mortar store.
3. Automate Customer Service
Customer service can make or break your store. An online presence, on the other hand, gives you a chance to automate most interactions. For example, you can add a live chat feature to your website's product page. Most bots are automated, able to answer common queries — like a product's best uses or ingredients — without human interference. 
Train agents to deal with customers who buy online and in-store. A multi-channel customer service approach makes your brand highly attractive to young professionals. 
4. Offer a Wide Variety
With drop shipping, you don't have to worry about display space. Therefore, you can offer a wide range of products in your online store. E-commerce is an excellent place to experiment with items you wouldn't usually carry but would like to test out. Order a limited quantity and see how they move before committing to a large volume.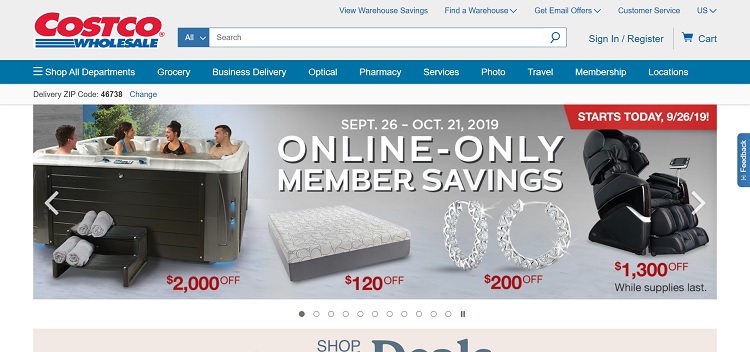 Costco is well-known for its wholesale stores. However, they also have an online presence where they offer things you can't purchase in-store. They separate offerings by the department, including a section called "Business Delivery," where businesses can order in bulk and have items delivered.
5. Solidify Your Branding
Reaching people and making your brand a household name is difficult on a local level. Sure, you can attend local trade shows, send out coupons in mailers and advertise in your newspaper, but many people will simply overlook these efforts. 
On the other hand, you can send out highly targeted digital ads, drive people to your online store and convert them into buyers. A website offers the opportunity to post articles on topics related to what you sell. After, share your expertise on social media platforms like Twitter and Facebook. 
6. Market Special Promotions
You likely offer specials from time to time, but it's difficult to let everyone know about your promotions. With an online store, you can begin to collect emails. When you have a new announcement — BOGO sale going on! — send the ad to everyone at once. 
You can also advertise specials on Facebook or Google, targeting users based on their location. This method, called geolocation, ensures only consumers within a certain radius gets the message.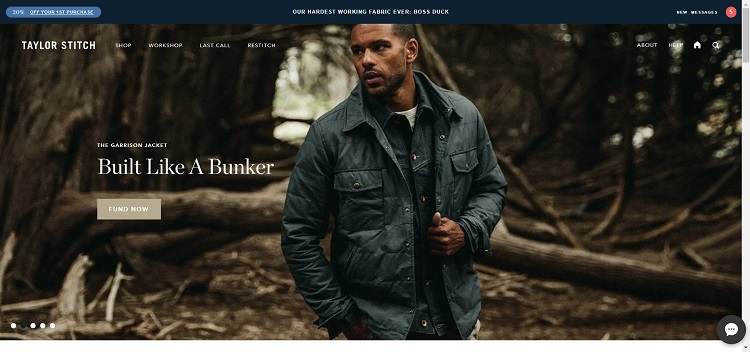 Taylor Stitch offers to clothe online and in brick-and-mortar stores. You'll find similar items in both. However, one advantage to the online store is expanded sizes and more color choices compared to what you'll find in the physical location. Once shoppers know their sizes and how things fit, they can go online and place additional orders without the need to visit the store and try pieces on. 
7. Tap into Different Needs
Some people are very tactile. They want to come into a store and touch items before buying. Other people hate getting out in the crowds and would rather shop at home. If something doesn't fit or they don't like it, they'll return it to the store.
An online version of your store taps into the needs of different users and allows you to reach people where they're most comfortable. 
8. Sell More for Less
The overhead costs of online stores are far less than renting a building, hiring employees to staff a retail location and paying for utilities. Instead, you only have the cost to host and maintain your site, plus employees needed to fulfill the orders. 
When you open an e-commerce store, you create a new outlet for selling goods without spending additional money. The result is more profit for your business.
E-commerce Is a Process
In the beginning, your online store may not pay for itself. However, as it starts to turn a profit, and you become smarter with your marketing efforts, you can invest more time and money into dynamic advertising geared at specific, individual users. 
Your strategic campaigns will become highly-personalized and more successful. With a little effort, you'll find your e-commerce store is a vital part of your business model. 
About the author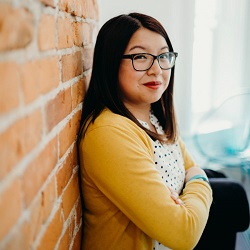 Lexie is a branding enthusiast and web designer. She loves checking out local flea markets and taking her Goldendoodle on hikes. Follow her on Twitter @lexieludesigner and check out her design blog, Design Roast.