When designing your restaurant, what surely comes first on the list is a modern and functional kitchen, a great bar area, a comfortable and inviting dining room, but you mustn't overlook another important part and that is the outdoor dining space.
With the alfresco entertaining season already upon us, most diners prefer enjoying their meal in the fresh air so it's obvious this area deserves your full attention. Your guests will certainly have to pass first through the entry and the front part of your restaurant so naturally, you have to leave a great impression there, but leave something for the end and charm them once they step outside into your splendid outdoor space.
Here are several design aspects you need to consider when designing your restaurant.
Outdoor brand signage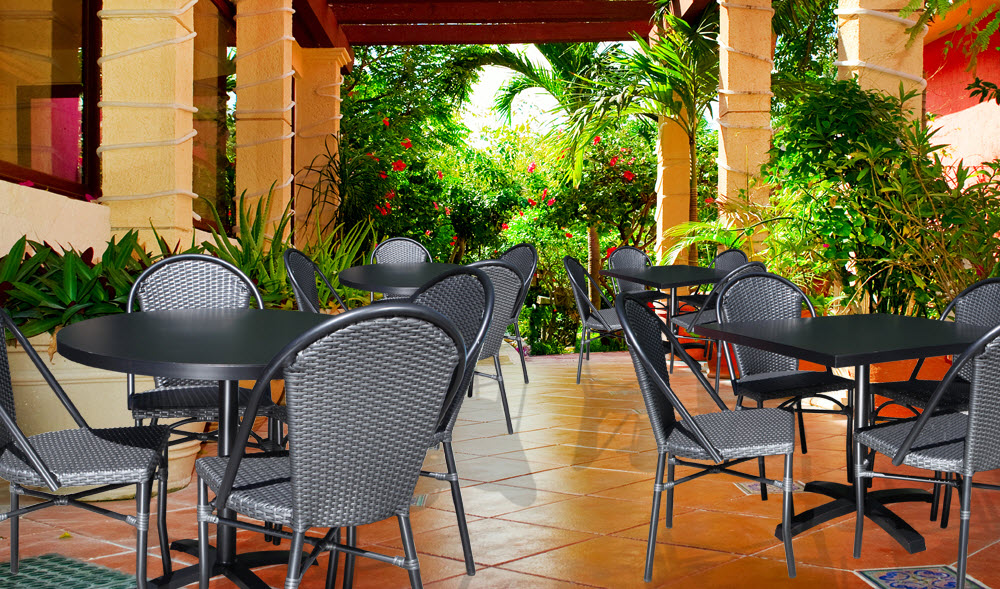 Download Branding Resources Guide
Building a brand starts by having the right tools and advice. Download our top 10 essential tools and resources to kick-start your branding.
First impressions count a great deal so right at your entrance, you need to have your business sign to catch people's attention. Be sure to do your research into regulations of your area as many cities and business districts have strict rules about the type of outdoor signs restaurants and other business can have.
Once you know exactly what you can and cannot do, hire a professional sign designer to produce something that is unique and reflective of your restaurant. Whereas you could probably come up with your own design for the menus, it's recommendable you leave the outdoor sign design to experts. The reason is simply – an amateur, hand-made sign on a piece of plywood with spray paint will definitely send the wrong message!
Outdoor lights and signs
In addition to your business sign, the outside will benefit from other signs, such as available parking, open/close times, no smoking and others that give your guests valuable information. These should also be professionally done and with adequate lighting, you're not only ensuring the right ambiance but your customers' safety as well.
Strategically placed outdoor lights will make your customers feel welcome whereas string lights placed overhead to give a magical touch to the outdoor dining space, especially in the summer. It can all be combined with torches along the pathways, stylish table lamps or candles for an intimate atmosphere and a vintage, glass chandelier in the center for a touch of old-time elegance.
Seating options
Providing plenty of seating options in the entire restaurant is a priority so you can accommodate for everyone, including those who wait. In front of your restaurant, you could set up a bench and maybe a couple of small tables and chairs like the French cafes do but make sure you pick both attractive and durable furniture.
The same rule applies for your outdoor dining area – all the furniture pieces need to be aesthetically pleasing and designed to withstand the weather and wearing. You need to find a reliable restaurant furniture supplier who offers great, sturdy patio furniture for commercial use in various styles, so you can easily find something that fits into your restaurant theme. Depending on what you're going for, outdoor furniture trends in Sydney demonstrate the choices you can make, from a refined, classy aesthetics, a fresh coastal theme to an ultra-contemporary vibe.
Restaurant information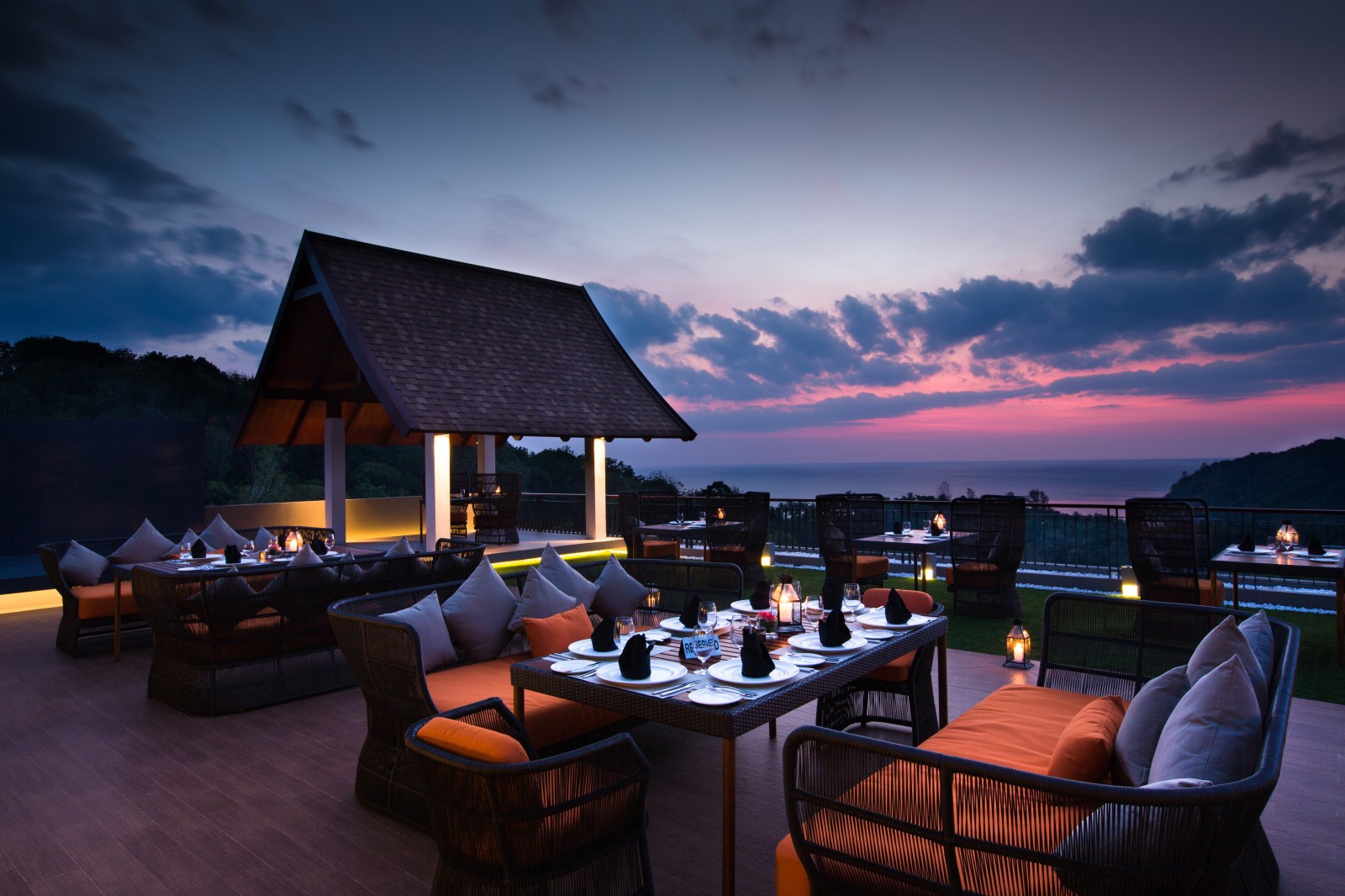 Outside menus next to the entrance of your restaurant in the form of an old-style chalkboard or a glass menu case are an excellent way to advertise your delicacies and attract guests. However, not just any menu will do. It needs to be well lit and clearly written so the customers can read it easily at any time of day or night.
In addition to a wall-mounted menu board, you can also put up a sandwich board on the pavement to advertise your menu specials and maybe even write an inspirational quote or an appropriate joke!
Alfresco area decor
Extending your restaurant ambiance to the alfresco area will create a full circle in your restaurant design. Take similar décor details you have inside and incorporate them in the outdoor setting. It can be the same light fixtures, table cloths, seating cushions, and music, just make sure it isn't too loud so the guests can easily converse while they enjoy their meal.
Don't forget the power or plants and flowers to dress up even the plainest setting. Place stylish planters and window boxes both at the front entrance and back patio entrance, but make sure there is at least one designated person to take care of the plants so they stay fresh and beautiful at all times.
Hopefully, the tips listed here give you enough incentive to start designing your dream restaurant space!