Since its introduction and subsequent acquirement by Facebook, Instagram has gone from strength to strength as a social network and seen incredible boosts in adoption and popularity. It has of late also tremendously grown in potential as a marketing platform, to the extent that companies and brands that were previously not particularly oriented towards visuals too have begun to change their ways to get onto the bandwagon.
We can understand Instagram's phenomenal rise to popularity by browsing through https://www.socialpilot.co that provides interesting statistics. "More than 800 million people actively use Instagram every month. 80% of all users on Instagram follow at least one business account. Instagram now gets over 2 million advertisers every month. 59% of micro-influencers believe that they get the best engagement on Instagram. 60% of users on Instagram visit the platform daily."
Creativity is only half the battle; you still need an astute strategy in place to help you achieve all your aims. Once you have set up a good Instagram creative process and posting schedule, you have to consider the marketing aspects of it, namely SEO.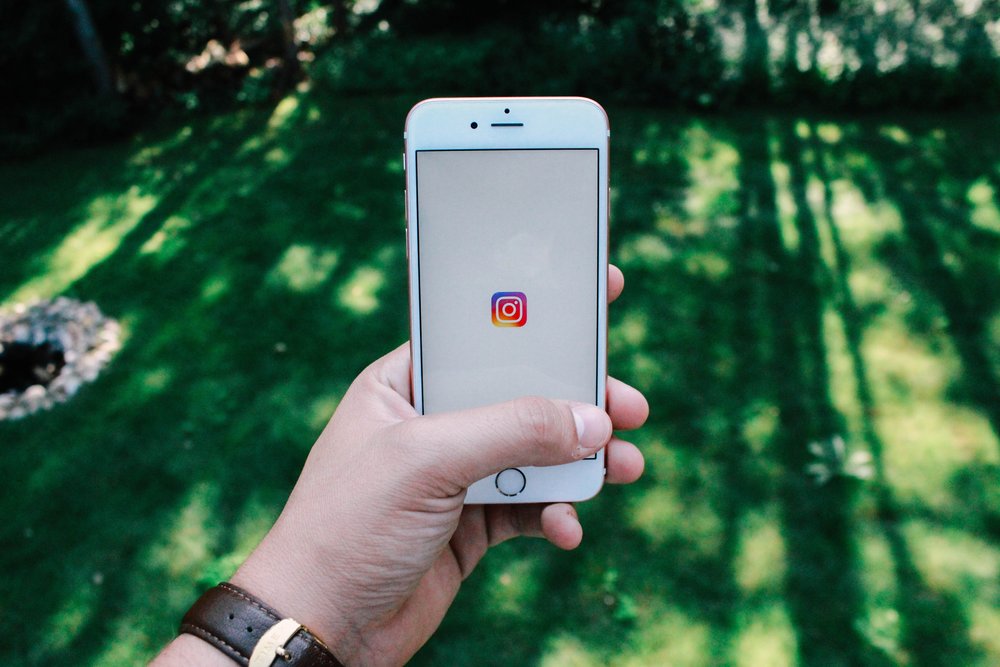 Download Branding Resources Guide
Building a brand starts by having the right tools and advice. Download our top 10 essential tools and resources to kick-start your branding.
Research Your Hashtags
Despite looking significantly different from the rest of the Internet, Instagram is very conducive to some traditional SEO techniques. On Instagram, most people choose to search not in direct queries but with hashtags, that can be considered keywords preceded by'#'. Not unlike SEO, you are expected to find and utilize the relevant tags that attract the highest search traffic. Another good thing is there is no pressure on you to stuff your actual caption or content with hashtags because you can stick them at the end of your post with the same effect. Sadly, there are no tools akin to Keyword Planner for Instagram, so it is up to you to do some research and access filtered top hashtag lists on sites like Websta to figure out what works.
It is also worth keeping in mind that real influencers are able to create their own hashtags and attract tons of traffic and new followers for Instagram, but you are unlikely to find success with this if your profile is in its nascent stages. You should try this out from time to time with things like giveaways or contests, though.
Tie Up With a Cause
In 2019, companies are expected to be more than just good at what they do. People are interested in supporting companies that speak up and help out communities and causes that they believe in. You may not be serving that demographic directly through what you do, but if you pledge a portion of your profits to a non-profit organization working towards that cause, you would be able to do a number of things such as throw fundraisers for the cause, organize community service excursions for your employees and so much more. This, in turn, shows your target audience that you care, and also brings up amazing opportunities for taking awesome photos and videos to show them what you are really about. Keep an open mind; partnerships with complementary (and not competitive) companies who have some pull with an audience that doesn't overlap with yours and is willing to cross-post your content if you share theirs will inevitably bring success.

Conclusion
The social media landscape is ever-evolving and it is hard to say how influential traditional SEO tactics will remain if they are not adapted to suit the playing field. Search engine ranking algorithms too are evolving and may soon account for social signals and influence as well, which would give you a huge advantage in the future over competitors who are not as forward-looking. If you tailor your social media strategy with these pillars in mind, you are likely to gain massive dividends and a loyal follower base that will be with you for years.
Author Bio
Walter Moore is a notable management consultant and digital marketing expert. He has helped e-commerce businesses in all niches gain with his effective marketing strategies and guidance.