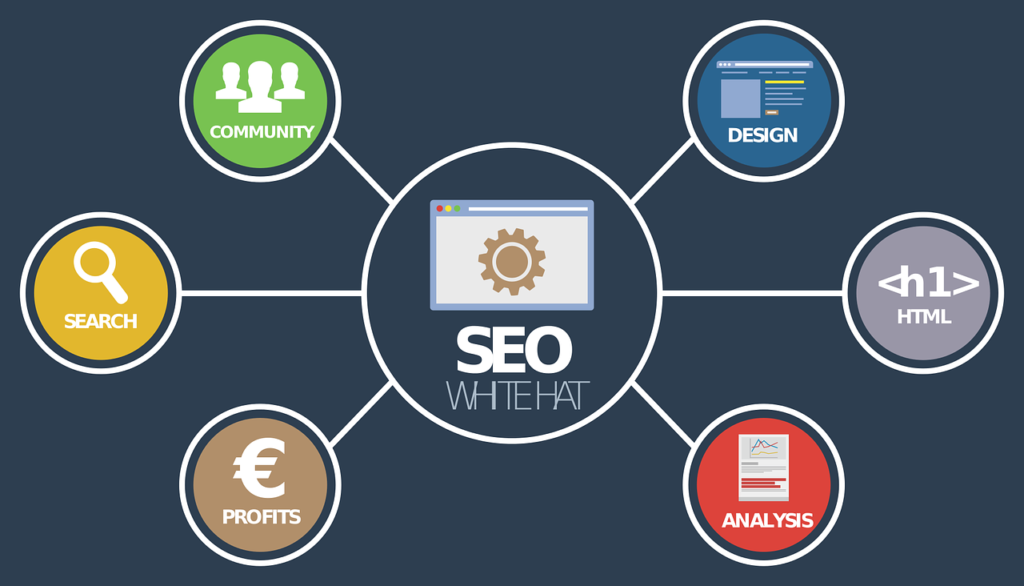 In the field of SEO or search engine optimization knowing accurate measurement practices is critical for achieving success. Experts who are fluent with search engine operations are aware of certain mandatory tasks like deriving ranking potion by tracking data, links and referral sites. This form of information tracking helps the experts to manipulate the strategy employed for SEO and also for finding out ways to succeed in this ever-changing field.
The recommended list of metrics which are used for tracking purposes
It is a fact that one website differs from another in terms of not only business but also has a set of unique metrics that govern the website. However, there is a general list that applies to all websites that are operating in the online field. Optimization for search engines requires individuals to know and evaluate some specific metrics which are discussed below in detail.
The status of visits by referring
There are many sources on the online filed which provide a website with traffic. As a website owner or business owner it is important to keep track of the amount of traffic which is gained from the following sources:
Download Branding Resources Guide
Building a brand starts by having the right tools and advice. Download our top 10 essential tools and resources to kick-start your branding.
Through direct routing: The visitors who arrive at the website by direct keyword search with no spaces are known as direct visitors. Website clicks that are gained through bookmarks or email links also form the cluster of direct visitors.
Traffic through referrals: Links in the web or in coded emails that includes promotional and/or brand advertising links are known as referrals. When website traffic is achieved through such sources, then it called referral traffic.
Traffic obtained through web search: When search engines direct visitors to a website, then it is termed as search traffic.
When the above-mentioned sources of traffic acquisition are evaluated, then a business owner will be able to gain knowledge regarding the exact number of visitors that the website is gaining. Usually, such evaluations are carried out on a monthly basis. The acquired data will help in the identification of problems or weaknesses. The data that is gained should be suitably used for brushing up or changing the marketing tactics for acquiring a better result.
The share of each search engine in the organic traffic of a website:
Seo Services are specifically designed for making the website searchable so that all search engines show the website whenever relevant phrases are entered by an internet user. There are more than one search engines which are in use. An internet user can use any search engine for acquiring results. As a website owner and also as an SEO expert it is important to review the traffic that is gained from each search engine individually. There are some important reasons for analyzing this data because it will help to understand the following things:
A clear comparison can be drawn between the performances of the website in each search engine concerning the estimated share in the market.
The sudden decrease in traffic with respect to a particular search engine traffic will essentially help in analyzing the underlying problems resulting in the low count of visitors through that search engine. If the scenario is such that all engines show a similar decrease in terms of organic traffic, then the problem can be related to accessibility.
SEO is not a set of actions that will be suitable for all search engines. Some search engines might respond well to target reaping or inclusion of keywords while other search engines might give more value to links for anchor text. When one single search engine shows a significant drop in traffic, then SEO might have to be reconfigured to address the sudden devaluation.
Therefore knowing about search engine traffic separately for each engine will help in deterring the best strategy for improving traffic through one or all search engines.
Phrases and terms that generate traffic
The keyword is very important, and an individual should be aware of the words and phrases that specifically generate traffic. There are rising trends in the arena of keywords, and it is important to note the keywords that are in demand, the performance of certain key terms should be analyzed, and if there are terms that are bringing in significant traffic, then those should be optimized. Drop in the volume of key term search can also be a seasonal issue and in this regard, a person should note the terms that are working for a particular time during the year.
Pages are getting visits through search engines
Websites can have multiple pages, and it is important to note that if all the pages are receiving at least some traffic from search engines. Measuring the number of visits will help in the overall analysis of SEO.
Therefore for getting maximum traffic by employing SEO stagiest, it is important to scan the metrics that deal with website traffic thoroughly.