PPC or Pay Per Click Advertising is one of the most effective and affordable ways for a business to generate targeted traffic to the website. In fact, some businesses have found immense success with PPC campaigns, especially in cases where search engine optimization failed to bring them the desired results!
If you examine PPC ads, you will find that it alleviates the stress of the business being listed on the first page. It permits your business to be on the first page of a search engine and get a large volume of targeted traffic as well as visitors. The PPC ads can be seen on the right- hand side of the page results of the search engine. The PPC advertising campaign, if done correctly, can really generate a lot of ROI and targeted audience for the business, especially when SEO fails to work!
Now, the question is when and how can a business launch an effective PPC ad campaign that works?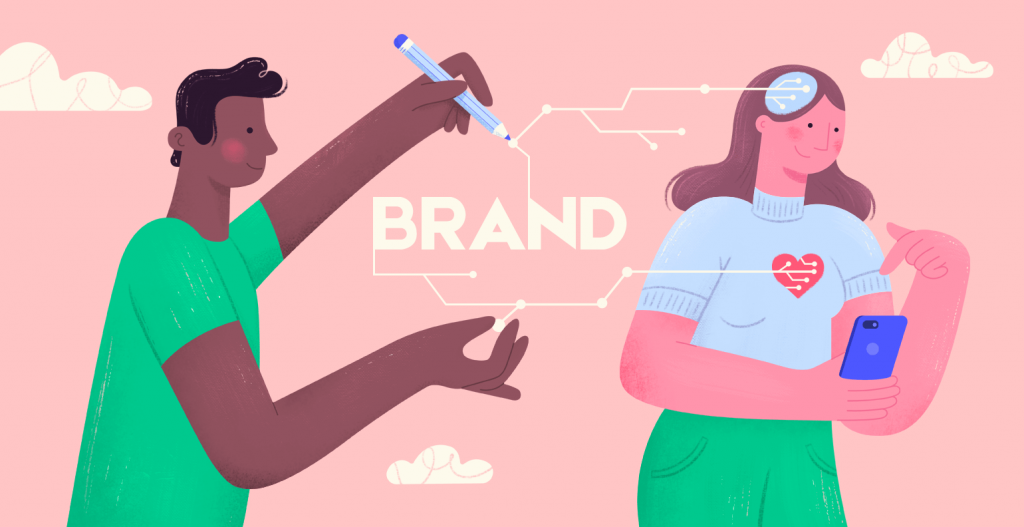 When you have tried SEO techniques and strategies that have proved ineffective, you can resort to PPC campaigns that ensure you get faster-targeted traffic and results. The following are some top reasons why you should choose PPC campaigns for your business:
Download Branding Resources Guide
Building a brand starts by having the right tools and advice. Download our top 10 essential tools and resources to kick-start your branding.
No competition-

One of the biggest reasons why you should launch PPC campaigns is because it has zero competition. The process works in a special way, here the visitor searches for a particular product or service on the search engine and the possibility of them finding the product or service they want on the second or the third page is rare. With PPC campaigns, you are able to place your ads on the first page of the search engine results. Moreover, PPC campaigns actually reduce the need for spending on SEO campaigns that take time and long to show positive results. 

Better visibility-

With Pay per Click campaigns, you are able to get improved visibility on Google. This gives rise to more clicks and sales. So, if you are struggling with SEO campaigns, you can consult experienced and skilled PPC experts to help you get better visibility online and more revenue for your products and services. 

Affordable for most businesses-

Another plus point for PPC advertising is it is economical for most businesses. You only pay for the PPC ad when a visitor clicks on it. In this way, the business owner is able to save money as unnecessary costs are avoided. If you compare the costs of PPC campaigns in the long run to SEO, you will find they are much cheaper and affordable, even for small business owners.

Check whether your product or service has potential or not in the market-

With PPC campaigns, you can actually check whether your product or service has potential or not in the market. PPC ads will give you real insights on the potentiality of the product or the service and whether it will succeed in the market or not. For instance, if you have launched a new product or service in the market and still unsure on how your targeted audience will respond to it, clicks on your PPC for the product or the service will give you the correct information. With SEO campaigns, you need to wait for some time to decide on whether the product offers you potentiality or not.

Better brand awareness-

With the help of esteemed experts in PPC, one can increase the brand awareness of products and services with success. Skilled professionals will manage your PPC campaign to give you the desired results. Experts from esteemed companies like

https://siteimprove.com/en-us/ads/ppc-management/

state that even if web visitors do not click on the ad, they will come across the name of your brand. In this way, brand awareness of your product and services increase. Moreover, when people are aware of the brand, you do not have to spend a lot of money on product launches and advertising campaigns to spread awareness. Since the ads for the product are displayed on the right hand of the first page of the search engine, you already create an online presence for your product or service with success. It is a natural method to generate traffic and get results.

Get faster results for your PPC advertisement online-

With the help of PPC ads, you are able to generate faster results for your advertisements with success. When your ad comes online, and you do not have many visitors, this means that your ad is not doing well. This is where you should make changes to your advertisement. For instance, the ad copy of your advertisement might not have proper keywords or the style of writing needs to be changed. Once you get this instant feedback for PPC ads, you can improve the ad. With SEO, the process will take time to evaluate, and you need to wait for some weeks or months to see results. Changes to your SEO strategies can only be made at that time.

Location-

PPC experts state that you can get the best results from your PPC campaigns if you target your customers in geographical locations. If you think that your product or service will do really well in another region or part of the globe, target the PPC ad to those customers to enjoy positive results. In a short span of time, you will get results.
Therefore, when it comes to PPC campaigns, you will find that you get short term results and better revenue. In case you have launched SEO, campaigns and have been working on it for a long time with no positive results; it is high time that you switch to PPC ads for your business. Like SEO professionals, there are dedicated PPC experts to counsel and guide you in the process. Bank on PPC companies that have proven track records and good credentials in the market. With them, you are able to improve the lead conversions of your business and generate more revenue in cases where SEO fails!