Building your brand is not something that can be done quickly it takes time and a lot of effort.
One of the best channels to build brand awareness is through email marketing.
Having a concrete email marketing strategy in place for your business will help you to successfully get the word out!
Should you use email marketing in 2019?
The answer is obviously YES!
Download Branding Resources Guide
Building a brand starts by having the right tools and advice. Download our top 10 essential tools and resources to kick-start your branding.
Email marketing is still one of the highest cost to return marketing strategies you can use at the moment with a reported 1$ spent you are expected a return of up to $38!
Although it's great to know that email marketing still works and it can make money for your business this requires a lot of tactical decision making.
Firstly you will need to get people on your email list.
There are literally dozens upon dozens of ways to do that so I am not going to delve on that here.
Although, when building your email list organically without using shady ways like buying lists, that shows that people are ready to engage with your brand.
Which means that if you do email marketing right you are on your way to making that potential lead a loyal and recurring customer!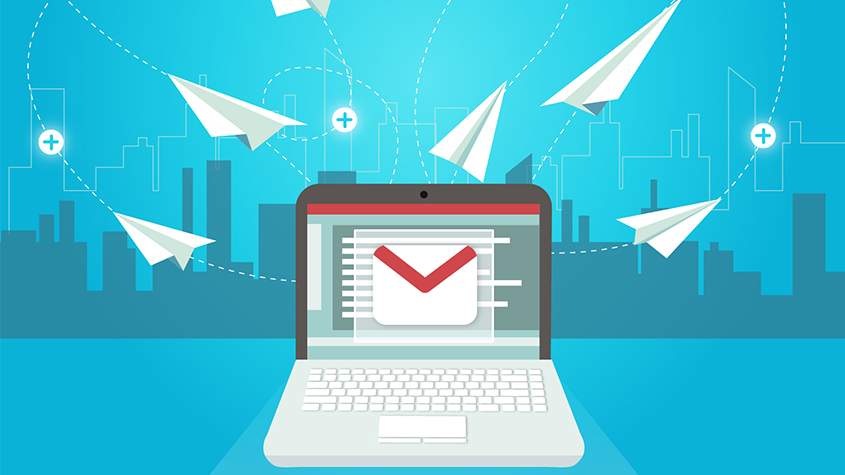 Tips to build your brand with email marketing in 2019
1. Be consistent with your brand values
No matter what type of email newsletter you are sending in order to build a strong brand you will need to be consistent.
Strongly voice your brand's core values and mission, this will help your brand become more respectable and tenacious!
And also provide a pleasant feeling to your subscribers which will eventually lead to people engaging even more with your brand.
2. Your email templates
When creating your newsletter you should have a certain template in place, that you will also use for future newsletters.
This will help your subscribers become accustomed to your brand and know exactly what and where to find the information on your next newsletter.
Especially your CTA(call to actions) if you are promoting your blog posts for example.
Let's take a close look at some tips on how to structure your email template.
Firstly, you will want to display your brand's logo in the right position within the header of your email template. The most usual and visual placement would be the center of your email's header.
The second tip, your email template must be aligned with the font, color and overall design aesthetics of your business.
Third and final, properly show all the relevant company details like phone number, social links etc. Also, depending on your sender make sure to change the email signature!
If for example, you are promoting a blog post written by John make sure the outro on the emails closes with their name. This will allow you to build a person to person connection with your audience and reinforce your brand. If you are looking for inspiration here are more than a couple of free newsletter templates.
3. Your CTA
When you are sending that email campaign you are expecting some results either in the form of clicks to your new blog post or conversions in terms of revenue.
And in order to achieve that you need to have a high converting CTA within your email campaign, you really want to focus on whether you are going to be using a button as your CTA or plain old text.
This will allow you to navigate your subscribers to the intended action of your email campaign.
Creating compelling CTAs that are not blunt or pushy can and will help you increase brand awareness and also get some sweet social shares if you use unique styles of CTAs.
4. Try to solve problems not make "sales"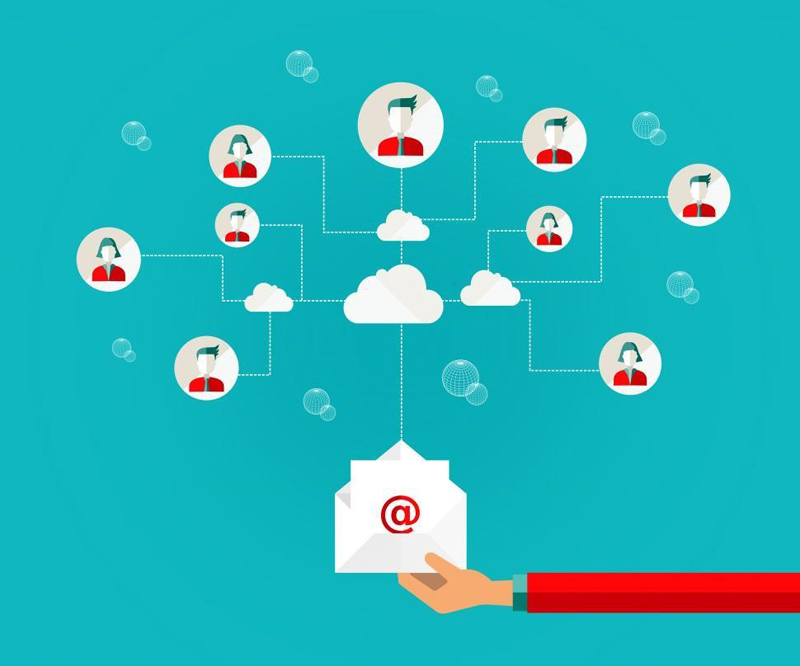 Constant problem businesses face when they use email marketing to increase their brand awareness is that they ultimately miss the initial goal and aim for sales rather than brand building.
Which can definitely hurt the overall image of your brand and make you look greedy which is something your brand should definitely avoid!
The best way to find a balance and increase the loyalty of your customer is to send email campaigns that actually help your current and new subscribers fix the problems they potentially have.
This can be done in a form of a blog post or just plain email offering some advice.
This will allow you to establish an authoritative figure among your competitors and ensure a great customer retention rate.
5. Keep your customers engaged with regular emails
As we mentioned before consistency is key when it comes to building your brand and what's better than having a regular schedule for your email campaigns.
As well as set up a welcome email for your newly subscribed members, this will set the scene on what type of email they will follow up from your brand and making a good first impression is crucial.
Finally, carefully plan each month how many campaigns you are going to send out and try and keep them at the same volume for examples set a range on how many you should be sent so you do not overflow your subscriber's inbox with your campaigns.
Overflowing your subscriber's inbox with emails will eventually lead to losing the trust you are trying to build!
Final Thoughts
That concludes this article on how to use email marketing to increase brand awareness.
Hopefully, these tips will help you establish a stronger relationship with your email subscribers and eventually build a strong brand.
Let me know in the comments below if you have any other suggestion!