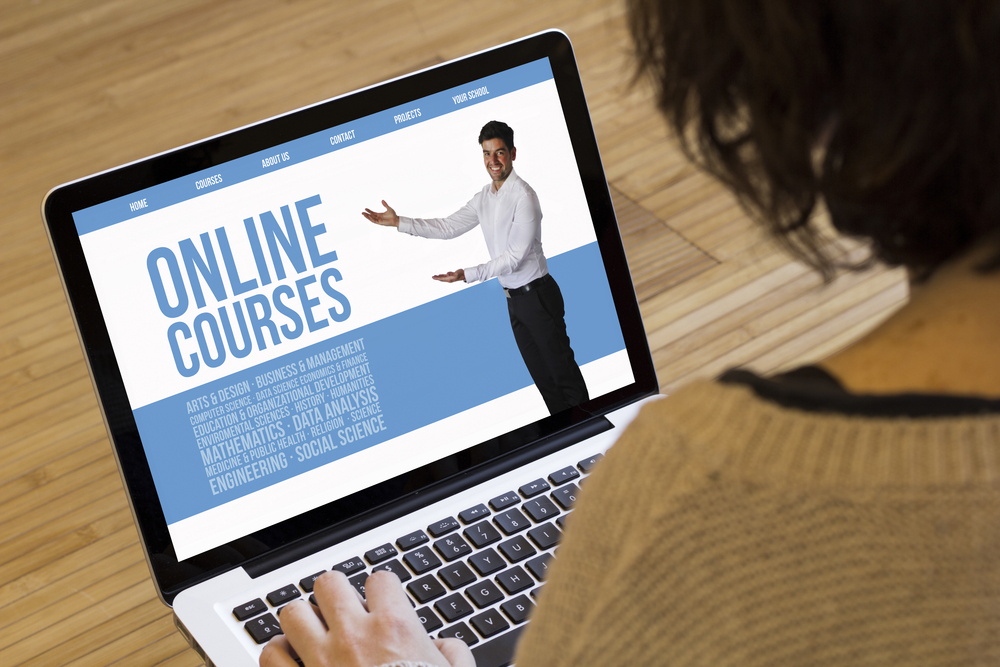 With today's technological advancements, many online courses are designed to help businesses and individuals to achieve their goals. Whether you're a business owner or someone who is looking for a digital marketing job, it's essential to keep yourself up-to-date with the latest digital branding and marketing trends nowadays. If you want to hone your skills and improve your business with digital branding, here are the top seven online courses to help you get started.
1. Content Marketing Certification Course
If you want to become a certified content marketer, you can give this online course a try. It's designed to help you create an effective marketing strategy for your business or job. If you have a scalable content marketing approach, you can be able to convert your prospects into customers. When taking up this certification course, you're going to learn about content planning, creation, promotion, and analytics.
2. Inbound Marketing Online Course
Digital marketing also struggles to provide positive results, which is why inbound marketing can be one of the solutions to generate real marketing ROI (return on investment) in the business. By taking up an inbound marketing online course, you will be able to use an innovative framework that enables you to gain more leads, customers, sales through your virtual presence. This online course also allows you to develop the skills necessary to building effective inbound campaigns from setting up your business goals to analyzing your inbound ROI.
Download Branding Resources Guide
Building a brand starts by having the right tools and advice. Download our top 10 essential tools and resources to kick-start your branding.
3. Graphic Design Online Course
When it comes to digital branding, you also need to have excellent skills in graphic designs for your websites, social media, and other online platforms. Remember, having remarkable graphics can add value to your website such that it encourages your visitors to stay longer in that site. From repurposing images, setting up a picture on your own, and adding logos to modifying texts and colors, everything you need to learn about graphic design and digital branding can be taken up through online courses like the HubSpot graphic design course.
4. Social Media Certification Course
If you want to learn more about creating a social media strategy, making and sharing useful social content, and optimizing social media profiles for the business, taking a social media certification course can be a great option. The course will help test your knowledge about the fundamentals of social media marketing and how it contributes to the success of your digital branding. By completing this course, you can stay up-to-date on the current social media practices, as well as create a strategy that supports your marketing and sales efforts.
5. Search Engine Optimization Course
Taking this online course will help you build a competent SEO (search engine optimization) strategy that provides better business results. You'll learn the fundamentals of SEO such as building links to your website, using blogging for SEO, and other digital marketing approaches. If you want to sharpen your SEO knowledge and skills that can help boost your digital branding, then you should consider taking this course as soon as you can.
6. Lead Management Course
If you're looking to manage sales leads effectively, learning about a lead management course can help. Moreover, the course is also designed to help you come up with a comprehensive lead generation plan that allows you and your marketing team to obtain, assess, and provide leads to the sales team. Keep in mind that having a strategic lead management system in place is the key to a successful digital branding and marketing efforts of your company.
7. Video Marketing Course
Creating video content is one of the top digital branding trends this year. Since videos are more attractive to young generations, it's a great way of gaining publicity and promoting your brand. For that reason, taking up a video marketing online course can be beneficial. The course is designed for you to learn how to develop a solid video marketing strategy and figure out the best types of video content you should incorporate in your website and social media platforms. Moreover, you're also expected to learn about video production, and video tracking and analysis at the end of this online course.
Conclusion
Clearly, a robust digital branding campaign is vital toward achieving business success. It doesn't only boost your company's online popularity and visibility, but it also lets you establish a stronger relationship with your prospects and customers. If you want to get the most out of digital branding for your business, it's important to equip yourself with the right knowledge and skills using these seven online courses.