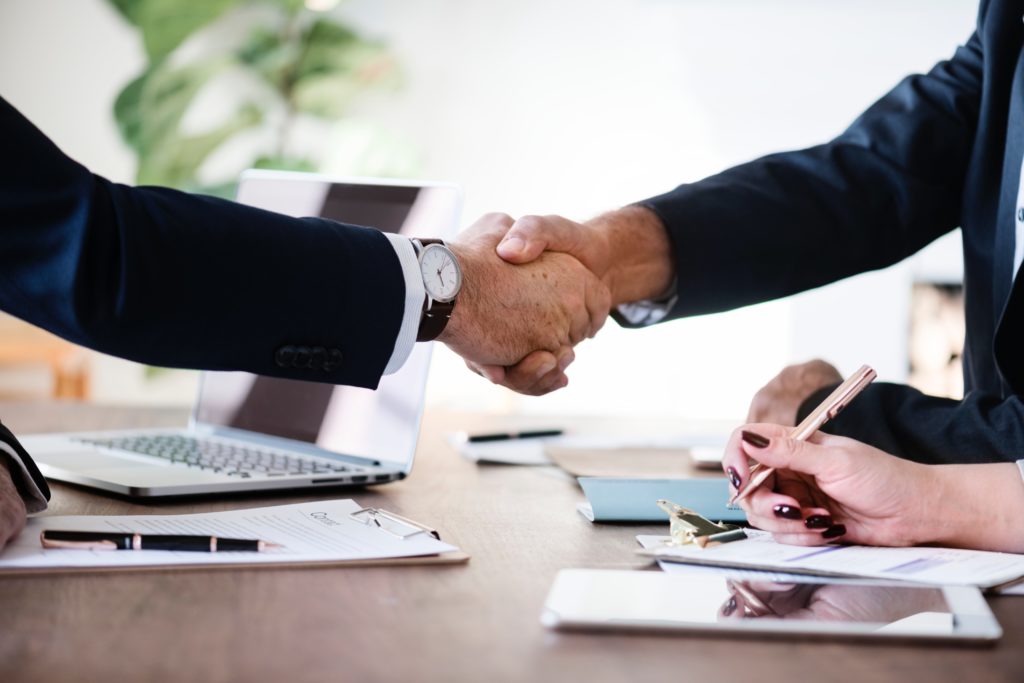 https://www.pexels.com/photo/two-person-in-formal-attire-doing-shakehands-886465/  
You have a real estate business and want to see it grow in the next five to six years from now. So it is about how your property business is performing. Your company deals with loads of data such as customer details and transaction archives. Analyzing data helps you to make informed decisions. Then, do you have a real estate CRM system in place? Without it, your employees collate information manually and create spreadsheet reports one by one, which is a cumbersome, time-consuming, and tiring task. According to an article published on Huffington Post, a CRM tool for your real estate firm helps you in lead tracking and management of leads. The article also states that CRM software helps your business to create accurate reports in real time so that your sales department can close property deals successfully. Read on to learn how a CRM takes your business to the next level down the years.
Easy Data Management
With a CRM tool, you need not go from one cabinet to the other looking for files. The software has your business information and client data in a centralized location. Your business manages loads of data including property listings, contact forms, customer details, and transaction data. The application has administrator tools to ensure that only authorized staff access sensitive information.
Enhanced Productivity with Speedy Reporting
With a CRM system, your employees have all information at the touch of buttons. The dashboards have an all-inclusive display of data for your real estate team. A CRM application offers charts, graphs, pie, bars, and other visual components to make data sharing simple and spontaneous. You can read more about such tools and dashboards on the internet. For example, real estate CRM tools such as Aro Software or similar ones help to boost the productivity of your team with instant reporting. With error-free and speedy reporting, you can figure out how many leads have replied to your existing campaign or how many sales deals have been closed so far. Quick response time is essential if you want to convert leads quickly. Opt for dashboard tools that offer insights to lead activity in real time. It gives your employees an opportunity to get in touch with prospective buyers right away.
Download Branding Resources Guide
Building a brand starts by having the right tools and advice. Download our top 10 essential tools and resources to kick-start your branding.
Real-time Reports Provide to Your Business
With insights to your real estate business, you can monitor aspects like the lead response, the performance of your campaign, and customer behavior. It will help your team to create a customized plan for your business needs. You can use real-time data and numbers to figure out how fast deals are closed. Make informed business decisions using data and not guesswork. A CRM dashboard helps you to understand your business better and realize essential goals.
Conclusion
A CRM application with a data reporting tool provides comprehensive information to help your real estate firm grow. You can share data fast, understand how your team is performing, and figure out what buyers want from your business. A real estate CRM application integrates new technology to make reporting simple and hassle-free. With real-time reports, you can make crucial business decisions to grow and expand your business.