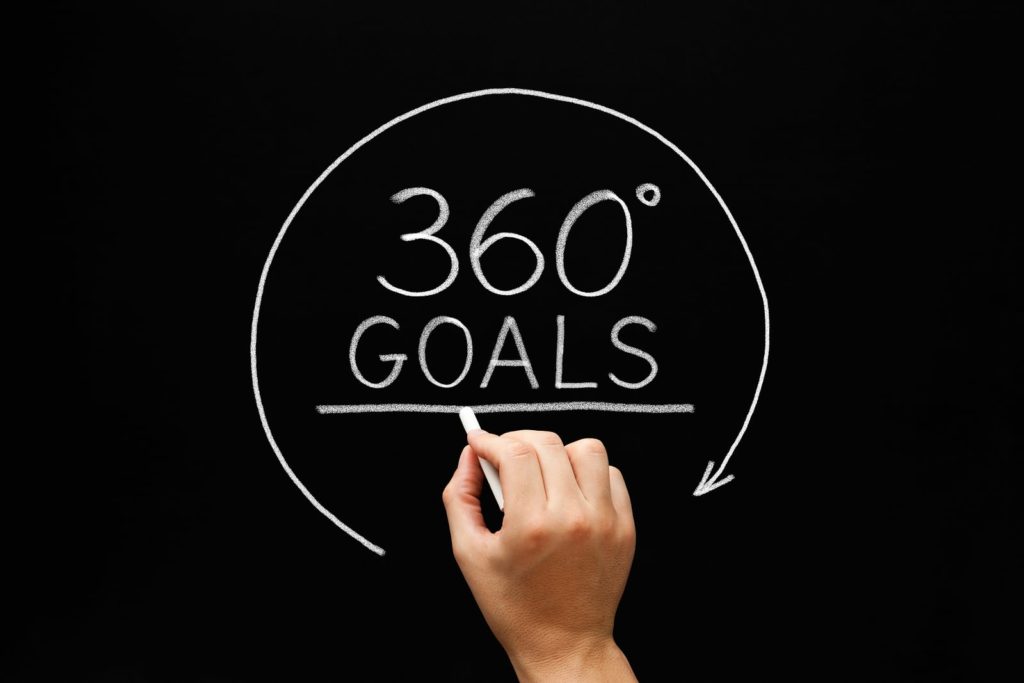 Many people talk about the round 360 degrees appraisal these days, but if one looks back, this very concept began much earlier in the 1940s. This particular method is mainly used so that each and every employee of a particular company can get the equal opportunity to get a good performance feedback from the staff members, managers, supervisors and colleagues.
This is also a kind of multi-source feedback process and it is used as a proper assessment tool which is completely based on the performance of an individual. It can thus easily gather up all the feedback from the ones who are affected the performance of an individual in a particular job. So, it is very much essential to do this round about thing every year.
There are many companies which try to avoid this 360 degree employee evolution because this tool and process has a lot of complexity. There are a few chances that in case of 360 degree feedbacks there can be some misunderstandings. If that happens, then it is not a good thing. But at the same time, this 360 degree performance appraisal is a very powerful tool which can be used by a company so that the employees who work there can enhance their performances depending on the feedback they get.
Download Branding Resources Guide
Building a brand starts by having the right tools and advice. Download our top 10 essential tools and resources to kick-start your branding.
There are some practical ways to do this thing so that the company or a business can benefit from this particular 360 degree feedback.
The primary thing is that, it easily opens the channel for more communication. When a company goes for an annual practice of using 360 degree feedback program on their employees, it also opens the passage of some rich communication problems and as a result of it, the problems that have been questioned and addresses can be easily resolved. As a result, the companies end up communicating effectively with the employees and bring out the best in them.
Also the employees can get some major feedbacks from their managers, supervisors, fellow colleagues and even from the subordinates by which they can rectify themselves. As a result of getting this peer feedback every year they try to better themselves which in turn brings profit and good to the organization.
Due to this feedback process, the team members can easily talk about each other and give their personal feedbacks and so in turn it creates a sense of accountability. This brings in some honest and open communications which clears up a lot of misunderstandings and the team can work as a transparent group which is very important for a company to flourish.
The company can also look after the feedback results and then decide how and on which field an employee needs to work more so that they can become more efficient. The company can introduce some training sessions as well if they see they need some in particular areas so that it can do more good to the company.
Why this is very powerful?
This entire feedback thing might sound complicated, but it is actually a very powerful process as it helps the leader of any team to get aligned with their subordinates. It caters in authentic team work and keeps the process going of continuous learning. It also develops the personal and company awareness at many levels. It helps one in continuous learning and the company discovers some truths in this process and can have a clear idea on where they stand in the market as an organization.
Find the right tool
This particular tool is very easy to fill and one requires very minimal technical skills in order to fill this up. The company can very easily set up the survey in the employees computers and from there one can fill up the things that ate needed to be filled up. But just like any other tools, this particular thing also has to be installed with the help of some trained professionals in order to stay away from any kind of technical glitch and complexities.
Once all the appraisals have been submitted, the company can easily get out the printed reports. These detailed reports are the thing that the company needs every year to bring improvements in the organization.
Many people may think that this appraisal process is a kind of performance review but that is not the fact. This particular thing has to be done mainly for the benefit of the company. This 360 degree performance appraisal is definitely not a way to measure the objectives and performances. It is also not a way to determine whether the employees are doing their hob correctly or whether they are meeting the basic requirements. This is not a tool which is focused on some job specific skills and basic technicalities. If this can be carefully implemented then this process can give the company and very proper and refreshing lift. It also adds to the advantage of the company's competitive mode in the market. But the company has to be very clear when they are implementing this tool so that the experience remains hassle free and so that they can get all the proper feedback accurately.
When a company is thinking of implementing this 360 degree feedback process then they have to make sure that they have a proper and a very strong management system. A proper 360 degree performance reviews can also be used as a conjunction with one another for a powerful development of the company.
This is a much-tested tool and when a company is thinking of installing this particular tool, they need to go for the ones which are tried and tested. There are many formats available when it comes to these kinds of round appraisal things and one needs to pick the right one for their company. If the tool is not tested well then it can create much complications and problems which will not be good for the sake of the company. So one needs to do proper research before installing the right tool and use it.