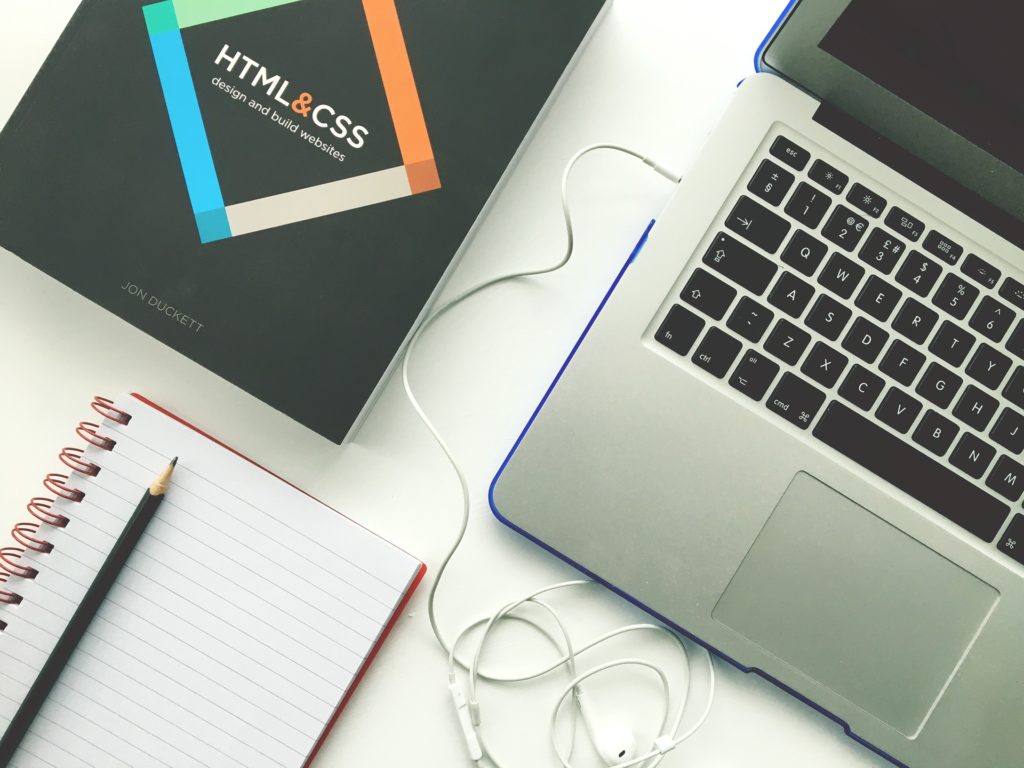 https://pixabay.com/en/web-design-laptop-html-design-2038872/
Every successful web designer has incredible creativity, along with years of experience. However, all of them also have a secret toolbox full of website design tools that help them in every step of the creative process. While you would like to think that having web design tools to assist the creative process is like having a cheat code to play online games, we assure you, it's entirely different. These tools enable designers to create something unique within a short period every time a client asks for a new website or changes to their existing ones.
As a result, choosing the best available web design tools is an art in itself. Here are the top 10 website design tools that will assist every web design project in 2019 (for WordPress websites see the list of the best WordPress WYSIWYG options from Mill).
Download Branding Resources Guide
Building a brand starts by having the right tools and advice. Download our top 10 essential tools and resources to kick-start your branding.
Sketch
Sketch has to be the most intuitive design tool available right now. It has a wholesome design kit that enables designers of every expertise to create something unique. It is a vector-based app that can compress your files and offer comprehensive descriptions on all devices. It is a website design tool that improves the design flow for all users.
Adobe Muse
The Adobe Muse assists the graphic designing of any website. It can seamlessly manage the front end of a site. It is a website builder tool that allows the builders to create perfect working designs without any coding. If you want your new business site up and running in record time, check out the Adobe Muse features! It is indeed very different from the drag-and-drop builders of the day. It offers a powerful platform to unleash the creativity of any designer, who does not want to delve into coding.
Figma
Figma is a powerful tool for interface design that all modern web designers are using right now. It is one of the best interface design tools currently available that works on Mac, Linux and Windows systems. Figma enables cooperative workflow by connecting multiple systems in real-time. It is a neat new tool that has allowed design teams across Brooklyn and NYC communicate and create breath-taking new sites and blogs for businesses.
Anima
Anima is a wonderful toolkit for Sketch. The website designers and developers can create CSS animations and transitions in coordination using Anima within minutes. You can develop high-fidelity prototypes and export HTML files from Design Sketch within seconds.
Adobe XD
Adobe XD is one of the most popular web design tools that designers use to enhance UX. It is essentially a drawing tool that can define non-static interactions on almost all interactive digital devices. All users can select the size of the project on Adobe XD. It has its wireframing tool and vector design options for all users. Off-late, all en vogue web and interface designers in Brooklyn have been turning to Adobe XD for additional help.
Bootstrap
Bootstrap has always been critical in web designing. Every small business website and large corporation website in Brooklyn has used Bootstrap at least once in their lifetime. Its 12-column grid system is a classic that enables the fundamental styling of almost all HTML elements on a website. It has an exhaustive list of components including button groups, dropdowns, alerts, breadcrumbs, lapels & badges, and progress bar. It comes with bundled JS plugins that make Bootstrap one of a kind among all web design tools.
Avocode
Avocode has become the go-to web design tool for all developers and designers, who want to finish a project in record time. It supports the export of images without preparing any layers. The user has to simply click to get the assets and code. Avocode is one unique tool that gives you auto-generated code from Photoshop, Adobe XD, Figma, Sketch and Illustrator to help build the iOS, Web and Android projects niftily. Several companies of web design in Brooklyn NY rely on Avocode from time to time.
Adobe Photoshop
It has been the designer's best friend ever since the dawn of smart website designs. No matter which version you use right now, Adobe Photoshop is always a part of your design projects, and you know it. With its versatility and extensive compatibility, PS is indispensable in the designing project, and it will remain so in the coming years. Every Brooklyn-based website has used Adobe PS during some stage of development. The new versions have indeed brought some refreshing new features for all designers including access to high-quality stock images, and access to the creative cloud.
Canva
Canva allows designers to create bespoke responsive templates for business websites and online portfolios. If you need a little help, there are thousands of templates you can browse for inspiration. It is the perfect tool for novice designers, which facilitates online branding. If you want to DIY your Brooklyn business blog, you should definitely check out the Canva templates.
Coffee Cup
It is one of the most user-friendly tools that use the HTML editor for website design. You can create HTML and CSS elements for any project using the latest version of this tool. Your Coffee Cup can power your search ranking strategies, help in transferring files and improve the visualization of the site.
Any new business in Brooklyn needs a little help to stand apart from the millions of enterprises and e-commerce sites that are already there. Does your old site need a revamp? Do you need a new business site? Whenever you need additional guidance with website design and UX design, do not shy away from these ten tools!