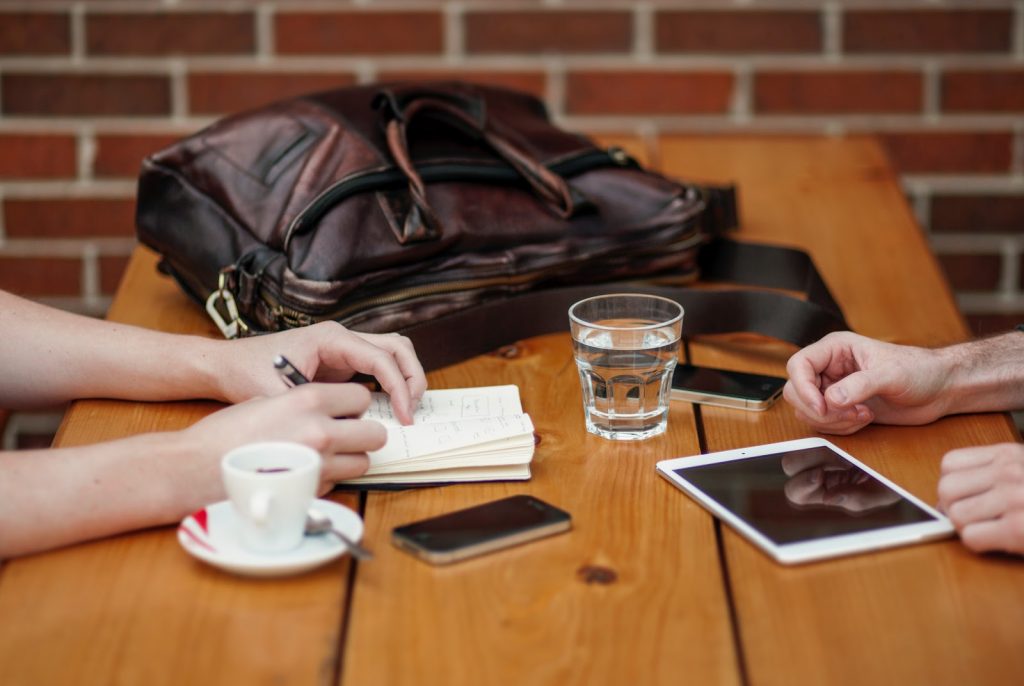 Photo by Alejandro Escamilla on Unsplash
The times are changing. It's now becoming much more difficult to find a job, especially a full-time one. In fact, a study conducted last year showed that 50% of Australians aged between 15 and 25 years were not working full-time, and it's taking around five years for students to find work following the completion of their studies. What's strange about these statistics is that this generation is often considered the most educated, with more than 60% holding post-school qualifications. So why is it so difficult? 
Promotion from within
For many businesses, promoting from within is often much more attractive than hiring external candidates. The biggest reason for this is that the business knows more about the employee as a worker, and the employee already has an understanding of the business culture and processes. This means they can spend less time on training if they hire from within. However, often this means there are only junior-level jobs available, some of which many job seekers will be overqualified for.
Download Branding Resources Guide
Building a brand starts by having the right tools and advice. Download our top 10 essential tools and resources to kick-start your branding.
Issues with resumes
Companies and job websites generally use tracking systems that only forward on resumes that include certain keywords. 75% of resumes are actually rejected purely on this basis, meaning they're never even seen by the hiring company. This means that following this process, only a handful will be brought in for an interview.
On top of this, many job seekers are relying on outdated resumes. Employers want something that stands out from the crowd and showcases the potential value of the employee to the company, regardless if he or she bought a professional resume.
Tight selection criteria
Many companies are also becoming overly selective. Just a few decades ago, companies would hire candidates with the assumption that they would stay with the business for life and therefore would be happy to invest, both financially and educationally, in a junior candidate. However, now employees often flit from job to job throughout their career. Consequently, companies are less willing to invest the time or money into training or upskilling and are instead looking for immediate value for their business from highly skilled and qualified individuals.
Related: Glassdoor Alternatives to Find Jobs
Lack of vocational and practical experience
In a recent survey of 14,000 people aged between 15 and 25 years old, about three quarters of respondents said they didn't believe they had the relevant practical work experience required for certain advertised job. The problem here though is that practical experience is often prioritized over educational qualifications; it becomes a chicken and egg scenario. An applicant's educational requirements are meeting the job description but their practical experience is not. However, how are they actually going to get the practical experience if no one will hire them? 
Are there even enough jobs?
Another reason why people are questioning their ability to get hired full-time is simply a supply and demand issue. Are there enough jobs for the number of applicants? This is greatly affecting new graduates especially, perhaps because it has been shown that there has been a decline in the level of employment of new graduates. On top of this, more and more people are completing tertiary studies, meaning it's possible that the market is flooded with junior-level job seekers.
Alongside this comes competition. While previously graduates and junior-level job seekers were competing against only one or two years of tertiary leavers, now they're competing against several years' worth.
On top of this, many employers are actually looking to fill part-time, contract, or even freelance positions, rather than offer full-time employment. "Full-time work is often difficult to find in certain industries where it is more attractive to employ part-timers. Employers are looking for innovative ways to reduce costs and make it easier to dismiss employees," says David Alexander, Director of Student Services at The International Career Institute. 
Recent years have seen a substantial rise in the numbers of older workers in Australia and globally. For example, the number of over 65s in employment in Australia has more than tripled. There has been a similar increase in over 65s in employment in the UK. Since employers must abide by age discrimination laws, it means increased competition for roles.
Tips and tricks
Of course, there are several things you can do to land that dream full-time job you're seeking.
First develop a solid job search plan including target industry, timelines, and expectations.

Second, look at your resume and skillset from a manager or HR perspective. This doesn't mean you should put skills on your resume you think they're looking for or answering questions in the way you believe they want. It means looking at your strengths and weaknesses against the job description. What can you bring to the job that no one else can? Remember, you're more likely to be hired if you can add value to the organization.

Be persistent. Just because you don't get the first job or even the sixth job doesn't mean you won't find anything. Job searches take time and some employers take weeks to fill a position. This is frustrating, but patience pays off.

Revisit your resume and cover letter. Don't send the same cover letter to each job application, and adjust your resume when necessary. Different employers from some of the best rental businesses for example will be looking for different things, so tailor your cover letter and resume to the unique opportunity.

Check your digital footprint. In this day and age, our social media profiles, even if set on private, can be accessed to some degree. Make sure your digital footprint is clean and accurate. Do a search online for your full name to see whether you have been tagged by another company or friends in images. If they're inappropriate, you can request to take them down.

Get your foot in the door. Even a small job can make a world of difference. It may take time to build up to your dream job, so don't expect it right out of the university gates. Remember, the first-ever female commander and pilot of a Space Shuttle,

Eileen Collins

, began her career as a part-time math teacher.

Seek remote employment. If you live in an

affordable city like Minneapolis

, don't be afraid to cross state lines when looking for jobs; remote work is out there if you search hard enough for it!
Finding any kind of employment can be tough, and finding a full-time job can be even tougher. The freelance economy is upon us and for the first time, less than 50% of employed Australians are in permanent full-time jobs. However, if you do want to secure full-time employment, there are still ways to get there. It's just about being patient, creative and persistent.