Ecommerce is one of the most revolutionary transformations ushered on the internet. It has streamlined the virtual exchange of goods and services across different industries globally. Because of its capacity to streamline business processes, many established and budding entrepreneurs have shifted the majority of their transactions online.
However, given the volume of ecommerce websites in the market today, it's crucial for you to develop an effective marketing strategy to stay top-of-mind with both existing and prospective clients. If designed correctly and with the help of the right ecommerce marketing agency, such an initiative will help you optimize your advertising and sales process.
In this article, let's learn surefire tips on creating a marketing strategy for your ecommerce business.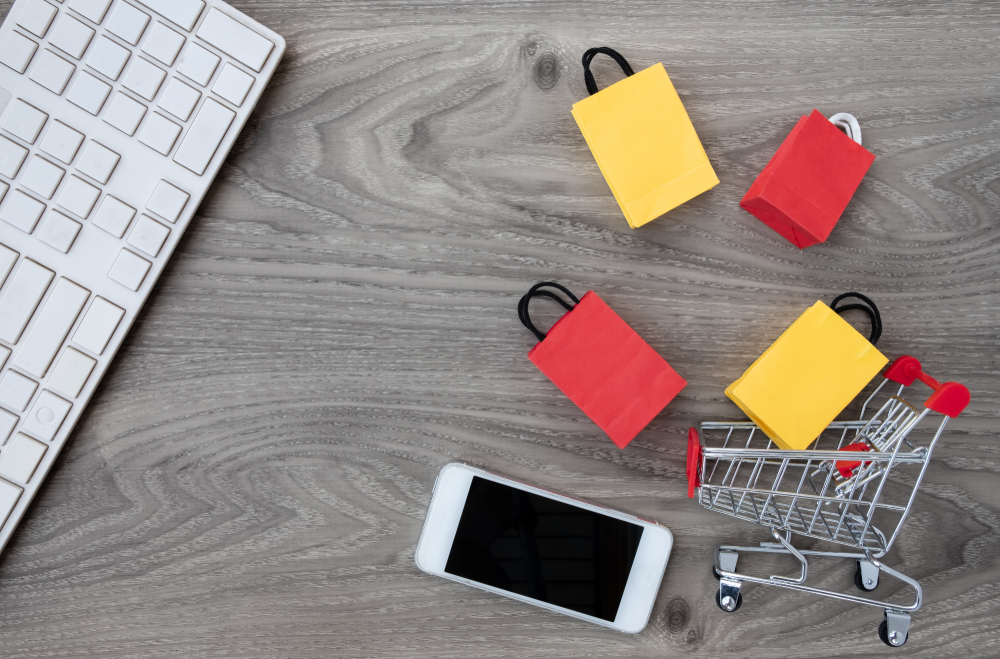 Download Branding Resources Guide
Building a brand starts by having the right tools and advice. Download our top 10 essential tools and resources to kick-start your branding.
Sign Up for a Google+ MyBusiness Profile
One of the primary ways to establish a web presence for your ecommerce business is Google's My Business Profile. It's the internet giant's free web platform that streamlines the dissemination of information between business owners and their customers. It provides an outline of your business right when people are searching for you on Search or Maps. Among the critical information your customers can access instantly are the product's price, reviews, and location if you have a brick-and-mortar counterpart for your online business.
Google prioritizes listings uploaded on Google+ My Business Pages in local searches. Thus, optimizing your profile will help boost your local search results ranking.
Here are other vital ways of how this platform can help you enhance your marketing strategy:
Having a Google+ My Business Profile increases your chances of getting into Google's most sought-after local three-pack. These are the search results that appear even before the organic results, thus increasing web clicks for your business.
Aside from having a fuss-free platform on top of your website, you also get to enjoy creating content in the form of texts, photos, and videos. It also has an Insights feature that'll allow you to track your customers' essential site activities, such as inquiries, calls, or web visits.
Since Google runs multiple verification steps before allowing businesses to get listed for local searches, potential customers can make sure that your company is trustworthy.
Educate Customers with Useful Blog Content
Content is king when it comes to ecommerce marketing. However, in a data-saturated marketplace, you need to ensure that the content you put out adds value to the lives of your potential and existing customers.
With thousands of blog posts being published and circulated online daily, how do you intend to win the hearts of your target audience?
Showcase your expertise in the industry by creating content that'll help your audience make informed decisions. Remember to write for humans and not merely for keyword ranking.
For example, if you're running a clothing website, outline tips that'll help users find the right fit and style for their budget. Don't make it sound like your shoving down the products you sell to your customers' throats. Ensure that your brand voice remains friendly and reliable, not intrusive. You can also publish easy-to-follow hacks that'll guide your customers, or inspire them to produce some organic user-generated content.
Play with relevant visuals. Given a person's diminishing online attention span, it's essential to capture your audience's attention through compelling visuals. Whether you're into B2B (Business-to-Business) or B2C (Business-to-Customer) business, you can bank on appealing and useful infographics to simplify complex topics relevant to your brand. With the right ratio of text, image, or moving graphics, you can establish brand authority across different market segments.
Remember to write blogs with high EAT (Expertise, Authoritativeness, and Trustworthiness). These three principles are significant benchmarks by Google's content raters, as indicated in their Quality Rater's Guidelines.
Reach Out to Relevant Online Influencers
Suppose you already have the right product and service, a functioning website, and a smooth distribution channel. How can you then outshine competitors who promise the same marketing offerings as you?
Although in-house content marketing for your ecommerce business is a good step towards attracting quality leads, it's also essential to enhance your content distribution channel to achieve maximum exposure.
Today, people hold in high regard online influencers' reviews on specific products and services before making a purchase. Many people, especially the millennial market, find their candid first-hand experience reliable and value-rich as opposed to the outbound content most brands distribute.
With the level of influence these so-called "everyday experts" have over your potential buyers, it'll undoubtedly play to your advantage if you consider tapping them to create and publish content for your product or service.
Look for online influencers that'll best represent your brand. As a rule of thumb, remember not to rely on the number of their following alone. Instead, choose an influencer that you think will generate quality engagement for your product or service.
In a Nutshell
When finding ways to create an ecommerce marketing strategy, remember not just to sell but add value to your customers' overall experience. Kick-start your campaigns with concrete, realistic, and measurable marketing plans today. Define your goals and develop tactics that'll help you achieve it!