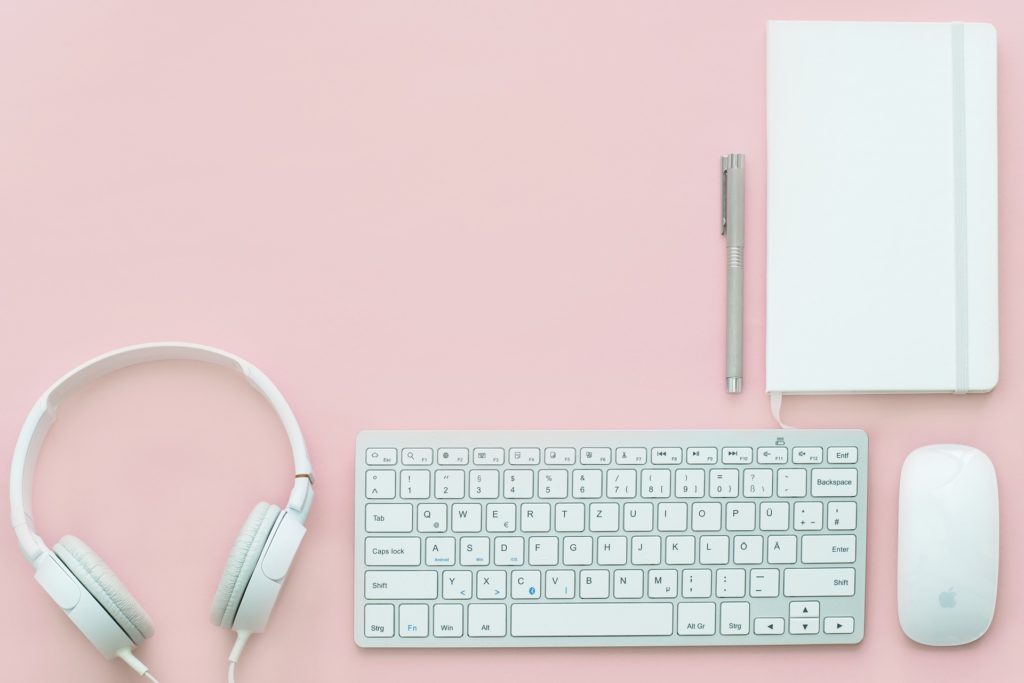 https://pixabay.com/en/workplace-office-desk-blogging-2303851/
For whatever reason you would opt to blog, may it for business or personal matters, the main aim is to reach a vast majority of people and ensure that you resonate with most of them. Well, most people will comfortably start a blog, pay various agencies to advertise, and then they think that's it. No, rather, in order to successfully run a blog you need various tips that would ensure you achieve great success at blogging. Let's dive into it.
1.    Find your passion
What drives you into blogging in the first place? Or if you already have a blog, what drove you into that specific niche? In order to achieve that top-tier status in blogging, you must love and enjoy the topic that you are handling. There is much ease and comfort writing content for content you love, rather than just trying to search on what you heard by hearsay of people that writing on a certain niche pays better. Let's say you have passion for Yoga, or cooking for instance, it wouldn't make sense trying too hard in a poetry blog or even a travel blog that are not in your interests.
Download Branding Resources Guide
Building a brand starts by having the right tools and advice. Download our top 10 essential tools and resources to kick-start your branding.
2.    Invest in Good Gear
There are certain blogs that most of us just glance and they are off to another page. Well, why is it hard for people to stick to your blog? One major aspect is the quality of content that is offered. Some blogs are covered with gibberish and fluff while also have very poor photographs that it is a complete turn off.  Investing in the right gear has the powers of making a blog look very professional. What do we mean by gear? Well, one important aspect to consider is always a camera. Blogs that involve images, like traveling, food, product reviews, and such, it is imperative that you have a very clear DSLR camera that will deliver great content. Other than that, there is the software gear like WordPress software, email marketing software, the Adobe Suite and various plugins that you will need at the end of the day to ensure your blog looks really professional and neat.
3.    Content and consistency
In order to achieve success with your blog, you need to always have content to deliver. Content that is geared to capture the attention of your audience from the first to last bit of the blog. Then, your blogs should be consistent and within a specific time-frame. If you do on a daily, weekly, on a fortnight, or the least being a monthly basis, then you need to maintain the same consistency. This keeps your audience always eager and looking forward to the next blog.
4.    User-friendly interface
One of the appealing things a blog offers is an interface that welcomes its readers. An interface that resembles when the internet was conceived has very low chances of surviving or competing with numerous of the modern interfaces that are supported or hosted by a number of web hosting platforms. Try and look out for what suits your kind of blog, so that it would be appealing for readers to get that professional look whenever they are reading your content.
5.    Gear content to suit mobile
Lastly, as the world is busy changing, more and more people stick to their phones, and it is likely that most people that will read your content are doing it at the comfort of their phone. Well then, the content that you generate should be geared to suit mobile users. People will dash to their phones between breaks, while commuting, while cranking some miles in the treadmill, you name it, but these are still the people that will look at your blog at their best convenience.  The least is to make sure that your blog content is geared to mobile interfaces too.
Author Bio: Mashum is a Blogger, Entrepreneur & Online Marketing Expert. He is the co-founder and chief marketing officer at BloggerOutreach, the company that provides Blogger Outreach Services. Mashum is the founder of Viacon.