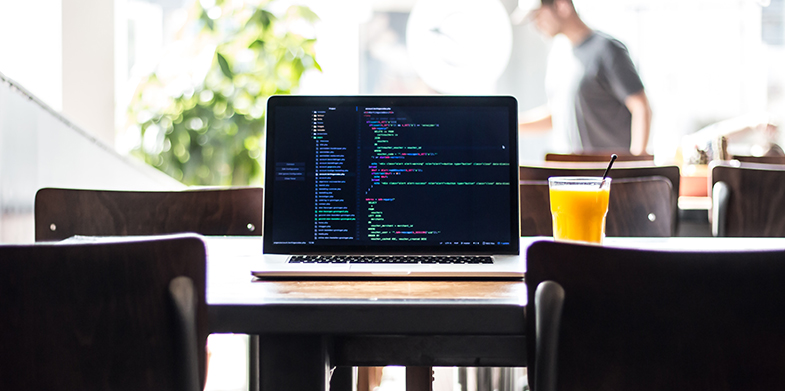 If there's one thing that's certain about SEO it's that it keeps changing every year. Some changes were forced upon it due to Google algorithm updates, others because of new technological trends, such as increased use of mobile devices.
No one can guarantee that what works now for SEO purposes will work next year, which is why it's always a good idea to stay updated on current trends.
However, given the past of SEO changes as well as where it stands right now, it's possible to forecast just how SEO will look in 2018 and this article will give you an insight into that.
High-Quality Content
The content used to be there just to stuff keywords in the previous decade, but Google did some hard work to change that, which brings us to today – the time when quality content is one of the most important elements of SEO. Over the years Google has rewarded websites with quality and reliable content, which means that websites now have to create content that's intended for users, not search engine bots.
Content is also your gateway to good keyword research, which is another important trend for 2018.
Voice Search
Whether it's Siri, Alexa, or Google Assistant, voice assistants are quickly becoming mainstream and SEO will definitely feel the change. Voice search is becoming so big that over 41% of all people who use voice search have only started using it 6 months ago. Also, ComScore predicts that by 2020 half of all searches will be run through voice search.
The fact is, voice searching is quite different than typing the info. While you might type something like "spinach health benefits" in your search box, you'll be more than likely to ask your voice assistant a question like "Why is spinach good for my health?". This may not seem like a big change, but it actually completely changes how keywords work, and anyone looking to rank well will have to adjust their strategy. That's why you need to:
Use long tail keywords and phrases instead of keywords. Context matters with voice search, so the better you can match what someone will pronounce the better you'll rank.

Go with responsive design – no one uses voice search on their desktop. I mean, maybe there's a future to it, but for now voice search is completely focused on mobile devices, which is why you'll always want your website to be as mobile-friendly as possible.

Use FAQs – this is a neat trick that you can use since people will be asking full questions in their voice search. Having those same questions will net you some valuable traffic, as long as you don't forget to answer them as well.
Keyword Research
Truth be told, there wouldn't be much left of SEO if it weren't for keyword research. It's the basis of any SEO strategy and it's going to stay that way until someone installs search implants into our brains, and maybe even then. Simply put, related keywords are what's driving traffic to your website. If you don't do your keyword research well, you won't rank nearly as high as you normally would. Tools like Google's Keyword Planner are there to give you valuable insight and ideas about keywords, so don't shy out from using them. 
AMP Framework
Accelerated Mobile Pages (AMP) is used to help websites load faster on mobile devices than they normally would. Today, people use mobile phones for their searches more than any other device (in fact, up to 48% of total searches is run through mobile devices), while at the same time mobile users are up to 3 times more likely to convert than desktop users.
If that's not good enough for you, it's also good to note that any professional web design company recommends cutting website load time as much as possible.
Most users who try to access a website will just quit if it doesn't load in a couple of seconds, so this framework becomes extremely important in 2018. So using AMP on your website won't only affect your search rankings, but also help you with retention of the existing customer base.
Visualization
We, as a society, are becoming more and more visual every year. Instagram currently has over one million active advertisers, which is 5 times more than 18 months ago. If Instagram's surge isn't enough to convince you of this, you might want to check out how Facebook used to look without all the images and how it developed over the years. And yeah, you've guessed it, it's presented in images. This is especially true if you're trying to drive some traffic from social media channels, as people tend to scroll their feed until their eyes catch something interesting – an image or a video. And if they like it, they might just end up on your website.
Conclusion
SEO is still one of the cheapest and best marketing strategies you can invest in. Sure, it's a long-term investment, meaning it's going to take some time before the results start kicking in, but if you do everything right you can rest assured that the results will come with it. However, using outdated SEO strategies might actually hurt your rankings, which is why it's a good idea to always stay updated on current and future SEO trends.