Everything in life unfolds at different stages. From physical maturity, career growth, to education. Each phase has its unique needs and should be confronted as such. It's the same with customer journeys, there are different stages that should be dealt with accordingly. With the aid of an email marketing automation software, it's easy to identify your customer journeys and manage them properly. A well-defined customer journey allows marketers to target and personalize their messages better. You can serve your clients better if you know what they are going through. The three common stages of customer journey are awareness, consideration and decision stages. Knowing at which stage at this journey a particular client is in will help you calibrate your marketing tactics. But how could you identify your client's stage? The answer is marketing automation. This tool collects data, places triggers, and sends an appropriate response based on triggers. In one study, 45.9% of marketers said the marketing automation has enhanced customer experience, 37.7 % have developed quality leads and 34.9% have boosted their volume of leads. Now let's get on to the nitty-gritty of the three stages:
The Awareness Stage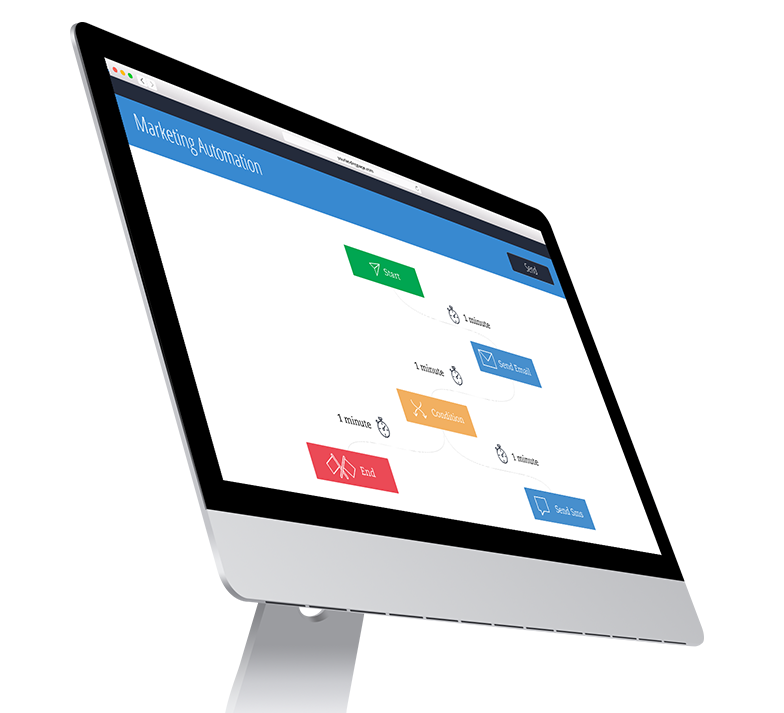 In the awareness stage, customers are not yet aware of their problems and they have not interacted with your brand yet. Your goal for this stage is to reach out to your potential customers and increase brand awareness. You must also find a way to establish communication with your potential clients. That is, by them liking your social media page, subscribing to your channel, or subscribing to your email list. To do this, you have to generate a massive amount of valuable content to reach as many people as possible. But, your effort would be useless if it doesn't get in front of your audience. SEO is king when it comes to making sure that your message is heard. You don't have to scavenge the World Wide Web to learn about SEO. You can use an SEO Management tool such as Linkio. Combine SEO with marketing automation to spread your message efficiently and effectively. To champion the awareness stage, create useful and attractive contents like blogs, videos, and infographics, and even create buyer personas. Ask visitors to subscribe so that you can continue nurturing them on the next stage.
Consideration Stage
At this point, the potential customers are already aware of their problems and are already aware of your brand. They are just checking out different options. Your goal is to win the trust of your customers and convince them that you are the best option. Winning trust is all about building relationships. Establish your expertise to help clients decide that your brand is a good fit for their needs. As with the first stage, marketing automation is also helpful by identifying which visitors are in this stage and sending out relevant content. Webinars, feedback from previous customers, and courses are the types of content ideal for consideration stage.
Decision Stage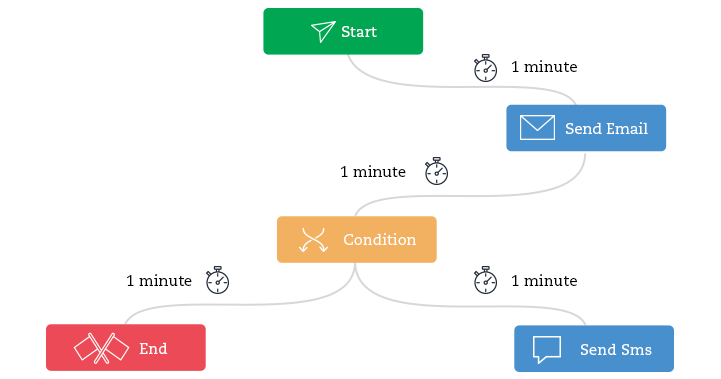 During this stage, the potential clients should be ready to convert. They have recognized their problems and they have looked at all their options. They're just one step closer to making a purchase. Your goal is to ensure that they buy your course, book, product or service. You want them to focus on that and just that. Examples of contents you can use for this stage is a free trial and a live demo. For instance, a client goes to the purchase page of your website after visiting other pages. The client will then be offered a free trial just in case he or she still has some reservations. Just in case the client leaves without making a purchase, you can still retarget the client using marketing automation. Visiting your product page is a strong indication of his or her interest in your brand. Through marketing automation, you can set triggers so that the client will still be reminded of your products even if he or she is on a different website. Automation also allows you to keep the cycle going even after the client has completed a purchase. You can keep a lifelong customer as long as you continue to provide valuable content and valuable products.
Download Branding Resources Guide
Building a brand starts by having the right tools and advice. Download our top 10 essential tools and resources to kick-start your branding.
Conclusion
Awareness stage is all about reaching out to your customers. Consideration is letting them know that you're the right fit. Decision stage is the time when they're ready to purchase. The different stages of a customer's journey are all important in the growth of your business. There is no one size fits all for the entire journey. Fortunately, you do not need to be manually checking on each client. Marketing automation can do that. All you have to do is lay out your plan, set it up, and let the software do the rest. You still have to generate high quality and useful contents. You need your entire mental prowess to create all these so don't waste it on the mundane and let marketing automation do it for you.
Author Bio:
Kimberly Maceda is a Content Writer for ActiveTrail. She writes for some top online marketing sites and blogging advice on email marketing and marketing automation. The active trail is a leading provider of professional-grade email marketing and automation software for growing businesses.