As an entrepreneur, you have a lot to juggle every day. What takes more time and energy? Those big tasks that you do once in a while that bring big results to your business, like meeting clients or planning your next venture? Or the small stuff that seems to creep in all day long? If you're like most entrepreneurs, it's the latter.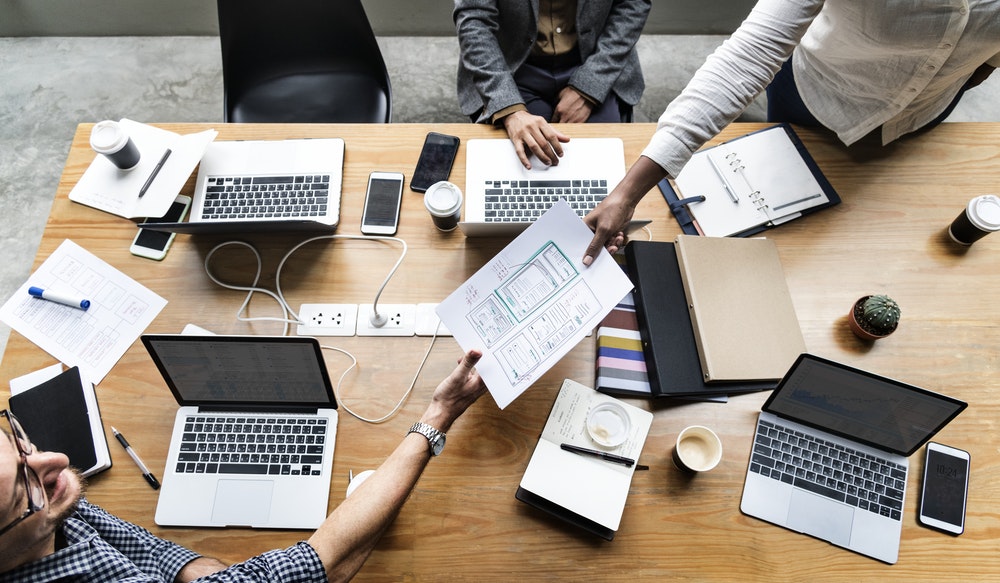 Those small things take our valuable time and energy. In this marketplace, energy is the most valuable resource we have. If you're wasting this precious energy every day on time-consuming tasks that don't amount to huge growth for your business, this is something you need to fix.
Luckily, you're not in this alone. We've talked to the best entrepreneur and business experts around to see what they do that makes the biggest difference. Unsurprisingly, it's not the big changes that add up. It's those small changes that leave the biggest impact. 
Download Branding Resources Guide
Building a brand starts by having the right tools and advice. Download our top 10 essential tools and resources to kick-start your branding.
What would you do with 10 more minutes each day? What about an hour? While it might not seem possible, learning to use your time more effectively and to use the right tools will make all the difference. In this guide, we'll share the top small productivity tips for 2019 that bring big benefits. Some of them might surprise you, but they'll all make a difference if you give them a chance. 
This isn't a static list. We plan to keep it growing and evolving as we learn more about what works for leaders and productivity experts across the globe. It's time to reclaim your lost time to supercharge your day. You have nothing to lose and so much time to gain!
Master Your Scheduling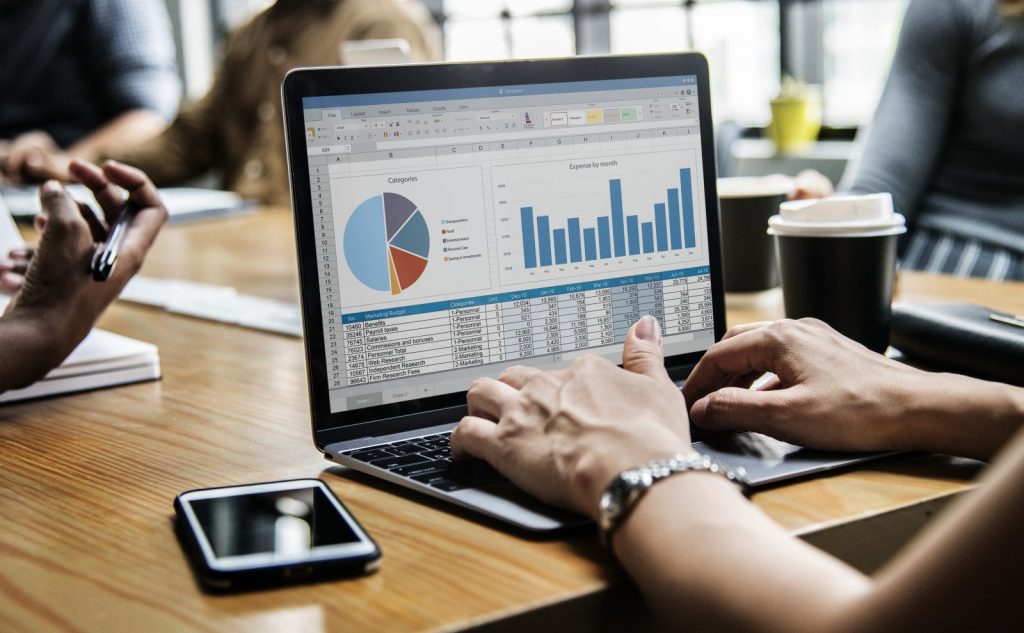 Fletcher Wimbush from The Hire Talent states that our time as professionals, endless back and forth to nail downtime is super annoying. However, most people don't approach using self-scheduling tools in the right way. It is critical to use these tools for the OTHER person's benefit and not just yours. Also, the placement of these tools in your emails matters.
For example, I place this before my signature and salutation after I request a time to meet with someone:
Great I would love to schedule a time to meet with you is there a good time for us to connect this week?
If it is more convenient for you please feel free to choose a time for us to chat using this easy scheduler link.
9.5 / 10 times people use the self-scheduling tool when I do this!
Walking
Our partners from HR Management App suggest "walking breaks".
Office work is characterized by prolonged and uninterrupted sitting time. This can result in not only physical, but also cognitive fatigue which poses a threat to your productivity levels. Walking is the best way to smash through this fatigue and boost your creativity. The best part is, you will receive benefits regardless of how long you walk for.
Introducing 5-minute bursts of moderate intensity walking into your routine will improve productivity, energy levels, mood, and cognitive performance. It requires no skill and can be performed at any time within your office without sacrificing your break time – all you have to do is get up and walk around your office building.
If you're finding it difficult to solve a problem or are starting to feel a mid-afternoon slump, take longer walks during your lunch break. This will improve your creativity by up to 60%, enabling you to come back to the problem re – energized and with a more innovative mindset.
Prioritisation
Our partners from Ripple CRM suggest "Prioritisation"
It's an obvious one – we all know we have things todo everyday in business. Most people have a list of things that they need to work through. A long list can become overwhelming if you have a lot to do.
Many people just start with the first thing they put on their list and they don't think about the priority order of tasks. Also people tend to prioritise tasks on what they think is the highest priority for them and not necessarily for their company or clients.
So when trying to prioritise tasks, think about it in this order and state of mind:
1. What tasks are high priority and must get done today? Or another way to think about it is if these things don't get done today I am definitely going to get in trouble with my boss or my client.
2. What tasks are high priority but do not need to be done today?These are the things you should be focusing on but are not essential for today's priority.
3. Low Priority Tasks Things that need to get done but are not as urgent as the two categories above.
Each day spend 10 minutes of your time categorising your tasks into the above categories. You should know how to do your work – otherwise you wouldn't be good at your job right? But knowing whatto focus on, is essential to any business' survival. Small changes like focusing on high priority tasks first could mean the difference between achieving a higher revenue turnover this month instead of next month. It all makes a difference.
Take mini breaks regularly
Our partners from Insights For Professionals suggest to "Take mini breaks".
Working for long periods without breaks can often lead to increased stress and fatigue. So why not schedule mini breaks periodically to stretch, walk around and have a glass of water? In return, you'll feel rejuvenated both physically and mentally, allowing you to think more creatively.
https://www.insightsforprofessionals.com/management/leadership/10-top-tips-for-improving-productivity
Utilize proper productivity tools
Our partner Mehmet Akyol from Startup Buffer suggest to "Utilize proper productivity tools".
Being a single founder, maintaining motivation and productivity requires some additional work. Using different products and services, you can increase your productivity. Pomodoro technique is one of the secret weapons that I was using for a long time. Additionally, recently I have discovered Focusmate to find accountability partners for 50 minutes of sessions. So, using both Pomodoro apps and Focusmate can help any other solopreneurs to increase their productivity.
Accomplish more of what's important to you
Our partner from Lead Grow Develop suggests to "Accomplish more of what's important to you".
Investing in productivity in your career will significantly increase your chances of achieving productivity in other areas of your life. If you are living a life out of balance, then you are not living a life of full potential. Someone who plans their day intentionally can get more things done in 5 hours, then someone who works 9 hours without a plan. Without the right habits, you will find yourself returning to the starting line, over and over again.
Write a to-do list every day
Our partner Julia Mankovskaya from Daxx Blog suggests to "write a to-do list every day".
"It may seem as easy as pie, but I would recommend you write a to-do list every day. This helps you not to forget about something on a daily run. Additionally, it is a kind of motivating stuff to criss-cross every task you did from your list. You can also put some fun and attach an entertaining picture to the tasks you consider the most complicated or difficult. After all is done – rest well."
Prioritize your activities
Our partner Haley Gray from Leadership Girl suggests to "Prioritize your activities".
My best tip for productivity tips is to prioritize and do the things that are most important to you, saying "no" to the things that are not important, that don't bring you pleasure, satisfaction, or move your business or career forward. So many times we say "yes" to too many volunteer activities. It's how I ended up as a leader to 4 Girl Scout Troops. I loved it, but it was also a huge amount of time for me, taking time away from my children, and other things that I really needed to be doing. When I started learning to say no to volunteer activities, to job opportunities that weren't a good match, and things that just don't make sense for me to do, life got a lot easier.
Avoid getting caught up in the work of others
Our partner Dorothy Dalton from 3Plus International suggests to "Avoid getting caught up in the work of others".
We all know the phrase "If you want something done, ask a busy person"? Don't let that person be you.
One of the best ways to increase your productivity is to avoid getting caught up in the work of others. Also known as being "dumped on." Learning to create boundaries in a constructive way to avoid assuming the work of others is vital. It could be taking on the work of a boss or peer or micro-managing a report. For women making sure the office housework such as buying leaving gifts, organising baby showers or setting-up the staff outing is rotated amongst all staff regardless of gender.
Equip yourself with practical skills
Our partner from Jobstore Blog suggests to "Equip yourself with practical skills".
Working towards learning new skills to improve your expertise and knowledge can lead to enhancing and increasing work performance. Some of the core practical skills include public speaking, writing, self-management and networking. Besides that, decision-making, stress management and basic accounting skills are equally vital and practical to learn. Adopting and exercising any of these skills can bring a measure of the change in your life and what's more, would turn your career's to a greater path.
Start a time-use journal
Our partner Eric Taussig from Prialto suggests to "Start a time-use journal".
Begin 2020 by starting a time-use journal, logging any activity that you repeat daily and noting how much time it takes you. If/when you find that a combination of any three of these activities requires 2.5 hours or more of your time, look for ways to automate these tasks. If they can't be automated, hire an administrative assistant to whom you can delegate this work.
Stop multitasking
Our partner Alan Hosking from HR Future suggests to "Stop multitasking".
Stop multitasking and do one thing at a time – properly. While multitasking sounds like the right thing to do to cope with increasing work pressures, few realise that it simply results in a number of things being done only half as productively as they should be.
Learning To Say No and Mastery of the 95%/5% rule
Our partner Cavakia from Infooomph suggests to "Learning To Say No and Mastery of the 95%/5% rule".
My best tip for boosting productivity in my personal and professional life is learning say no and mastery of the 80/20 rule. Coming from a low conscious country like Haiti, I was programmed to say yes to everyone and every demand I perceived to have authority over me. Luckily things change when I met two mentors who raised my consciousness. One mentor thought me that NO was the most important word  in the universe, and that I should develop the courage to use it more in order to achieve high levels of success in life.
The second mentor thought me the 95%/5% rule. A method of devoting your precious time to only perform the 5% task that requires your physical presence while delegating the 95%. I used to implement this concept to get amazing result with clients when I was a trainer. Instead of limiting my potential to the amount of clients I could train in one hour, I started saying NO to one on one traditional personal training, and graduated to group training to help more folks in that single hour. From there, I started teaching and delegating the 95% by hiring other trainers.
Plan your days in advance
Our partner Kelvin from Fuzu suggested to "Plan your days in advance".
Knowing what you need to accomplish during a particular week will enable you to plan for the week. List all the tasks you'll need to do in order of the urgency they need to be done and the amount of time it would take to complete each. This will make it easier for you to plan your calendar for the week while prioritizing the work that matters most.