The Truth: Subscribers watch your YouTube channel for you, not for ads.
In 2020 brand authenticity is king. With 1 out of 3 people using ad blockers it's incredible to think that influencers would still trade their brand image for pennies on the dollar using outdated business models. 
But let's be fair, it's not their fault and YouTubers aren't alone. Influencers from every platform accept that it's ok to interrupt their content with commercials and some even push sponsorships that run the risk of damaging brand authenticity. 
You may be thinking "How do you get paid on YouTube?" Well, YouTube influencers put a ton of work into their channels and want to create deep lasting impressions with their subscribers. In an ideal world, an influencer would be empowered to quit their day job, focus on growing their channel and build a lifestyle centered around being their most true and authentic self. 
Download Branding Resources Guide
Building a brand starts by having the right tools and advice. Download our top 10 essential tools and resources to kick-start your branding.
"Moving away from advertising and towards authentic human connection"
Influencers are moving away from advertising and towards authentic human connection. YouTubers adopting this new strategy not only see an increase in their brand image but in revenue potential.
Snugg is a unique platform that is defining the future of authentic connection by offering new ways for YouTubers to monetize their network. Like a backstage pass to their YouTube channel, influencers direct subscribers to their Snugg page where they can interact in a much more personal way. 
Snugg's most popular feature is paid video chat which allows subscribers to schedule one on one video calls.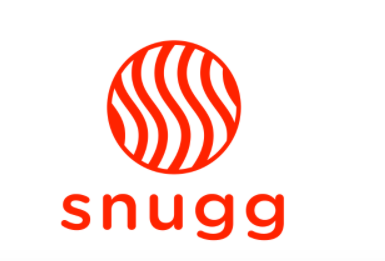 "After the call is over the influencer gets the funds deposited in their Snugg account"
Influencers set topics they're willing to discuss and set the price of each call. Everything is handled through Snugg's application so there's no need to give out a phone number or Skype ID. After the call is over the influencer's funds are deposited in their Snugg account and subscribers can choose to leave a donation or setup a new call. Influencers control the session from start to finish and have the power to end the call at any time. The platform is free for influencers and Snugg takes a 7% cut of whatever the influencer charges. 
Lindsay Johnson, LiJo on YouTube, is a co-founder of Snugg and has about 10,000 subscribers. She describes Snugg like a "backstage pass" for your YouTube channel and a way to offer deep human connection that subscribers crave. 
"YouTube should be used to bring people closer together," Lindsay said, "it's great when influencers find a sponsor that aligns with their brand but they shouldn't be pressured into using advertising to keep their channel alive when they have subscribers waiting for the opportunity to talk with them."
"Snugg influencers can grow their channel faster and make 3 times more"
YouTube advertising has been a tiny stream of revenue at a huge brand cost for a long time. With platforms like Snugg, influencers can grow their channel faster and make 3 times more a month from video chat as opposed to advertising.
Before releasing Snugg, Lindsay wanted to test the concept on her own channel. 
"I posted the link on one of my videos to see what would happen. I immediately had 10 calls booked. I had a moment where I was like, holy crap. It's working. Then being on the calls… It was like we already knew each other." 
Lindsay reports that, of the first ten calls, three of her subscribers rebooked as soon as the call was over. 
"I'm amazed. I knew a certain percentage of my subscribers would book with me but in no way did I expect it to take off like this." 
"We're experiencing the next big wave in entrepreneurship"
Snugg's goal is to help Youtube Influencers quit their day jobs and make a living by being their most true authentic selves. The company's mission states: "Everyone should be able to make a living by offering true value to others without expense to their brand. We're experiencing the next big wave in entrepreneurship and we want to empower future generations to lead us into a more honest, authentic world." 
Snugg plans to roll out a suite of features that encourage deep personal connection while allowing influencers to centralize their brand into one simple page. 
"A lot of YouTubers feel stuck right now and have no idea how to support their channel," Lindsay said, "I want influencers to know they can take control of their brand and make a living just by being themselves." 
If you're interested in learning more check out Snugg or book a call with Lindsay to talk one on one.