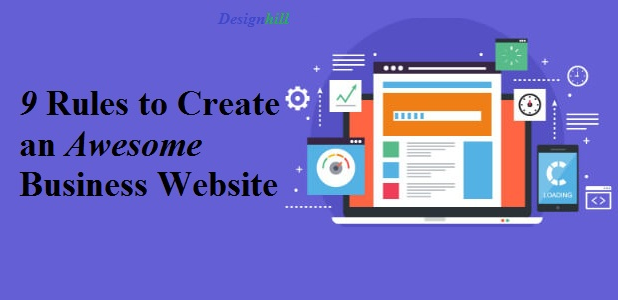 Table of contents
Introduction
9 Rules to create an awesome business website
Define your website's purpose
Pick an easy-to-remember domain
Get an eye-catching logo
Make your website mobile-friendly
Keep the pages uncluttered
Keep it easy to navigate
Place your contact details above the fold
Have a clean & compelling CTA
Keep your website's design simple
Introduction
In today's fast-changing business ecosystem, an online presence is a must for any business — from brick-to-mortar. No matter whether you're a seasoned business owner, if you have not created an effective website yet in this changing environment, you may lose significant business opportunities.
So no matter whether you're just getting off or an established business owner having no online presence, building a website is inevitable. As per a recent study published by Bazaarvoice, online research greatly impacts the in-store shopping decisions. The report, The Robo Economy demonstrates that about 82 percent of smartphone users consult their phones on shopping they're going to make in-store, while around 45 percent read reviews before they purchase.
Considering the latest shopping trends, having a business website to attract buyers is crucial to growing your business. But what are the fundamentals of creating one such website? For many business owners, creating a website seems daunting. They think that creating a website needs extraordinary skills and cutting-edge tools and technologies. But it's not true. You'll need to know just a few rules to create a powerful business website.
Here are the top 9 rules to create an awesome business website:
1. Define your website's purpose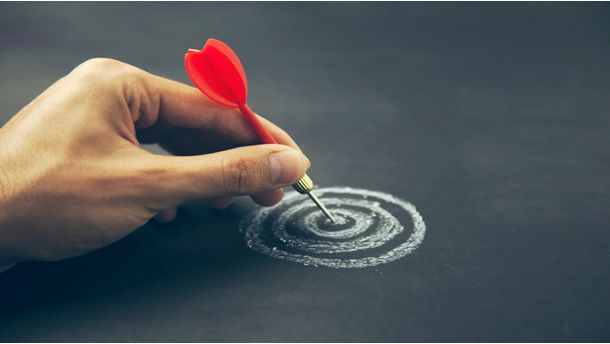 Before you go ahead with the website development, it's important to identify the purpose of your website. What do want to achieve?
You must clearly understand what your USP (unique selling point) is and what is your plan to come across. Merely knowing your industry and determining the content strategy is not enough.
Once your fundament purpose is defined, your focus should shift towards determining the actions that you want from your visitors to take after they land on your site. Is the website just for information, or to sell products/services, or to get signups?
The answers to those questions will significantly give you an overall idea of how your website design should be.
2. Pick an easy-to-remember domain
Selecting a domain for your website is tricky. Your domain or web address should be so easy and sticky that anyone after seeing it can remember for a longer period. Don't include any number as it can confuse surfers and dashes. Also, such web addresses are not SEO-friendly.
Pick a dot com domain as most people are familiar with this extension.
3. Get an eye-catching logo
Images and symbols are the most effective way of communicating your message. A logo, which is often called the face of the company, is crucial to convince your customers. People will make a perception of your company based on your logo. In fact, a logo should be one of the most essential branding investments. You must not create your logo design casually.
Apart, you should also take care of other graphic design elements of your website. If you're not sure which graphic design and logo fit your business website, hire a professional graphic designer to get them done.
4. Make your website mobile-friendly
The number of Smartphone users worldwide is growing rapidly. As per the Statista, Generation Z shoppers use a Smartphone while making an in-store purchase. They use smartphones for comparing products' features, prices, and reviews. Therefore, it becomes imperative to have a smartly designed mobile responsive website for your business if you plan to run a successful business venture.
5. Keep the pages uncluttered
Studies have suggested that website visitors love to read clear, precise and short information. A website having too much and irrelevant information, it simply diverts visitors' mind which leads to increased bounce rate. Give ample blank space on your web pages to breathe in. Also, whitespace increases the readability of your copy. Make sure that text and graphics on your web page are in good proportion and present a clean page.
Brainstorm if your website really needs social widgets like Tweeter feed etc. If the widget content doesn't meet your purpose, remove it right away to make your page clutter-free.
6. Keep it easy to navigate
Creating a different website by using attractive Flash presentations may look tempting, but it might be a little difficult for your customers to quickly find what they are looking for. Therefore, it's always advised to take the medium route when it comes to your site navigation. You should use drop-down lists with clear headings which present on every page of your website, incorporate a site map and the search bar at the top right-hand side so that it can be easily traced.
7. Place your contact details above the fold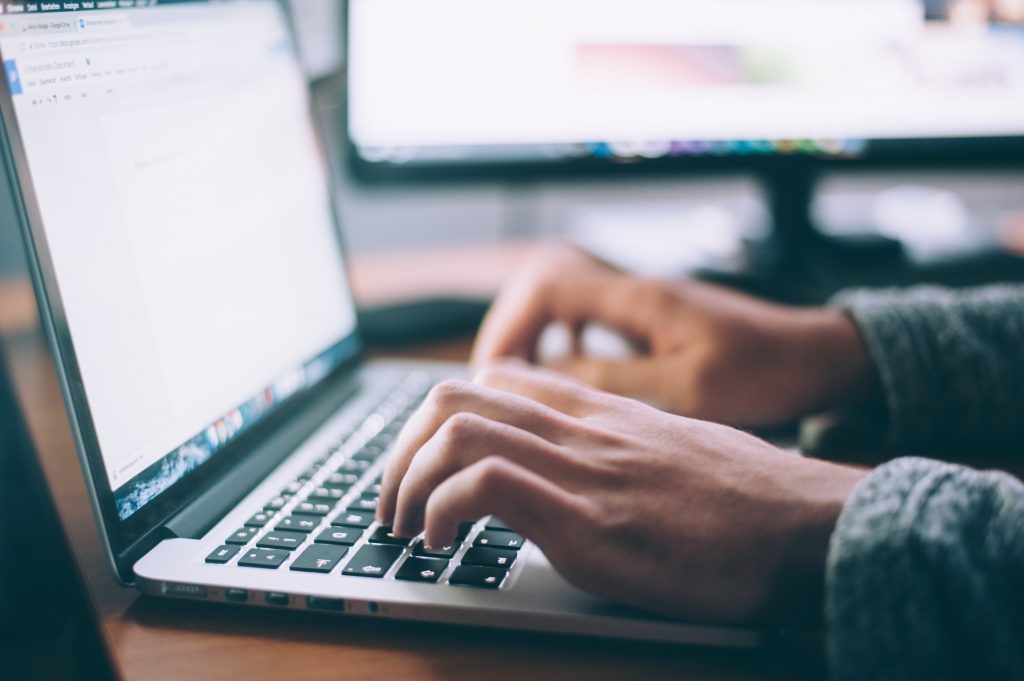 What's the benefit of having a website if no one knows how to get in touch with you? Of course, such a website is of no use. In fact, a website must include a "Contact Us" tab on your home page. Make sure that the contact us page contains information such as your address, phone number / mobile number and email address so that your potential customers can easily reach you out should there be any business related query.
Also, put social media links, either at the header or footer, if you use social media to connect with clients.
8. Have a clean & compelling CTA
Once the visitors have found something interesting on your website, you would like them to take an action — buy a product/service, call, sign up or download. Make sure that all of your pages have relevant call-to-action buttons/links that are clear. Also, the area around the CTAs must be clutter-free. If possible, keep them above the fold so that visitors do not have to scroll down to find the call to action.
9. Keep your website's design simple
Avoid using fonts, colors and animated gifs which you think can distract visitors from the focus point. Keep the paragraphs short and informative, the ideal length of a paragraph is less than six sentences. Also, use bullet points that draw readers' attention thus increasing readability.
The final word
Having a website for every business is crucial in the present day shopping environment where most shoppers search online before they finally reach a buying decision. This article aims at guiding new entrepreneurs and established business owners with no online presence alike to create an awesome business website. I hope these 9 simple rules will guide you through the process.
Cheers!
About the author
Campbell Joef is a graphic designer and blogger associated with Designhill.com , a custom designs marketplace, I generally write on topics custom clothing, concerning design and education logo, ecommerce, start-ups, small business.